Rate Now
Share Your Experience
Have you seen Anna Marie Scopellito-Olsen?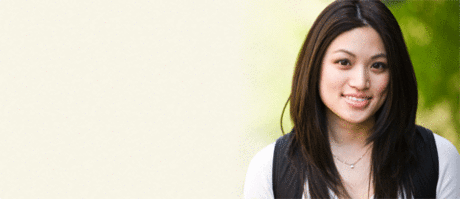 Birth Control
Get the facts about birth control so you can decide which type is right for you.
35 Ratings with 14 Comments
5.0 Rating
June 10th, 2017
She will be missed
5.0 Rating
May 24th, 2017
5.0 Rating
September 25th, 2016
confident and caring
Dr was recommended to me by a hospital PA...she is the PA's doctor and she would not go to anyone else. I feel the same. Dr. Olson listens but doesn't waste time. Her office is busy but I seldom wait more than 10 minutes. She has diagnosed and treated my issues correctly over the years always with a positive attitude. I would recommend her highly.
1.0 Rating
January 12th, 2016
1.0 Rating
December 10th, 2015
horrible experience
1.0 Rating
July 2nd, 2015
The worst doctor I have seen in my life
I came in at 7pm for a7:30 appointment and did not see the doctor until 8:50. When I asked at 8:00 when would I be seen I was a told they are seeing people by appointments and then had 2 other people called in before me and a walk in all of which came in after me. There was no apology for the long wait time instead I was given an attitude by the nurses and doctor. I could hear the nurses outside of the room saying "I don't care if she is mad she had to wait, that why I sent in those two other people before" her staff is as rude and incompetent as they come and all they want to do is text on their phone. Also the doctor try to give me supplements based on blood work that was a year old with knowing my recent levels and when I told her I wouldn't take them with out new blood work she got mad and left the room. I will not be returning to her and neither will my mother, sister or two nephew. Good luck to anyone who continues to get care from her.
1.0 Rating
May 20th, 2015
Spends less than 5 minutes with you made my children cry when they were afraid enough as it is with her because she is not pleasant ... My children were terrified of her and i left her office with unanswered questions because according to her my questions were not important and she had no time. I guess what reactions i should look for after my childrens immunizations is a stupid question. CHANGING DOCTORS TOMORROW!
1.0 Rating
May 18th, 2015
STAY AWAY FROM THIS BUTCHER!
Dr. Olsen is the worst doctor I have ever dealt with. She brushes you off, doesn't listen to what you are trying to tell her, has no patience with kids and prescribes you medication without going over anything with you. I have suffered for over four months with the consequences of a medication given by her. Just to top that off, I had recent tests performed and she never called me back with the results and my fiancé had to threaten to sue to get accurate information and when we finally did her SECRETARY, NOT HER called me back. She is the worst doctor, rude, untrustworthy and seems to me just wants to bill out as much as she can. Her staff is rude, nasty and just plain stupid with their continuous mistakes when sending perscriptions to the pharmacy or any other paperwork that needs to get done. I recently moved to Staten Island from Brooklyn, that is why I switched to Dr. Olsen. I am now taking my son and I back to or original doctors in Brooklyn to get the treatment we both deserve. The nurse practitioner is nice though but unfortunately she does work under Dr. Olsen so everything the nurse practitioner Patricia does has to be reviewed by Dr. Olsen. Please, for you and your family's sake, stay away. Wish Trish the best. Everyone else there can take a walk.
5.0 Rating
July 19th, 2014
Unplesant expierience with the office staff
Hello. I visited Dr. Olsen's office several times, during which I have an opportunity to interact with the Doctor just once and I had a very good impression. However, the rest of my visits were interactions with the office staff, which were unpleasant. I was treated without respect and felt very unwelcomed at the office..And sadly, the worst example of lock of good will to help and proper courtesy is the Office Manager itself. Any request for help makes her annoyed and tired and she answers in a rude manner, making it even difficult to schedule an appointment with the Doctor.
1.0 Rating
January 29th, 2011
Had to call 2 or 3 times just to make sure my referrals were completed. Was asked by staff to look up physicians numbers. Also, had a hard time getting through by phone. Turned out the old receptionist was taking the phone off the hook. Doctor almost put me through a test that was way too invasive. Got 2 second opinions contrary to this doctor's opinion.To this day, I'm still waiting for that call to let me know that my records are ready.
1.0 Rating
January 26th, 2011
SHOCKED !
The staff is rude and unconcerned in the patients. The doctor herself is a very mean and angry person. She has screamed at my 10 year old son and made him cry on more than one occassion. I found a new doctor thankfully but everytime I pass that office I have terrible memories of a very twisted doctor.
Nearby Doctors

Anna Marie Scopellito-Olsen is similar to the following 3 Doctors near Staten Island, NY.