Rate Now
Share Your Experience
Have you seen Dr. Anna Stork-Fury?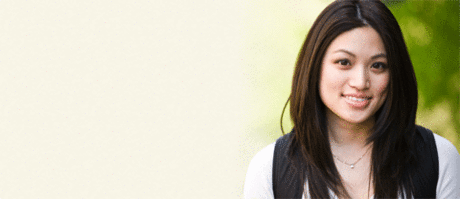 Birth Control
Get the facts about birth control so you can decide which type is right for you.
36 Ratings with 16 Comments
5.0 Rating
February 8th, 2017
Love Her!
5.0 Rating
September 21st, 2016
Love her!
5.0 Rating
October 23rd, 2015
Terrific doctor
She is straight to the point. I had been trying to find a doctor for years that would take endometriosis seriously and they all wanted me on birth control or lupron. She trusted me with what I had to say and found my endometriosis was pretty bad. She did a laproscopic procedure to diagnose is and then did my oopharectomy. I still have a chance to concieve and I am so happy I found her since I have been fooling through loops for years. She takes time to listen and gives you options. She was great at explaining my surgeries to my family after I was in recovery. I am so happy my PCP recommended her.
1.0 Rating
August 16th, 2015
1.0 Rating
July 22nd, 2015
Terrible experience - unnecessary surgery! Expensive for nothing! AVOID HER!
I am an older woman, having problems. I went to this doctor - she treated me terrible. - she wouldn't listen to me, and was dismissive. She immediately wanted to do surgery, without any other options. It was very expensive, and I was in more pain after that then before. Afterward, she told me I would have to live with it. I got a second opinion with another doctor, found out I never needed the surgery, got my hormones and other issues balanced and the pain quickly went away. She is terrible. Quick to go to surgery, did not listen to my symptoms as an older woman, and she wanted to make fast money. I have since found out that she does other unnecessary surgeries too - fast for a buck rather then conservative treatments. And that office is dirty, dirty, dirty. I should have know that she's not a real MD doctor, just a DO. Next time, make sure you get a second opinion before she ever does surgery on you!
5.0 Rating
June 29th, 2015
Saved my life and my babies life
I had a pretty easy pregnancy, delivery and there after not good. Dr. Stork-Fury listened to my wishes, concerns and took the time to give me an answer to everything. I wanted a completely natural deliver. I did not get that because my body didn't let me. I was in early labor for 12 days the birthing center refused me and sent me to the hospital to be induced to active labor. The hospital tried 4 types of induction over a 12 hour period I never made it past 4 cm. at 14 hours I finally asked for an epidural. I was still at 4 cm with baby trying to come out they taped the tube to my back when 8 nurses came running in and said doctor will be here in 20 minutes. Emergency c section suit up dad. In the o.r they were still poking me to make sure a was numb I was not until Dr. stork- Fury was ready to start. Baby had gone into distress my blood pressure was climbing. She saved us both. Then 4 weeks out I went back to er for a very rare condition of post pre-clampsia. She was and still is very attentive kind and above all a great doctor.
5.0 Rating
July 31st, 2013
She not only delivers babies....
After having a bad experience with another DR. Who performed the Da Vinci robotic Hysterectomy with complications requiring me to have additional surgery... Dr.Stork - Fury was recommended by a friend. Dr. Stork - Fury " cleaned up " the problems left from my first surgery and completed portions left undone. If only she had been my DR. For that first surgery. She is very efficient, up to date on procedures. Has the confidence required to be the great DR. She is.
1.0 Rating
May 20th, 2013
Bad bedside
Like so many have said she has terrible bedside manner. I had some infertility issues and I never had time to talk to her about anything I felt rushed every time. She seemed irrated that I was there. What made me finally stop going to her was after I had an Hysterosalpingogram (HSG) test preformed by hospital. I found out I had a blocked tube. I never reserved a call from her even though I was told by hospital I would. I need up having to make an appointment to go in to see her. She didn't even bring it up and at the end of the appointment I asked her about. She said as she walked out the door " well you can still get pregnant with one tube, keep trying" and the visit was over. After "trying" for 3 years i would have liked a little more run through of options then that. Now I realize dr are busy and they can't spend forever chatting but I have never felt so bad after leaving a dr office like I have with her.
5.0 Rating
September 17th, 2012
Very Serious but Nonetheless Competent or Caring
Dr. Stork-Fury was my ob-gyn during my third pregnancy. She has a very no-nonsense character but is extemely knowledgable in her field. Don't mistake her manner as anything less than focused, she is very busy and will give as much time as you need to discuss your concerns but she can't be your therapist. Would definitely refer friends and family to her especially those who are looking for a skilled doctor and not a new best friend.
3.7 Rating
July 14th, 2012
She performed robotic hysterectomy on me.She knows her stuff. I dont know what others dont like about her bedside manner she was wonderful with me. Like all active ob-gyns she is very busy but I felt like she took good care of me and gave me ample time. I guess others need their hands held all the time. I heartily recommend this woman.
5.0 Rating
April 4th, 2012
R.Glass
1.0 Rating
April 13th, 2011
Incorrect Diagnosis
First off, I do want to say I did like Dr. Stork-Fury. I began going to her about 5 years ago when I was about 19 years old for my yearly checkups. For that I never really noticed any issues, and got used to the fact that she would only be in the room less than 5 minutes (including the pap). I assumed it was because everything was normal and I had no complaints, and if a pregnancy ever came along this would change. I got pregnant and it didn't. My pregnancy was great until about 5 months along, when I started having terrible pains in the top middle of my stomach. She said this was the ligaments stretching and it was normal. I actually vomited in her office from the pain, and she continued to tell me it was nothing to worry about. She did not offer any extra testing or ultrasounds to be sure of this. I even told her it happened whenever I ate, and she said to eat better foods (I am a vegetarian)and maintained it was just my ligaments. It came to the point where I could no longer even drink water without excruciating pain. In my 9th month I lost almost 15lbs, which also did not concern her. She did induce me at 39 weeks, and delivered my son without incident. About a week later I went into the ER and come to find out I had a significant number of gallstones, and had to have it removed. My surgeon told me that my gallbladder was so infected he was surprised I was walking, and said a simple liver enzyme test could have told Dr. Stork-Fury if I had that problem. I will never go back to her again, and have told everyone I know what happened to me with her. It is difficult to say, because I think she genuinely does care about her patients. Perhaps she just has too many to handle, and should take down her appointments.
Nearby Doctors

Dr. Anna Stork-Fury is similar to the following 3 Doctors near Wichita, KS.