Rate Now
Share Your Experience
Have you seen Dr. Anna Abalos?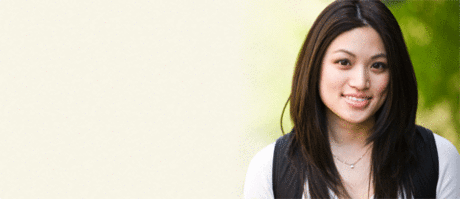 Birth Control
Get the facts about birth control so you can decide which type is right for you.
29 Ratings with 14 Comments
5.0 Rating
April 11th, 2017
A Caring Physician
5.0 Rating
September 21st, 2016
Librarian
I love this office. The staff is personable and very friendly. I appreciate the care and interest offered by the doctor. She is honest and trustworthy. I have already recommended her to my husband and daughter. I'm sure they will like her as well. The environment of the office is clean, relaxing, and comfortable. I never feel rushed during my appointment, and I always feel very much at ease in asking questions.
1.0 Rating
March 18th, 2015
5.0 Rating
December 7th, 2013
I have found this medical office staff to be very willing to greet you with a smile, and they are prompt. I have never had to wait more than 10 minutes to be seen by the doctor. I was also very impressed with the doctor, I had a medical issue, and needed surgery. I had been with another provider (K*****) for the previous year, they identified the tumor, but did nothing to remove it although they said it needed to be removed Immediately. Under this doctors care I was fortunate enough to have only a few weeks to wait while referrals were being made, and they removed it weeks later. They were good for my emotional and physical health.
2.3 Rating
May 5th, 2013
My opinion..
1.0 Rating
September 29th, 2011
Not the best service, I followed her to her new location, they made me go thru hoops to get old medical records from the other location where she worked. I was treated like a new patient, as if they didn't know me. I've been seeing her for a few years. I call in my meds and a month later they still are waiting for them to arrive to their office. Very disappointed with the level of interest.
5.0 Rating
May 22nd, 2011
Very Caring Doctor Just love her
I just love Doctor Abalos! I wished she had not moved to a new location! I found her to be one of the most caring Doctors I have ever had. I feel like she really cares, she listens and even calls you at home to see how you are doing! Dr.Abalos is very professional and seems very knowledgeable as the others have said.
5.0 Rating
February 3rd, 2011
PHYSICIAN OF THE NEW YEAR
FOLLOWED HER FROM HER OLD OFFICE TO THE NEW OFFICE. VERY PROFESSIONAL, CARING, GREAT STAFF. CAN CALL AND LEAVE A MESSAGE FOR HER AND SHE HERSELF WILL CALL ME BACK! GREAT OFFICE!!!
5.0 Rating
January 18th, 2011
Very caring Doctor
I really like Dr.Abalos! I found her to be one of the most caring Doctors I have ever had. She will even call you at home and take the time to explain things to you. She does not rush during your visit. I really hope I can get in her new office where she has moved to. Dr.Abalos seems to be very knowledgeable, and professional!
1.0 Rating
March 2nd, 2010
Doctor was very unprofessional. From not having equipment ready or available for pap, to having me in position and "ready" for pap and opening the door to talk with assistants while I was undressed and in the stir ups. I found her to be the worst dr I have ever used and would NOT recommend her to anybody. She was not thorough when asked questions and even rolled her eyes at some of my questions.
3.7 Rating
December 28th, 2009
Dr. Abalos is an average doctor. She comes in the room, asks the same questions as the nurse and gives her opinion, then she leaves. Very cut and dry. I don't feel that she goes above and beyond for me, which I expect out of all my doctors. I want a doctor that thinks my health is as important as I do and goes above and beyond to help me lead a healthy life. Not getting that from her.