Rate Now
Share Your Experience
Have you seen Anne Alexander?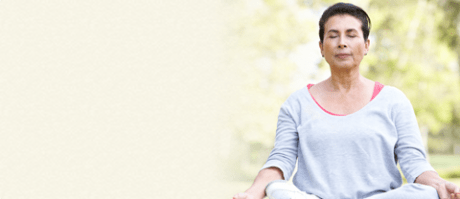 COPD
Get the facts about chronic obstructive pulmonary disease (COPD), including symptoms and complications.
19 Ratings with 8 Comments
5.0 Rating
May 18th, 2015
3.7 Rating
October 11th, 2012
This is a good doctor
1.0 Rating
September 6th, 2012
unkind and unprofessional staff
My complaint is not so much with Dr. Alexander as her very rude office managers. I have seen Dr. Alexander twice in a month. Once for my yearly exam and once as a follow up. Both times, we discussed and she put on medication for my frequently upset stomach. She prescribed 3 different things including a probiotic. I called the office yesterday because I am going to Mexico in 3 days and doctor I spoke to suggested that I get a preventative antibiotic before the trip because I always get sick in Mexico. I spoke with Mary and explained the issue. She was immediately rude and abrupt and refused to ask the doctor to call me in a prescription. She kept saying, "this is a new issue, you have to come in the office". I told her that this was not a new issue. The other thing is, I live in Dripping Springs and I just had shots in both of my knees yesterday. I told her that I'd been in the office twice in the last month that there was no reason I should have to come in for a prescription. She very rudely kept insisting. She tells me, it looks like she's open at 1PM tomorrow. So, I said "fine, i'll take that" and she said, "no, you're going to have to call back at 8AM tomorrow morning." It was 4pm the day before, why couldn't I just book the 1PM appointment? She said it was "office policy". So, I called at 8AM, left a message and it's now 12:20 and they never called back. I wonder if Dr. Alexander realizes that her staff is a huge detriment to her practice. I have never been spoken to so unkindly for absolutely no reason.
1.0 Rating
February 10th, 2012
not very satisfied
i was very unhappy with Staff, very rude and short. I even heard vulgar language in the office while waiting room is full of pts waiting while Dr is right there too and no concern for others around, HIPAA is a very thin line there as it is a very small office and others are more likely to hear your issues. they seem to go thru staff help very often, tells me they cant keep help for some no good reason, Dr seems to pick and choose who shes going to spend that extra time with while others sit and wait an hour after ther appts. overall not impressed with front office staff they make you feel very incomortable and i would rather not even try to call as they will cut you short and practically hang up on you.
5.0 Rating
April 20th, 2010
Great GP!
I've been seeing Dr. Alexander for several years now and I really love having her as my GP. She's knowledgeable, caring, and does take alot of time to listen to my concerns and thoughts. She's been a great resource for referrals too. I plan to continue seeing her for as long as she's practicing. I also want to add (in response to some of the other reviewers) that she's always been extremely organized and on top of things with me, and she also sent my medical records on my request to another doctor at no charge. The front receptionist does change at times, although they are usually all courteous and responsive. The latest one in particular seems very nice. My only very minor complaint about Dr. Alexander is that sometimes it is difficult to get an appointment the same day, but she has squeezed me in before when possible. I HIGHLY recommend her!
1.0 Rating
December 15th, 2009
Could have been death for me
I saw her 9 years , she didnt think she needed to do a pelvic exam on me because I had a hysterectomy 20 years prior. She missed a soccer ball sized ovarian tumor! she sent me to a dr because she said it was a hernia .. it was a lymph node that had been pushed out due to the tumor. should have sued her.. stay away far away .. i WAS LUCKY .. it was non malignant
1.0 Rating
August 4th, 2009
Boy, I don't know where to start ...
Dr. Alexander's priorities are the three little ballerinas (her daughters) whose great big picture adorns her waiting room. Her patients are NOT her top priority. It's very difficult to get her to care about ordinary things, like pain. Or referral to an oncologist. Some of her staff are good-hearted and try, but some are just plain dumb and unmotivated. Since this has been the case for more than five years, I think they must be underpaid. One of the worst things about Dr. Alexander's office practice is that her notes are voluminous and disorganized. She forget diagnoses, and then can't find the relevant information in her notes. If you need a copy of your records for a specialty consultation, she is one of the few doctors in town who will charge you -- and charge you the full price. Computerization in the office is non-existent, and she needs it badly. Dr. Alexander is obviously very bright, but it would be interesting for her to walk a mile in the shoes of a patient of hers. Her attitude might improve immeasurably.
5.0 Rating
June 24th, 2009
Great!
5.0 Rating
April 1st, 2017
5.0 Rating
January 26th, 2015
5.0 Rating
October 31st, 2014