Rate Now
Share Your Experience
Have you seen Dr. Anne Laumann?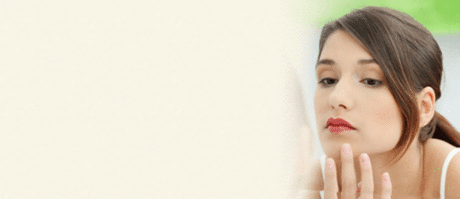 Acne
Get the important facts about acne, including the different types and what causes it.
16 Ratings with 9 Comments
1.0 Rating
July 29th, 2017
Not a Good Experience
4.0 Rating
March 1st, 2016
Worth the wait
It is true that you will have to wait. She does run late, BUT she is worth the wait. I have been going to her for about 10 years. I have absolute confidence in her knowledge and abilities. She is VERY thorough in her examinations of your skin. Melanoma runs in my family, and after a visit with her, I am confident in my health. She may not be the most gifted conversationalist, but she is one heck of a good Dr. If you want to chit chat go talk to a bartender. If you want to see a great Dermatologist, go to Dr. Laumann
5.0 Rating
February 1st, 2015
Amazing!
3.7 Rating
October 31st, 2012
The worst part about a visit to Dr. Laumann is the wait. But I endure the wait because I know she is taking time with her patients, just as she takes time with me. I have never felt rushed. She is more than thorough with me. I am very surprised to read the negative reviews of her. She has been my dermatologist for 6 years now and I completely trust her judgement. She is not about the cosmetic dermatology that so many dermatologists seemed to be into these days. She is truly a medical professional for serious dermatologic issues.
1.0 Rating
June 17th, 2012
Worst Ever
Similar to the other reviewers here, I had a miserable experience with Dr. Laumann. She is single-handedly the rudest and more insulting physician I have ever met. I waited for an hour and a half to see her, then she left the room before all of my issues were reviewed (and I had only 2 points I was hoping to discuss with her). She made me feel like I was a complete inconvenience and she was done with me in about 2 minutes. Nasty woman - will never see her again. Strongly advise against scheduling an appointment with Dr. Lousy-mann.
5.0 Rating
June 28th, 2011
Extremely knowledgeable
Others have commented that Dr. Laumann is condescending. While I agree with this statement it does not overshadow that this doctor knows her isht. She did more than look at my skin, she had me profiled and was asking very relevant questions. I know this because Northwestern is a teaching hospital and I observed the comments she made to the underling she was teaching. Had she been alone in the room with me I would never have known her thought process. She was able to identify other medical issues I have just by looking at my skin (things I was aware of). If in doubt read her bio. She is an incredibly educated doctor and extraordinarily astute. Someone made a comment about her not looking at the mole in question. She looked at it. She just decided it was not a mole of consequence. It is nice to like your doctor. But I would rather have a doctor that I was safe in their hands. If I want warm fuzzies I will go to my mother or my dog. Do not overlook an incredible doctor because of her less than stellar bedside manner.
1.0 Rating
January 18th, 2011
The worst experience w/ this doctor- she should retire.
My regular doctor was on leave so I saw Dr. Laumann instead...what a mistake. Absolutely the worst doctor I have ever seen. Non existent bedside manner and spoke to me in a condescending/arrogant way as if I had no knowledge of the hair problem I have been battling for years...and this was after she yanked out a handful of my hair and I yelped in pain. She should absolutely know better than this. I was in tears on my way home after the way she treated me. Will never go back to her.
2.3 Rating
November 12th, 2009
Unacceptable office staff
Office staff is extremely cold and inconsiderate. I needed to know if it was OK for me to wait a couple weeks to see a physician or if I needed more immediate attention. The office staff refused to take a message or contact a healthcare professional with my question. When I asked if I could speak with an office manager she told me that the manager was not available.
1.0 Rating
May 19th, 2009
Waited 1.5 hours for 10 minute appt with no apology.
Spent over an hour in the waiting room and 20 minutes in examination room, Doctor never apologized or even acknowledged how long I'd waited. Proceeded to talk to me in an extremely condescending manner while making no effort to be delicate or caring. I expressed concern over a certain mole, which she didn't even look at. I visited over 50 doctors in my life (including other dermatologists) and never had such a horrible experience.
3.0 Rating
January 24th, 2017
1.0 Rating
July 7th, 2016
Nearby Doctors

Dr. Anne Laumann is similar to the following 3 Doctors near Chicago, IL.