Rate Now
Share Your Experience
Have you seen Dr. Anne Liebling?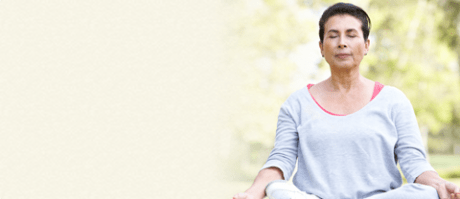 COPD
Get the facts about chronic obstructive pulmonary disease (COPD), including symptoms and complications.
20 Ratings with 7 Comments
2.3 Rating
August 25th, 2014
Good Doctor/Bad Bedside Manners
Pros: She is competent. I never questioned her diagnosis and treatment and I had confidence in her medical choices. Cons: I didn't like her bedside manners. She seemed cold, not compassionate and sometimes dismissive of my questions and concerns. Once time I asked her about medicine side effects and she said she had already told me that on a previous appointment. That may have been true, but I believe it's not asking much to review medication side effects. She was also dismissive of my fears and worries about my newly diagnosed RA. She rolled her eyes and told me little children had it worse than me. That also may have been true, but I believe anyone who is diagnosed with a serious autoimmune disease deserves compassion and patience, rather than to be mocked and dismissed. Bottom line: She is a competent doctor and will probably treat your disease well. If you have a thick skin, go to her. If you're sensitive and would prefer a more compassionate doctor, find someone else.
1.0 Rating
January 12th, 2014
1.0 Rating
October 14th, 2013
Very Dismissive
First thing she said to me at my first visit was that she didn't know how she could help me! What?! I have a long history with various autoimmune diseases for over 30 years and was very sick when I came to see her and brought many records with me. How could she say such a thing to me? She was very dismissive to me and acted as if I was making everything up! And I do NOT go to any doctor unless I absolutely have to! She made me feel so much worse than I already did! Also told me she ran a thorough work-up of tests yet she hardly ran any when I received her "work-up" - was told they were "ok" yet they were not "ok" at all! Never going back!
1.0 Rating
February 26th, 2013
dismissive
She seemed to spend a long time analyzing my child's history and I felt she was thorough and thoughtful. The doctor was less responsive to the child in person and completely dismissive of his joint complaints. She is a classic Lyme-denialist so if you have the misfortune of that illness in the health history, you are wasting time here. We saw another doctor who accurately diagnosed my son and treated his illness - another form of arthritis secondary to Lyme.
5.0 Rating
July 20th, 2012
Dr. Liebling is wonderful! She never rushes you, returns important calls personally,and answers all questions in a manner that is easy to understand.
2.3 Rating
January 12th, 2011
I've stopped going to her.
I agree with the previous reviewer that Dr. Liebling has a dull demeanor and seems to ignore you. I stopped seeing her after 4 visits because I really couldn't justify the extended wait times in the lobby and dealing with the inattentive (and sometimes rude) office staff all to see a doctor that barely listens and twice failed to follow up with me as she stated she would. Furthermore, on the last time I visited, she was supposed to have followed up with some information for me prior to the visit, but when I arrived and asked what happened, she had to spend the first 10 minutes I was in her office reading through my chart and her notes to try and figure out what I was talking about. The icing on the cake was when she couldn't even read her own hand writing. I walked out of there knowing I'd never return.
2.3 Rating
September 16th, 2009
Not getting enough info
I don't feel comfortable with her diagnosis, I don't know if it's her dull demeanor or what. I complain about pain and it's disregarded. I tell her the meds she is trying on me is making me sick. I feel like it falls on deaf ears. I tell her I am very sensitive to meds, again on deaf ears. It's so hard to start over.
5.0 Rating
October 27th, 2016
5.0 Rating
December 2nd, 2015
Nearby Doctors

Dr. Anne Liebling is similar to the following 3 Doctors near Rhinebeck, NY.