Rate Now
Share Your Experience
Have you seen Dr. Anne Marthy-Noonan?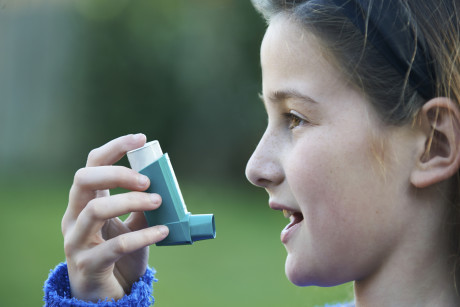 Childhood Asthma
Get the facts about childhood asthma, including the causes, symptoms and complications related to this condition.
Quality Rating
Highly Satisfied
14 Ratings with 3 Comments
5.0 Rating
April 29th, 2017
5.0 Rating
April 29th, 2017
1.0 Rating
September 1st, 2015
You're accusing me of what???
Dr. Marty-Noonan needs to go back and re-educate herself in what Mongolian spots look like on children from various backgrounds. My daughter was in to see her for a routine appointment when at the end of the check up Dr. Marty-Noonan asked me what the greenish colored patches were on her mid-back and lower back. I told her that they were Mongolian spots and that she has had them since birth, and that they have never changed over the years. Dr. Marty-Noonan then tells me, "Those are NOT Mongolian spots. I know what those are." When I asked her to clarify and to tell me what she thought they were, the only thing she would say was, "I don't have to tell you what they are, because you know." I told her again that they were Mongolian spots and that they have been there in the same place, same color, same size since the day my daughter was born, and that if she had any questions she could call the doctor who delivered her and to check her medical records (they have been noted in her records for every pediatric appointment she has gone to). Dr. Boo an then proceeded to tells that she did not have to check anything and that she knew what those were because she has been practicing for many years and has seen them before on other babies and children; black, Hispanic, etc. I told her yes, they all have them including Asian children, and they also come in many different variations of color and sizes. And also that I have seen them on other children too because my own siblings and other family members had them (they tend to fade away as the person grows up) and so did the children I babysat over the years. Dr. Noon an then told me again that the patches of color on my daughter were not Mogolian spots and that she KNEW what they were. I again asked her to clarify and to tell me what she thought they were because at this point I knew what she was referring to (abuse) and that it wasn't that. I know the look she was giving me as people who are familiar with the spots also look alarmed when they see them for the first time. Once I show them that the color doesn't fade or change like a bruise or injury would if you press on the skin (it does that because the blood clot under the skin making the bruise, whereas on a Mongolian spot it is pigmentation of the skin and not blood clotting). Again I tell her that it has been there since birth and that if she knew what it was she should say so to me. She refused to say anything at all except "I don't have to tell you anything. I've been a doctor for many years and I know what a Mongolian spot is and that is not one." So I told her, "I've been an Asian my entire life and her mother for her entire life. I've seen them on all of my siblings and cousins, and on other children. Mongolian spots come in many shapes, sizes, and colors, you can't have seen them all if you are implying that what my daughter has is anything but that. Just because you have never seen one as large as hers, doesn't mean they don't exist. Check her records and call the other providers if you don't believe me. I know what they are and they are Mongolian spots." She still insisted that she knew what they were, yet she refused to tell me what she was thinking. I complained to the front office staff about Dr. Marty-Noonan and I refuse to see her again concerning my children. If a doctor is going to accuse me of something, then they should say it to me instead of just implying that they know. She acted like I had no clue as to what I was talking about, and was very rude. I'm no less educated about things than she is when it comes to my children. One of the first things they teach in school is "just because you've never seen it before doesn't mean it doesn't exist." Apparently Dr. Marty-Noonan missed that lesson in medical school.
5.0 Rating
June 9th, 2017
5.0 Rating
June 2nd, 2016
4.0 Rating
July 28th, 2015
1.0 Rating
March 4th, 2015
5.0 Rating
December 11th, 2014
5.0 Rating
December 10th, 2014
5.0 Rating
October 16th, 2014