Rate Now
Share Your Experience
Have you seen Dr. Anne Mian?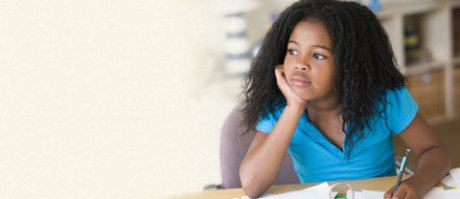 ADHD
Attention Deficit Hyperactivity Disorder (ADHD), including the different types and who gets them.
51 Ratings with 22 Comments
5.0 Rating
July 13th, 2017
Very caring
5.0 Rating
April 7th, 2017
Long wait time can be long, but worth it.
Dr. Mian will spend the time working with you to help you figure out your illness or disease. If you follow her directions, i.e. take your medicine, and openly share your habits (good and bad) eventually you will get better by working with her. She is incredibly intuitive and can pick up on your body language and point out problems that you might not have even noticed yourself. Don't be afraid of telling her your dirty secrets, she does not judge, sometimes she might offer an explanation of why you might be doing these negative behaviors (this is something that you go to a mental health counselor for, not a psychiatrist!) and she will adjusts your medications so that you will have less of a chance of hurting yourself. So when you are sitting in her office for an hour and you start to get mad at how long you are waiting, just remember that when you do get to see her, you are getting one of the best doctors in the area, I have tried a few. Note: you are only going to get 10-20 mins at the maximum with her, so do yourself a favor and open up MS word and write down all your meds and the quantities that you take and what time you take them, and then make a few notes that you have that are your main concerns. This will make thing go much smoother. This is something that I learned after struggling with Bipolar for the last 5 years.
1.0 Rating
April 15th, 2016
AVOID!!!
Worst doctor I've ever seen. Excessive wait times for appointments regardless of the time of day of appointment. I tried to avoid late day backups by scheduling first thing in the morning. Would have worked except half the time she was late showing up to the office. Literally waited more than 2 hours once for a 15 minute appointment. Good things come to those who wait....not in this case. I recall having an appointment with her where she spent half of the session repeating the same informational questions to me she had posed a week prior. This wasn't for the purpose of reinforcement, this was because she was so ill prepared for my appointment that she had no clue what we recently had already discussed. I was more prepared for the appointment than she was...she might as well compensated me for the visit. Just awful, provided minimal insight and demonstrated complete lack of regard for her patients by consistently being late 100% of the time
1.0 Rating
November 7th, 2015
Lack of respect for patient's time
1.0 Rating
September 9th, 2015
The doctor was extremely rude. She wouldn't give me the medications I've been on for over 10 years because of my age which is 26. She said she start a different plan but refused to tell me or even give me a hint as to what it was unless I cold turkey my meds I'm on now when I have epilepsy and continued to see her. Then she pushed me out of her office. She was rude, didn't explain much, and used my age as an excuse. Save your money and time and DO NOT SEE HER! She is wicked and shouldn't have a license.
1.0 Rating
July 2nd, 2015
NEVER go here
Both times I have visited this physician I have spent over 2 hours in the waiting room alone. She took my history the first visit and asked my reason for my visit and was talking into a recorder to translate into the computer instead of taking notes with a pen and paper or typing- very uncomfortable. Upon my second visit she told me she never got my history and I had to repeat everything AGAIN. Also she told me I needed to come back for a follow up appointment in a month AGAIN because she did not think that she diagnosed me properly the FIRST visit. VERY unprofessional, will be seeking another physician ASAP.
5.0 Rating
March 24th, 2015
Wonderful doctor!
She is just a gem of a person. I cried my eyes out in her office and she didn't rush me out. People that complain about the wait do not understand her job requires a caring heart and time. I am understanding she runs late because I know she gives me the time when I am in her office. Unlike other doctors I have seen, she treats me like I am a person, not a number. A good doctor is definitely worth the wait! Since my crying outburst, she has got me on the right track and my life has come together wonderfully. I don't know where I would be today without her help. I would give her 6 stars if it was possible!
5.0 Rating
February 4th, 2015
Understanding
Dr Mian has started her new practice and has a brand new staff to help her. She is no longer associated with the old practice that caused her long wait times. Dr Mian is professional and has a great wealth of psychological knowledge and understanding. She is caring and understands you where you are. She spends just enough time with you that you need and you can get your medications filled
5.0 Rating
February 4th, 2015
Dr. Anne Mian is a wonderful caring doctor. She takes the time to listen and inquires further for any hidden issues you may not be aware of. The office staff is wonderful and always delightful when greeting someone when they walk in. The wait time to see the doctor may be a little long at times but when it comes to excellent care I would rather have the doctor spend the time with myself or someone else if that is what is needed to help myself or the individual. Dr. Mian isn't dealing with acute physical problems she is dealing with psychological and emotional issues and may require more time. I myself understand this going to the office for my own treatment.
5.0 Rating
February 4th, 2015
Quick Appointments Short Wait
Dr. Anne Mian has been my Psychiatrist for over 8 years now. I have followed her from her previous practice where she did not have any control over her hours or her patients. BEFORE I USED to wait for an hour and a half to two hours at Orlando Behavioral Health. Now I can get an appointment the next day and I only wait for 15 minutes in the waiting room. What a big difference having her own practice now!
5.0 Rating
January 29th, 2015
Dr Anne Mian is very patient and lind
1.0 Rating
May 21st, 2014
Horrible