Rate Now
Share Your Experience
Have you seen Dr. Anne Miranowski?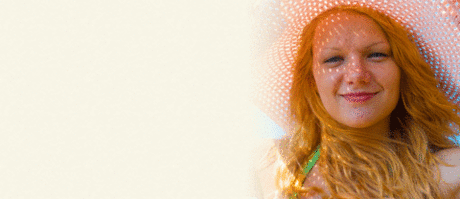 Skin Cancer
Get the facts about skin cancer, including the different types and symptoms.
Quality Rating
Highly Satisfied
31 Ratings with 8 Comments
1.0 Rating
August 6th, 2016
Rude and Condescending, Rushed
She was emotional and dismissive at our last appointment. She didn't want to answer our questions, but stood laptop in hand in the doorway with the door open, one foot out the door. Our requests for paperwork and bloodwork were simple, but she didn't want to take the time to complete them. When we pushed for these things, she gave some smart remarks and stormed off. So unprofessional. My child would have benefited from being shown how to self administer and having his questions answered. We drive quite a distance to see her. She needs to understand that a severe allergy affects the patient and family's lives to a strong degree, no matter how well handled. When that annual appt. comes up, there are questions that we have been saving for her, and an explanation and solid understanding of test results is really very important in our lives. To rush through and push us onwards was more than a let down. We have seen her at least half a dozen times, and our experience is that she is moody. Unpredictable. Her nurse was apologizing for her behavior. It was a very disappointing day.
5.0 Rating
October 23rd, 2015
Wonderful!
She is spectacular! Spent SO much time with our 6 yr old. She listened and was sympathetic. She is brilliant and explains things so well. The first visit was over 2 hours and VERY comprehensive. Starting on Immunology next week!! It took a few weeks to get an appointment but that is because she spends so much time with new patients. Well worth the 3 weeks we waited!
2.3 Rating
January 7th, 2015
Talking to a live person...
Every single time I call the office I always get voicemail and then I spend all day playing phone tag. Do they ever answer the phone?
2.3 Rating
September 30th, 2014
child with food allergies
Dr. started off nice enough but second visit she was condescending and responded to all questions with one flat answer as if we didn't understand english. We requested a form for my child's school from the Pediatric Lung Center and were charged 10$ and told it would take three days to process. When we received the information (via fax) it was actually an Epipen Administration Form and an Asthma Action Plan form with directions on administering asthma medicine. Our daughter doesn't even have asthma. The doctor's stamped name was on the front page. I'm uncertain if she even really looked at the forms or if they just stamp her name whenever the nurses or receptionists fill out a form. In any case, it seems the doctor needs to be a little more involved in the process (especially when there is a 10$ fee).
3.7 Rating
September 3rd, 2012
2.3 Rating
December 12th, 2011
Fees and wait times are HORRIBLE!
Even though my insurance will cover most of the fees, they charged us $604 just to see a doctor, $522 for a lung test we didn't ask for and another $696 for scratch tests. I've been to many doctors over the years and NEVER, EVER has I seen such outrages charges. THe wait time were terrible and nothing new came of the appointment. I do NOT recommend The Pediatric Lung Center.
5.0 Rating
June 28th, 2011
I can't say enough good things about Dr. Miranowski. We went to her after going through two other allergists that didn't seem to know what they were doing. She has been an amazing ally in figuring out my son's food allergies, and helping us to navigate our way through them. She is just conservative enough in treating them, but not overly so. I feel completely comfortable with trusting her judgment and advice for dealing with them. She also helped us through a time where he had immune deficiency and had repeated cases of pneumonia. You can tell she truly cares about her patients, and doesn't rush through appointments. She has also taken an interest in other health issues that my son has experienced, which is very nice considering other doctors seem to hardly care about the one issue that you're seeing them about, never mind anything else. I choose to drive a good distance to see her, instead of anyone closer, because she's truly the best.
5.0 Rating
April 3rd, 2009
5.0 Rating
September 22nd, 2017
5.0 Rating
August 1st, 2016