Rate Now
Share Your Experience
Have you seen Dr. Annette Pham?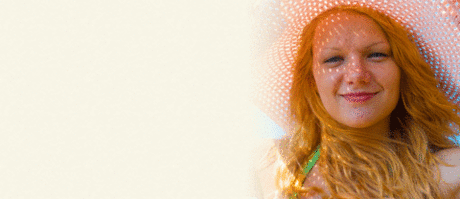 Skin Cancer
Get the facts about skin cancer, including the different types and symptoms.
Quality Rating
Highly Satisfied
27 Ratings with 12 Comments
5.0 Rating
May 31st, 2016
ENT for life!
Dr. Pham has treated me 2 times for separate problems. She is incredibly bright, phenomenal in her diagnosis, and really knows her stuff. She is very thorough in her analysis, and welcomes as many questions as you have. The more questions you ask, the more you will realize she has great intuition and really knows her stuff. She is incredibly knowledgable and up to date in her field. Her diagnosis was spot on with my second, quite tricky issue. I was blown away. Great office, great office staff, Dr. Pham is my ENT for life. She is very impressive. (My daughter was also a very satisfied patient.) She is tops in her field and is admired by the other Drs. in her field. Very impressive. Well worth the visit.
5.0 Rating
August 8th, 2013
Best ENT/Nose Surgeon in DC AREA!
Dr. Pham provides exceptional patient care and is a high-quality surgeon. Even my husband and mother commented on how personable and supportive she was postoperatively. I was extremely nervous about undergoing sinus, septal, and nasal surgery. She met with me prior to surgery and calmed my nerves completely. Dr. Pham corrected my deviated septum, enlarged turbinates blocking my airway, ballooned open my maxillary sinuses, and removed an extra air pocket in my sinus cavity. As a bonus, she smoothed out a bump and lifted the tip of my nose. It has only been a week since my surgery, and my nose looks and works beautifully! I am extremely satisfied with her quality patient care, her surgical skill, and her genuine desire to improve the lives of her patients.
5.0 Rating
July 10th, 2013
I recently had to bring my son to see Dr. Pham for an ear infection. My son's case is very complicated as he has had several surgeries and has had a good portion of his ear excavated because of cysts. Dr. Pham did a superb job cleaning his ear...so well done that when we went for a follow up with his specialist at Johns Hopkins, he had very little to do. In fact Dr. Pham has a good relationship with this specialist, so that is reassuring. Our regular ENT just retired, so Dr. Pham will be our new ENT.
5.0 Rating
June 19th, 2013
I recently had nasal surgery with Dr. Pham. She is a fantastic surgeon, and I couldn't be more pleased with the results. What I had done: septoplasty (My septum blocked about 95% of one air passage in my nostril was blocked); a turbinate cauterization, she took care of a pesky concha bullosa that was blocking part of my other nostril's airway, she increased the size of one nostril to allow me to breath better, and she straightened my crooked nose. Whew! My poor nose needed a lot of help to make it work properly, and Dr. Pham was up to the task! What I love about her: -She is double board certified in otolaryngology and facial plastic surgery. Most surgeons are one or the other, so you get a functional nose that may not look great or a fantastic looking nose with some things messed up inside the nasal structures. She's two surgeons in one. -The women is super patient with explaining procedures. She spent over an hour with me and my mother answering our questions even though she was already behind schedule, and she was always available for questions. I can't tell you how much it means to me to have a surgeon care enough about her patients to spend that much time with them, especially in a day and age when you're lucky to get ten minutes with a doctor. -She avoided common pitfalls associated with this surgery (vomiting, nausea, inadequate pain management). The cast and the arnica helped with bruising and swelling. I was given pain medicine with instructions on how to take them if the pain worsened. She gave me anti-nausea meds if I had ill side effects from the pain meds, and a stool softener to handle other side effects of the pain medication. When I started getting migraines after the surgery and couldn't get a hold of my neurologist, she took care of that too. -She was also always available, and even called my home after surgery to see how I was doing and to personally tell me that the surgery went great. -She only schedules one surgery on certain mornings of the week. This way she is not rushed and has plenty of time to do things carefully and precisely. Other surgeons quoted me at an hour long surgery, Dr. Pham said it could take up to three hours because of how particular and precise she was. In the end I think I was in surgery for two hours. -She works with a surgical care center and not a hospital because the surgical care center has a far less infection rate and more personalized care for the patient. They were great too, by the way. -Also the surgical coordinator, Katrina, was also fantastic, as well as the front office staff. Dr. Pham has surrounded herself with a great group of professionals. Lastly-my nose looks and feels great. I can BREATH. I had no idea what I was missing before. And my once very, very crooked nose is now a whole lot straighter (but it still looks like MY nose, which was something important to me as I considered this surgery.). It doesn't look like I had a "nose job", it just looks like a happy, normal nose. I am so glad I decided to have Dr. Pham perform my surgery. And if anyone is needing surgery on their nose, whether it be cosmetic or to help you breath better, I highly recommend her. You won't be disappointed.
5.0 Rating
March 11th, 2013
Great experience
Dr Pham did an excellent job solved my long term nose issues very successful surgery Very supportive in pre and post operative there are always questions to ask. This surgery has made a great difference to the enhanced quality of my life .And my nose looks great I would recommend her to all my colleagues and friends
5.0 Rating
January 24th, 2013
5.0 Rating
November 30th, 2012
Caring and skilled
5.0 Rating
June 28th, 2012
I have been a long-time patient of Dr. Pham's. My experience with Donna Grindstat (the office manager) is a positive one. Ms. Grindstat is professional and accommodating. She responds to questions or concerns regarding an appointment, my account, etc. in a timely manner. Thank you Donna.
5.0 Rating
June 24th, 2012
1.0 Rating
June 15th, 2012
Terrible Office Manager
5.0 Rating
January 24th, 2012
5.0 Rating
February 23rd, 2011