Rate Now
Share Your Experience
Have you seen Dr. Anthony Abrantes?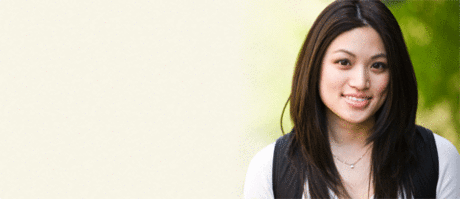 Birth Control
Get the facts about birth control so you can decide which type is right for you.
23 Ratings with 9 Comments
1.0 Rating
July 25th, 2013
Unprofessional
Dr. Abrantes delivered my second child by C-section and made me feel uncomfortable from the start making inappropriate comments in the very first visit. I chalked it up to small town mentality but the further I got into the pregnancy the more unprofessional it became. He insulted me when I expressed discomfort when he dove in for the 36 week internal exam, and many visits were spent listening to him talk about his problems with family or medical insurance companies - anything but my pregnancy. When they were required to ask if I wanted any prenatal testing, the nurse came in with the form already checked no and told me that the only people who ever did that were teenagers who would have an abortion anyway if there were a problem so just sign here. During the C-section, Dr. Abrantes chatted with the staff in the OR about unrelated things during the surgery and made fart jokes, and when I had a hemorrhage shortly after going home and had to have a transfusion, the cause was listed as "unknown" and he just shrugged it off as something that happens and did not acknowledge my concern over the whole issue, and even asked me what I had done to him to end up back in the maternity ward. I was new to choosing doctors in this city so I chose the first one in the insurance list. But his reputation is not a secret, as several other women knew exactly who I was talking about when I mentioned the words unprofessional and inappropriate. Moreover, the office is stuck in the eighties, ultrasound was recorded on VHS tape, records are all hand written, including billing records, I did not even have an account number, and they had trouble accepting my checks, even though it was from a major bank with a branch in town.
1.0 Rating
October 9th, 2011
The office staff seemed nice and the wait wasn't long. However, I was asked too many personal questions that had nothing to do with the condition I was needing help with. I also felt the Dr did not listen as I asked about the type of treatment and then he proceeded to perform treatment with no painkillers. After speaking to other Dr offices I am finding this is not a normal type of situation. I will not be going back and only wish I had read all of the other reviews before wasting my time.
1.0 Rating
September 1st, 2011
horrible
3.7 Rating
April 3rd, 2011
I couldn't take it anymore!
I began seeing Dr. Abrantes due to a referral from a friend. In fact, he delivered my last child. I have no compaints on his clinical knowledge and skills, but found myself dreading going into his office due to his demeanor. He told dirty jokes, and inappropriate remarks and I couldn't take it anymore. I am changing doctors only for this reason. It's sad to have to change, but I had no choice.
5.0 Rating
September 9th, 2010
1.0 Rating
July 22nd, 2010
awful!
Dr. Abrantes delivered my first baby. He flirted with the nurse the whole time I was in labor and delivery and hardly said two words to me! He was so busy flirting that he cut me for my apesiotomy without finding out if I was numb or not. Then he asked, "Did you feel that?". He should be glad I didn't! He didn't even hold my baby up for me to see after he was born. Also, I tore all the way to my rectum during delivery and he did an awful job of sewing me up which resulted in popped stitches and an infection! Do not use him!
5.0 Rating
July 21st, 2010
5.0 Rating
July 1st, 2010
Loved Him
I had my first visit with Dr. Abrantes yesterday after seeing another doctor for the past 4 months and i absolutely loved him. He made me feel really ...
1.0 Rating
February 19th, 2009
Poor Service
I am a natural childbirth mom and am losing my obgyn at 29 weeks....so on the hunt for a new obgyn. Called and set up interview to meet dr abrantes. ...
2.0 Rating
July 1st, 2016