Rate Now
Share Your Experience
Have you seen Dr. Anthony Fava?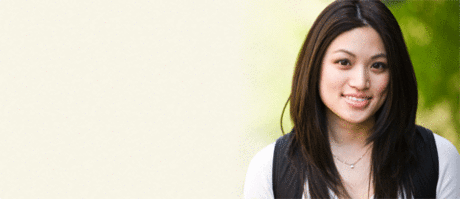 Birth Control
Get the facts about birth control so you can decide which type is right for you.
31 Ratings with 16 Comments
1.0 Rating
September 6th, 2017
Terrible doctor
Was looking for a personal physician because I have always just gone to cares and I will keep looking. I have never in my life met a doctor who treated me like a waste of time. He is awful. I only had 2 visits and that will be all I have with him. I left his office so disappointed. I have some health issues and all I want is a doctor to help me get me straightened out. He is a quack. I will say his nurses and staff are great. I hope he treats them better then he does his patience .
5.0 Rating
September 18th, 2015
1.0 Rating
June 8th, 2013
Completely unprofessional
I visited Dr. Fava's office yesterday morning. I was the second patient to sign in. I was called to the back about 15 minutes after signing in but spent almost an hour in a room waiting on Dr. Fava. When he came in my phone beeped and I looked down at it. Dr. Fava stated that he would come back when I put my phone down. He got up, walked out, and slammed the door behind him. Dr. Fava did not give me the opportunity to tell him that even though I was not in uniform that I was waiting to her back from my command in refer to a soldier that has some serious issues. However, regardless of way I looked at my phone Dr. Fava just storming out of the room was completely unprofessional. I contacted TriCare and changed my medical provider because I believe that every people desire respect and I was not given that at Dr. Fava's office. I would not recommend him to another soldier and I have made a formal complaint against him for behavior unbecoming of a professional.
5.0 Rating
October 1st, 2012
About time I found a decent Doctor!
Dr. Fava is the primary doctor for my sons. One son is ADHD and the other has weight issues with high blood pressure.When ever I contact the office for an appointment, follow up or referral the staff is AMAZING! Every one is very easy to talk to and remembers me and my children and what is going on with them. They listen to my concerns and make note of everything.While in the waiting room I (and none of the other patients) have to wait very long. Before we know it we are brought back. And soon there after Dr. Fava comes in and begins his examination. I LOVE the fact that his first options are not to give the kids a pill of some such but to actually take the time to hear them out and to hear me out on what is going on with them. And he gives us options. I like the fact that Dr. Fava is very straightforward, and doesn't use constant chit chat to where I lose track of what I need him to know. Too many Dr's don't really care and will quickly write a scrip to get you gone. Not Dr. Fava! Finally! A doctor that knows you DON'T give an antibiotic for a cold! That only makes the parent feel better and not the kid.... The best part is that my kids are comfortable with him too! Often they will tell him before me of other symptoms... that in my book is also a very good thing!
5.0 Rating
May 16th, 2012
WONDERFUL!!!
5.0 Rating
September 30th, 2011
Tammy hill
5.0 Rating
September 10th, 2011
Very Gracious and helpful.
I took my teenage son to see Dr. Fava for a upper repsiratory infection. It was able to get an appointment that afternoon. The staff was very kind to us. They could tell my son didn't feel well and took him back right away so he could lay down in the examining room. Dr. Fava saw us quickly and gave us a Rx and an injection. My son was feeling much better by bed time. It was a positive experience.
1.0 Rating
September 9th, 2011
5.0 Rating
August 25th, 2011
Very Good Physician
5.0 Rating
August 14th, 2011
Highly Recommended
Dr. Fava is an extremely knowledgeable doctor who treats patients thoroughly and respectfully. He has treated my entire family for years and we wouldn't go anywhere else for our medical care! My children love the nurses and the office staff has always gone above and beyond. If you are looking for a physician, I would strongly recommend Dr. Fava. He gives exceptional care and works hard to ensure his patients get the best medical care possible.
5.0 Rating
August 8th, 2011
Really Good Physician