Rate Now
Share Your Experience
Have you seen Dr. Anthony Gioia?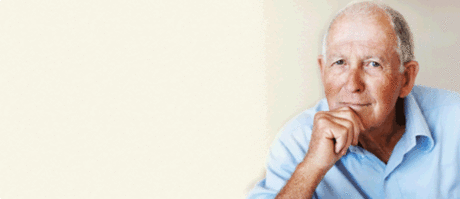 Parkinson's Disease
Get the facts about Parkinson's disease, including symptoms and how the disease progresses over time.
25 Ratings with 9 Comments
5.0 Rating
August 20th, 2016
Perfect
1.0 Rating
November 3rd, 2015
RUN!!
Everything people are saying about Gioia is the absolute TRUTH! He got ran out of Denton for obvious reasons! I had a licking disc and told me I needed immediate surgery and then proceeded to ask me who my Insurance was and when I told him bcbs, he got happy. This guy promised me I would be 10x better knowing I was a very active individual. He ruined my career as a hair Stylist, I haven't gotten on my horse since the surgery and he also has takn away from my son! I've had to get reconstructive surgery because Gioia placed the screws in sideways and growing into my tendons and they were loose. I had another surgery to remove the hardware and i get monthly steroid injections and will probably need another surgery. The 3 Dr's I've seen have told me that I didn't need the surgery to begin with, he only wanted the money and he shouldn't have ever touched me. This man is very rude when questioned about why performed a surgery when not needed. He immediately suggests that you are a addict when you need medicine. HORRIBLE MAN. After he performed my surgery.. I was in for over a week and kept telling him I was hurting and he ignored me along with my families concerns. He came into my room ONE time. I'm telling you.. Freaking run.. Don't let him touch you. I've filed against him and hopefully will have his license revoked..
1.0 Rating
August 30th, 2015
DOC/MECHANIC
1.0 Rating
May 28th, 2015
worst doctor
1.0 Rating
March 7th, 2014
Greedy and a liar
I have spondylolesthesis and a herniated disc in my back based off of my 2011 and 2014 MRI reviews. We'll I'm fortunate enough that my ins. Offers to pay 100% of any spine surgeries at 1 of 7 centers of excellence hospitals that Aetna partnered with. But they needed a specialists review. So I found this doc. He immediately complained about how bad my MRI film is and wanted another one. He wanted me to take a myelogram that cost me over 4000$ out of pocket. So I got a second opinion from another specialist. He said no way I need a myelogram and that if the MRI film was bad than the imaging place should do it again for free. Long story short he tried to get me to take a 8000$ test than wanted to do the 60-90k spinal fusion immediately when all I needed was for him to review my MRI and tell my ins. If I needed surgery and what kind so I can get enrolled in the centers of excellence hospital. He set me back 3 weeks and cost me unnecessary money. Don't see him
1.0 Rating
February 4th, 2014
I had 2 visits with Dr. Gioia. The first time I took a 2 year old MRI with me. He asked me to get a new one, which I did and returned. He stated that I need to have the entire section of the L4-L5 removed and replaced with a spacer and fused. I went to head of spine surgery with Scripps Hospital in San Diego and he said there was nothing wrong with my discs. I had a cyst growing in the L4-L5 that had to be removed. He did so and the pain was gone. No fussing and did not remove my disc. Dr. Gioia is incompetent and just wanted to run up a large surgery bill. He should retire.
1.0 Rating
December 23rd, 2011
ruined my life
I went in with a minor back problem and he immediately suggested surgery. He was the only doc my insurance accepted I have Medicare. He did the operation which left me in Icu for three days after which i was sent home . When i asked for pain med he and his staff acted as if i were a drug addict . I have since discovered my surgery was preformed substandardly and suffer from constant pain. I am new and will always be on meds for pain because he ruined my spine with a bone fusion at age 27. I will never recover . Run away from this doctor!!!!!!
1.0 Rating
August 26th, 2011
RUINED MY SPINE
I had two cervical surgeries by Dr. Gioia in 1996 and 1997. In 2000 I saw a pain doctor who informed me that I had a major problem in my spine under the fusion that dr. Gioia did. He referred me to a surgeon who informed me that I had an impingement on my spinal chord. I consulted several neurosurgeons and all agreed that it was due to the 2nd procedure that Dr. Gioia performed that they said left my spine unnecessarily weak in that area. Needless to say, I called attorneys to sue Dr. Gioia but the statute of limitations had already expired. I had to have a cage installed around my spine to correct the problem. It took two surgeries and two weeks in the ICU on a breathing machine to repair the problem. I have had continued problems ever since. Since then I have read that he has been sanctioned three times by the state for doing surgeries in the wrong place.
5.0 Rating
June 23rd, 2011
Initial Visit & Consultation
The staff @ Dr. Giioia's office were all nice and professional. Beginning at the referral from my GP to Dr. Gioia's neurology practice staff were courteous and capable; they called a few times over a period of days, as I was on vacation where cell phone access was minimal. Then on the actual appointment the staff guided me through the paperwork and into the exam room. Dr. Gioia appeared shortly after and he discussed my films, the areas of concern and his recommendations to pursue resolution. He was sincere and straight forward in his assesment. I appreciate his frank, direct approach.
1.0 Rating
July 21st, 2016
5.0 Rating
April 28th, 2016
Nearby Doctors

Dr. Anthony Gioia is similar to the following 3 Doctors near Denton, TX.

Dr. Walter Loyola

Osteopathic Manipulative Medicine, Neurological Surgery

Flower Mound, TX 13.16 mi