Rate Now
Share Your Experience
Have you seen Dr. Anthony Gregory?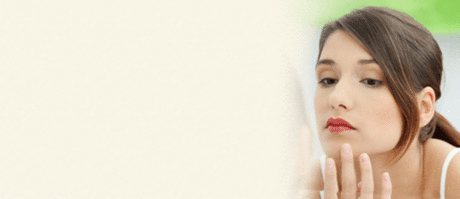 Acne
Get the important facts about acne, including the different types and what causes it.
62 Ratings with 29 Comments
2.0 Rating
August 2nd, 2017
Unable to Communicate
I came to Dr. Gregory hoping he could work with my doctor in Boston. I have a very rare disease and it has been a long road. My first visit with him went well and I thought he would work out well. When I went back he insisted I needed a tar treatment and I should use a certain lotion; both purchased in their office. Needless to say, neither worked. At my next visit Dr. Gregory came in abruptly, was very dismissive, didn't let me finish speaking and wouldn't answer my questions. He was trying to tell me that I needed laser treatment and my insurance company denied it. He went on a tirade about my insurance company. I called Boston and they said laser treatment would NOT work.
5.0 Rating
October 11th, 2016
President, C. Z. Lee & Associates
My husband and I both had an excellent experience - he for clinical care and I for emotional support. The lesion on his face was dx as solar keratosis, a benign dx. Going into the appt, I was worried it was melanoma as it had most of the characteristics. Since I have worked in oncology admin for 30 years, I continued to worry about it and called back to request a biopsy as only a bx is confirmatory. They could 'hear' my concern and immediately scheduled a return appt. They could not have been more supportive and caring - both the PA [Joan] who had seen us the first time and the nurse. She did the biopsy and explained everything thoroughly. When the results were in, the nurse called me immediately to relieve my worry. We highly recommend this office. Plus, they send biopsies to only specialists - dermatologic pathologists.
1.0 Rating
September 17th, 2016
5.0 Rating
August 25th, 2016
He was great!
1.0 Rating
March 28th, 2016
I have now been to this dermatologist 4 times due to a mis-diagnosis and will have to go back at least 1-2 more times. I was given a diagnosis of psoriasis and told to soak my foot and use a topical medication for 8 weeks. When that didn't work I got in to see Dr. Gregory who was rude. Any question or remark I had he cut me off. They told me I was getting a biopsy and did not explain any of it. I was the last patient of the day and you could tell they wanted to just get out and be done. The doctor said very little to me and had a poor rapport. The nurse did not give me instructions on how to take care of the site where I had a biopsy. After waiting another week they find out it is a fungus and put me on a new medication in which it did not fully clear so I had to go back again. I called and asked if I would be charged being that this is simply a follow-up consult to see if I need the medication for a longer period and I was told I will be charged as a regular visit. They were stand-offish and rude on the phone. I have spent around $500 due to a mis-diagnosis on top of the medications they had prescribed me and have had this issue prolonged to multiple months because of the wrong diagnosis. I will not be going back to them and would never recommend to anyone.
5.0 Rating
March 3rd, 2016
Honest Review
1.0 Rating
September 29th, 2015
Terrible experience.
I waited 55 minutes, then was called in. Saw the doctor quickly but he was dismissive of my condition. Said he couldn't see the rash. And said, "Show me the rash." He never brought out a light or magnifying glass. Said he saw the skin of an old man. Not at all sympathetic or endearing. Horrible bedside manner. I will never go back and never recommend him.
1.0 Rating
September 26th, 2015
Unprofessional
Can't imagine a more unprofessional experience with an M.D., He came breezing into the room with a nurse; even though there was already a nurse with me. He took one look at my legs (with which I was having a skin problem), looked disgusted, mumbled something and asked the nurse who was first with me to explain what he said, and breezed out accompanied by the second nurse.
5.0 Rating
September 9th, 2015
5.0 Rating
July 6th, 2015
Very smooth appointment
1.0 Rating
June 17th, 2015
Don't go here. After waiting approximately 40 min, the Dr spend about 1 min with me. Brushed off my questions, told me to come back next week to have skin tag ( cyst)removed. I questioned about other skin issues on face and he told me my insurance wouldn't pay. I was willing to pay myself, he is a first class jerk, no class. Must be out only for the money.