Rate Now
Share Your Experience
Have you seen Dr. Anthony Rizzo?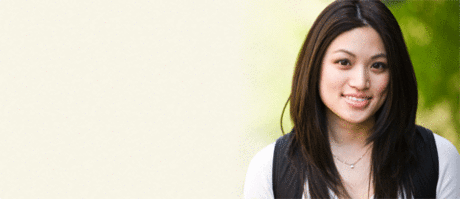 Birth Control
Get the facts about birth control so you can decide which type is right for you.
Quality Rating
Highly Satisfied
114 Ratings with 26 Comments
4.0 Rating
March 8th, 2016
3.0 Rating
December 6th, 2015
Been going to the st James office where he took over for dr. Emrick Milligan, was seeing he pa for all most a year , then figured I should meet "my" , didn't even introduced him self , made me feel so uncomfortable! I was treated for a back injury, and been getting my prescription there for 12 years . He was telling me that I was new to office and he wasn't going to fill them , I explained that dr Milligan was my dr sine I was a teenager. He was very nasty and judgmental, with out even know me or my health conditions. He referred me to pain management, witch I was fine with doing , I was unable to make that appointment, so I made another one , went back to him to get my meds . He again was very judgmental, I explained to him the reason I did get to pain management is because of the loss of my grandmother, but that I rescheduled it , I went on to tell him that I was getting pins and needles in my left arm , he moved my head up and down and side to side , and then he pushed his fingers on a spot between. My neck and shoulder, hurt me , he said it's a mussel spazam , I ask what should be done? He said " get a massage. I didn't even know how to respond to that , like I have money for that. He then told me to have a good day . I said dr you didn't give me my script , he said that I was to soon for it to be filled , I said no it well over the 30days he was insisting it was less , I said you must be mistaken dr . He finally gave me my script and told me that this was the last one ! But the first visit with him he said he would like me to come closer to 2 months apart . I don't know about him . He claimed that he has no records on me . I said you took over the practice don't you have my records? He said no I don't , maybe he will fined them look at them and treat me the way I deserve to be treated! I will see how next vist goes
5.0 Rating
July 30th, 2015
3.0 Rating
March 5th, 2015
Too long a wait
5.0 Rating
September 10th, 2014
Old timely family doc with today's wavy
The most memorable and kindest act I know of was done by this doctor. My mom was ill. My Dad was not doing well and my husband had just had cancer surgery. I was Dr R's patient. My hubby was not doing well and I was beyond frantic. He called upon him in the hospital. He checked him out and chatted with him I got a phone call that evening from Dr R. I had been crying most of the day. His call was a blessing he let me know my husband would be fine and what could and would be done to help. I slept for the first time in a week. We were never charged. Today my whole family is with this practice. Good medicine coupled with some humor reality and tlc. Want a family doctor? This is the definition.
5.0 Rating
August 11th, 2014
Easy to talk to. Accurate diagnosis. Great bedside manner. Took his time with the appointment. Would highly recommend this doctor. However, his staff needs to be more personable .
5.0 Rating
May 24th, 2013
I have been going to Dr Rizzo for over a year
I am very happy with Dr. Rizzo and his staff..... The Commack office is convient for me. I have many medical issues and on many medicines ..... I have such peace of mind knowing he is experenced and always educating himself on the latest medical information that comes out.... I am so happy and content I finally found my primary Doctor who is a great listener and efficient.... thank you...
1.0 Rating
April 2nd, 2013
Quack Quack Quack
There's only one word to describe Dr. Rizzo and that word is "Quack". After waiting 1 hour and 45 minutes after my appointment time, he rushed through the exam -- he spent no more than 10 minutes in the room and then tried to sell me this $495 holistic program, of which you have to INJECT yourself with some type of liquid. Staff is sweet, be he just sucks. His bedside manner is non-existant, but how can it exist when he only spends 10 minutes with his patients?
5.0 Rating
March 19th, 2013
thorough & efficient
unfortunatley all ailments do not fit into a cookie cutter and come out all nice and pretty. i have been to a lot of doctors offices and there is nothing out of the ordinary about the wait times here or the occasional brusque response of a harried medical office worker. Dr Rizzo gives me his time when i am in the treatment room, he engages in a dialogue with me, not just a Q & A session. He physically engages me and challenges me for specifics if i am too general. i feel he genuinely cares for me and wants to alleviate what ails me. i literally trust him with my life.
5.0 Rating
July 19th, 2012
excellent dr.
i have begun seeing dr Rizzo in 2011. I had surgery from a different dr...went to Dr. Rizzo because I just wasnt feeling right.....he was very aggresive in finding out what I had, he sent me for a cat scan, and I had a pulmenary emblolism in my lung... this dr.. saved my life.... I trust this dr. and he is very caring and has empathy towards his patients.....I will NOT see anyone else..
Nearby Doctors

Dr. Anthony Rizzo is similar to the following 3 Doctors near Bay Shore, NY.