Rate Now
Share Your Experience
Have you seen Dr. Anthony Kwon?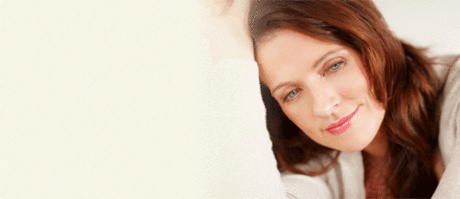 Epilepsy
Get the facts about epilepsy, including the different types, symptoms and causes of the condition.
Quality Rating
Highly Satisfied
73 Ratings with 25 Comments
1.0 Rating
February 14th, 2017
LEAVING A MESSAGE
1.0 Rating
February 10th, 2017
Shocked
I had neck injection that didn't work and needed either more injections or another treatment or medication because I was still in discomfort. They did nothing, instead they sent me to some other doctor who does the same thing. I was lost, didn't understand what was going on, they said we don't do long term, bye. That was it, one treatment. Go somewhere else is all I can say, I was highly disappointed.
3.0 Rating
January 5th, 2017
Never saw him. Seems a lot has changed over the years. I had neck surgery 3 years ago. Everything went great. This time his female PA walked in and boldly said I looked just fine. I was very shaken up. I only remember having to sit down in the waiting room, crying. The surgery got scheduled, but I WAS NOT PREPARED AT ALL. I also had a lot of problems with pain afterwards. His PA Steven was great, but the 2 others were less than helpful. They should find another job. I felt like I was just dumped, who cares about the amount of pain you are in, merry Xmas. I need my neck fixed, but at this point I'm looking for other surgeons. I think Dr Kwon is highly proficient, but he was hands-off except for the surgery table. He needs to remember that he needs to spend time with his patients.
5.0 Rating
July 27th, 2016
Great doctor!
Two thumbs up for Dr. Kwon! After being diagnosed with a degenerative disc between my L4 and L5 which prevented me from walking being my Sciatic nerve other various nerves and muscles were affected in my lower back region the doc recommended surgery by putting in a new replacement disc with a fusion. The operation was a total success and I am so appreciative of Doctor Kwon`s skills. I`m writing this review 2 months after my surgery and though the healing takes some time which is expected having the ability to walk again is well worth the procedure. Walking is part of my recovery and look foward to my walking exercises every day.
5.0 Rating
July 19th, 2016
5.0 Rating
July 15th, 2016
You can't do better!
Was amazing! I can't believe anyone that would say anything bad about Dr. Kwon. My neighbor has has surgery by him, our pastor at our church as well as me and everyone loves him! I am 68 years old and just came back from a week at Disney with my grandchildren. We walked everywhere and I didn't have to stop! I have a little bit of numbness in my toes still but none of the pain I had before. He did warn me that with my diabetes that may happen, but I can live with numb toes. Thank you for my life back Dr Kwon! PS- I had surgery over a year ago but felt compelled to write a review after recommending him to yet another friend.
5.0 Rating
July 12th, 2016
janeM
I am a mother of a daughter who has scoliosis and underwent successful surgery by Dr. Kwon. I couldn't have been happier with the result or Dr. Kwon. I had been to 2 other surgeons and already knew that she needed surgery, but was so nervous. Dr. Kwon was the only doctor to really explain anything and take the time to actually talk to my daughter. Can you imagine that of all the surgeons, they spoke just to me and not my Sophia who was the patient (she was 15 by the way, so not a baby)?! well that convinced me that he was the one. After seeing how straight her spine was, she actually cried she was so happy. the xrays are amazing. I can't believe the difference. DR. Kwon will always have a special place in the hearts of our whole family
4.0 Rating
December 2nd, 2015
Dr. Kwon review
5.0 Rating
November 13th, 2015
Excellent experience
Dr. Kwon was referred to me by a friend who had the same back issue as mine. He had very successful surgery earlier this year. I found Dr Kwon to be very patient, thorough in answering all questions, and clear about what my surgery would entail. I had the spinal fusion surgery on Oct 26. The surgery was very successful, I could feel the pain relief immediately after the surgery. I am recovering quickly and look forward to returning to all activity (tennis, racquetball, etc) in the very near future. Highly recommend Dr Kwon.
1.0 Rating
November 1st, 2015
Pain and suffering
I had a life changing experience because of this doctor. He took out a perfectly good disc. In our consultation we discussed that only one disc needed to be removed, but he removed another disc that nothing was wrong with. Once he puts you to sleep he does what he wants to do to your back. Do not let this man fill his pockets up by taking out your perfectly good disc.This doctor gave me a back problem worse than what I had before I had the surgery. Don't let his smile fool you. He needs to be stopped!!
5.0 Rating
March 13th, 2015