Rate Now
Share Your Experience
Have you seen Dr. Anthony Ngo?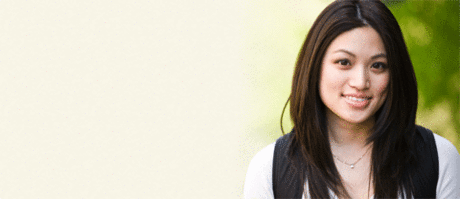 Birth Control
Get the facts about birth control so you can decide which type is right for you.
40 Ratings with 15 Comments
5.0 Rating
July 17th, 2017
Dr. Ngo is a GOOD Man
1.0 Rating
February 23rd, 2017
Worst of the worst Nightmare Doctor!
First visit and last visit!! Only one way...his way. Will not hear you or listen to his patient (me). We went back and forth for 15 to 20 minutes. As a patient for 5 years at MOFFITT CANCER CENTER ...Dr. Ngo would and will not put in referrals for my follow up appointments at MOFFITT CANCER CENTER. He said that he is my Doctor and I should listen to him and only go to the Doctors that he recommends. STAFF WAS OUTSTANDING...and they said this was not the first time he will give patients a hard time. With that I had no idea what my labs where! Called next day to staff for staff to fax me the results of my labs. After having CANCER...should I not have the right to see my specialis at Moffitt Cancer Center????? Dr. Ngo...this body belongs to me not you. I have rights that I feel you should respect. Shocked at your behavior!!
1.0 Rating
January 6th, 2017
He is not the same doctor I started out with. He was caring and very concerned as tie went by and he opened another practice he dd not take the same kind of time with me, then I hardly saw him, then it was always the nurse I would see. Office was over turned with non professionals, did not follow up, giving wrong information, lazy etc. There is only one old person that you could depend on. Always had to followup myself for prescriptions that were suppose to have been faxed in. Not good. And not happy. Moving on.
5.0 Rating
September 8th, 2016
Great doctor. Very sincere and compassionate. Felt great after each visit. Thanks for being my family doctor.
5.0 Rating
June 23rd, 2016
2.0 Rating
January 19th, 2016
Given an option, go somewhere else
The only reason I let my parents go to this doctor for so long is because he speaks Vietnamese, and my parents only speak Vietnamese. That's pretty much where the positive ends. He cuts you off in the middle of basically every sentence. And diagnoses you before you've said half of what you wanted to say. After about 3-4 minutes of speaking with you, he refuses to hear anymore and walks out of the room. Bordering on rude and not at all compassionate. The reason for 2 stars is that owns a prescription pad and will prescribe you something if you get a chance to communicate your complaints to him. Also, the wait time isn't so bad.
1.0 Rating
September 23rd, 2015
Out of eight visits to the clinic, I have only seen Dr. Ngo once, and then only for five minutes. He seems content to let his staff do most of the work for him, which makes me wonder what his qualifications really are. He was supposed to fill out paperwork for me so that I could get a new electric wheelchair. He kept either filling the forms out incorrectly or assigning them to his nurses to fill out. He never asked me questions about the forms or spoke to me at all except for that one time. I cannot recommend this man. He is very unprofessional and time consuming, especially if you are disabled.
1.0 Rating
February 7th, 2015
New Patient
My mom went to see Dr Ngo because she has a left arm pain and the first visit she saw him to take the blood work, then the next visit, he was not there and my mom had to see another Dr in his office. However, the second Dr didn't really do anything for my mom, just gave mom the medicine and then wanted Mom to follow-up in two week. When Mom went for the third visit and wait for 2 hours and had been informed that the Dr was not there. Then the nurse came to see my mom. Mom complained and said she went to see the Dr not the nurse. I think Dr Ngo office is the worse Dr office I've heard. I would not recommend anyone to come to be his patient. Stay away from him.
1.0 Rating
January 26th, 2015
Absolutely horrible!
5.0 Rating
January 8th, 2015
1.0 Rating
March 5th, 2014
ego
This doctor is the most arrogant individual I have met thus far. Agree with him, and you will love this guy. Disagree with him or questiion why he recommends a form of treatment... Well, you decide. If you are inclined to want to know what your options might be, other than what He is thinks is best for you, you will not like this doctor. It is his way or the hiway according to him.
5.0 Rating
September 7th, 2012
Doctor Ngo, New Doctor in the Know
I fired my old doctor and came to Dr Ngo. Was immediately impressed with his knowledge and attention to me. The Good Doctor knew right away that I was not in good shape, he did more to get me fixed in a few months than my old doctor in 3 years. I have COPD, Diabetes (with lots of complications), and Sleep Apnea. He is very busy but explains everything. His staff are awesome, professional, and so helpful. I would recommend DR. Ngo to anyone who wants great professional care!