Rate Now
Share Your Experience
Have you seen Dr. Anthony Woodruff?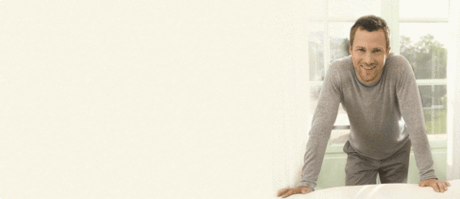 Erectile Dysfunction
Get the facts about erectile dysfunction (ED), including the conditions and medications that can cause it.
28 Ratings with 16 Comments
1.0 Rating
July 19th, 2017
ARROGANT/ SOB
1.0 Rating
March 22nd, 2017
2 vasectomy's + post vasectomy pain + billing problems
Here is the short version. I had a Vasectomy with Dr Woodruff. Prior to, the staff there told me my insurance covered the operation. I verified this 2-3 times with their staff to make sure they were right. I had the operation, but after 4-5 months turns out the vasectomy did not work, so I needed another one. Dr. Woodruff did not bill me or insurance for the 2nd one. But, the 2nd one left me with some mild to irritating pain. The operation worked, but I would not call it successful. Then 12 months after my original operation, I get a bill from AZ Urology for my first operation. Insurance turns out, did not cover it. I tried to work with them and help the Dr office collect from insurance, but it did not work. I told them I would not pay full price for a vasectomy I was told that was covered, and did not work, followed by a 2nd one that has left me in pain. They offered a small discount of 15% (+/-) which was not acceptable to me, so they sent me to collection. Poor Dr performance + poor staff insurance verification performance - somehow that is my fault. Horrible experience!
3.0 Rating
March 23rd, 2016
1.0 Rating
December 17th, 2015
I should have read other reviews before staying with him. Rushed in office. Horrible bad mood office staff. When I tried to ask questions I was told that if I have to ask questions I am not listening to what he said. Saw him once after surgery was told to make 6 month follow up. Went today and they had no cluck why I was there. Done with this practice.
1.0 Rating
October 9th, 2015
and I was very disappointed.
What a total disappointment. I am in pain,, extreme at times. Ive had multiple blood clots and 5 surgeries in this area. I provided Dr Woodruff with ALL my surgical reports. I made arrangements for surgeon in another state and time zone to call and speak to Dr Woodruff. I did all the legwork I could to give myself the best possible outcome at this appt. Dr. Woodruff visually looked at the effected area and said "this is something different" REALLY? And Ive been going to scans and ultrasounds all these years and he can diagnose with a visual? Dr Woodruff said best course of action would be a pain clinic that would deal precisely with this issue. I asked for a referral only to be told to GOOGLE pain clinics. I went thru all this leg work... Im telling the man Im in pain, and I need to go home and surf the net? If a State licensed Urologist can't refer me to a specialist for urological disorder what are my chances of getting the proper DR surfing Google? And how long to I have to go thru this before somebody gives me a fair honest look some help on where to go/who to see. I had such high hopes for some type of resolve when my family doctor referred Dr Woodruff. I was so disappointed and let down.
4.0 Rating
April 14th, 2015
Good Experience
I normally don't write online reviews but felt compelled after reading the negative ones here. I met the Dr for a consult two weeks before a procedure. He provided me a lot of good information and was patient with my questions. On the day of the procedure he was friendly and professional. At no time did I feel rushed during either of my visits with him. The only negative I would cite is for the second visit I went back 30 minutes after my scheduled appointment. I've come to expect this and accept it as part of meeting with a Doctor.
1.0 Rating
April 14th, 2015
Cancer misdiagnosis - If I didn't get a second opinion my husband would have died.
1.0 Rating
January 11th, 2015
Do you trust a Doctor that wears dirt covered cowboy boots always
He is structured in a manner that will not allow for detailed conversation about the aspects of a treatment plan.At every visit his answer is will talk about treatment only step by step. After 7 wasted weeks and finding him to be trust worthy I left his care and took my records on the last time i saw him. I found another doctor and with out looking at his records after hearing that i had been in the hospital for renal failure, 10 days later had the surgery that was needed from day 1.
1.0 Rating
May 5th, 2014
Unsatisfied with office staff and billing team
The office staff, his MA and the entire billing team are completely useless to dealing with their own billing mistakes after my visit. 6 months later now and every time I call no one ever gets back to me and now my account is about to go into collections all because they coded it incorrectly and my insurance doesn't want to cover my bill.
3.7 Rating
June 7th, 2013
Not bad afterall
It was easy to set up the appointment for the procedure. I do think he was overbooked. When I finally got to talk to Dr Woodruff, he set me at ease. He was skillful and the procedure had minimal discomfort, not that I had any previous experience with vasectomy. I did have many misconceptions. We were able to talk during the procedure. He was funny. Shay was awesome. When I was leaving, I was provided care instruction and prescriptions. Except for the long wait, wasn't horrible after all. Glad I filled my scripts on the way home. Was sore later that night, not unbearable, but definitely sore.
3.7 Rating
July 17th, 2012
first impression
Must have the patience of Job ( Biblical ) and the heart of a trooper ! May his abilities of mind and hand develope his purpose .
1.0 Rating
April 9th, 2012
Not impresses at
First visit didnt even stay 10 minutes and didnt discuss a thing about the visit the referral doctor said he would discuss just wanted to do another test. Then the front office wanted me to wait 2 weeks for this test had to make a stink to have sooner. Then trying to get a surgery setup front desk lied to me 3 times and said she couldn't get a hold of other office when she hadn't tried and then said dr wasn't in a hurry for surgery and it could wait 3 months even though I'm in severe pain. Not impressed at all with this doctor.