Rate Now
Share Your Experience
Have you seen Dr. Antonia Cotwright?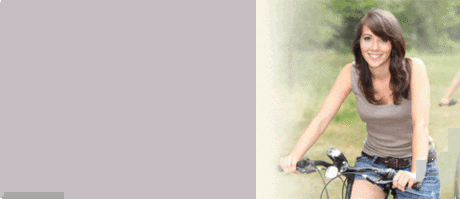 Endometriosis
Get the facts about endometriosis, including symptoms and parts of the body that may be affected.
21 Ratings with 10 Comments
5.0 Rating
March 6th, 2015
Experienced doctor
1.0 Rating
June 10th, 2014
Birth violence/ Less than one star!
I was a walk in VBAC as i went into labor early and was not able to see my OB. Aside from the disrespectful way she spoke to me she directly violated my DEMAND not to be touched. I refused permission for her to force me to birth reclined. I was pulled to the end of the table by force. I refused connect to have her reach inside my body to manually put traction on my placenta. As a VBAC such traction was much more dangerous than the tear she was in a rush to stitch. It took me 6 months of care from another provider to repair the damage she did with her stitching she did. She was rough and used thread that was FAR to thick. aproxapatly 18 gage running stitch. She treated me this was after being told by my husband that I had been sexually abused in the past and it was important to be respectful when touching me. There were no warningings before she reached in my body.
1.0 Rating
February 11th, 2013
More interested in gossiping with the nurse
Dr. Cotwright made the birth of my son a terrible experience that I hope not to repeat. She seemed much more interested in gossiping with the nurse than in delivering my son. Neither of them were paying any attention to my delivery. They didn't even tell me when to push and I couldn't feel anything because of the epidural. She actually seemed bored and finally told me that I'd need a c-section after I pushed for an hour. Avoid.
5.0 Rating
September 13th, 2012
Awesome Dr.
Dr. Cotwright was awesome throughout my pregnancy. I went to her office by chance and was blessed to have found her. I am sad that she is now at another office for which my insurance does not cover, otherwise I would follow her. I wish her all the best and hope her new patients enjoy her services, personality, and her professionalism.- I.R
5.0 Rating
June 6th, 2012
Review on Dr. Cotwright
I would like to say that this review is based on Dr. Cotwright. I did not have a good experience with the staff or the owner of office she worked for. The fact that I stayed with Dr. Cotwright speaks volumes to her as a doctor and as a person. I was lucky enough to see Dr. Cotwright for 3 years. I started going to her for my annual exam and then when my husband and I decided to start trying to have a baby she was there to support me as well. Due to Dr. Cotwright changing offices I am sadly no longer her patient. Dr. Cotwright continually provided me with support, knowledge and guidance. Creating a relationship with your OBGYN doctor is extremely important and that is just what Dr. Cotwright did. She created a professional relationship that made me feel comfortable enough to ask questions. I had a negative experience with one of the other doctors in the practice that scared me half to death. Dr. Cotwright was an amazing voice of reason and gave me the facts with care and consideration. She let me know that everything was going to be okay and that there was a mistake made on the other doctors part. In this situation I would have typically left to find a new office but because of Dr. Cotwright I decided to stay with the person that gained my trust. I would and have highly recommend Dr. Cotwright to my friends and family. She is a great doctor and person.
5.0 Rating
June 1st, 2012
Best OB-GYN
I Love Love Dr. Cotwright. She is extremely understanding, caring bright and polite. She is the best there is She will call you to follow up and she explains very thorley. If you need to speak she is a phone call away with no problems. She is just over all great. I cant express how wonderful she is.
5.0 Rating
May 5th, 2012
christian doctor
5.0 Rating
November 21st, 2011
BEST OVERALL EXPERIENCE! WONDERFUL DOCTOR!!!
DR. COTWRIGHT IS THE BEST DOCTOR I COULD HAVE HOPED FOR . THROUGHOUT MY ENTIRE PREGNANCY WAS THOROUGH AND SUPPORTIVE, SKILLFUL AND HAS AN AMAZING BEDSIDE MANNER. I DELIVERED A HEALTHY BABY BOY THANKS TO HER PROMPT SKILLS IN A DELICATE DELIVERY AND I COULDN'T BE MORE THANKFUL OR HAPPY TO HAVE HAD HER THERE AS MY DOCTOR. SHE WILL CONTINUALLY AND CONSISTENTLY BE ATTENTIVE TO ALL NEEDS DURING PREGNANCY AND I WOULD RECOMMEND HER TO ANYONE AS THE BEST DOCTOR POSSIBLE! LOVE, LOVE, LOVE DR. COTWRIGHT!!!!
1.0 Rating
November 15th, 2010
HORRIBLE HEARTLESS Doctor!
I've had a horrible experience with Dr. Cotwright! She will just talk, talk, talk, like a sales person! Even when I finally asked a personal que ...
1.0 Rating
August 9th, 2010
Stay as far away as you can!
I had a traumatic first birth experience due to Dr. Cotwright. She arrived at the hospital 2 hours before delivery (after waiting an hour for her), in ...
2.0 Rating
March 4th, 2017
Nearby Doctors

Dr. Antonia Cotwright is similar to the following 3 Doctors near Los Angeles, CA.