Rate Now
Share Your Experience
Have you seen Dr. Apoorva Vashi?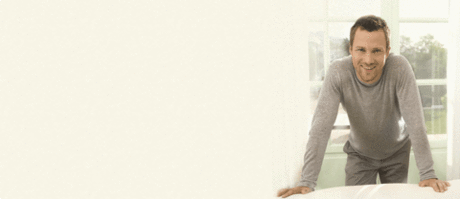 Erectile Dysfunction
Get the facts about erectile dysfunction (ED), including the conditions and medications that can cause it.
Quality Rating
Highly Satisfied
49 Ratings with 31 Comments
5.0 Rating
January 30th, 2017
Great Surgeon
Dr. Vashi preformed a prostatectomy via Devinci robotic surgery. Coming up on my 2 year check up. My PSA has remained -0-..which indicates that my cancer is no longer there with the prostrate removed. Great bedside, listens and answers questions. Very short recovery time.. Best way to have the sugery. Would recommend to any family member..
5.0 Rating
September 9th, 2016
BPH surgery
5.0 Rating
August 23rd, 2016
Prostate surgery
I am a 55 yr old male that was diagnosed with prostate cancer on Aug. of 2015. Dr. Vashi, explained to me my options & was extremely professional! I had surgery to remove my prostate 2 weeks later. My procedure went smoothly and it was not as painful as I anticipated.The timeline that Dr. Vashi gave me for recovery was right on the money! Now I am cancer free and 95% full recovery! Thank you Dr. Vashi!
5.0 Rating
August 17th, 2016
Best for prostate cancer
5.0 Rating
July 26th, 2016
Prostectomy
5.0 Rating
May 27th, 2016
I was diagnosed with prostate cancer 3 years ago. After doing thorough research on what my best options were, I chose robotic surgery. I chose Dr. Vashi to do the surgery because of his excellent reputation and extensive experience with robotic surgery. The surgery and recovery went very well. Robotic surgery minimal incisions as a result the recovery is much easier and faster than open surgery. Dr. Vashi is the most professional and skilled doctors I have seen in my 72 years.
5.0 Rating
December 15th, 2015
Outstanding surgeon and caring physician
Dr Vashi is a very professional and caring physician. He has excellent communication skills and went into detail on my condition/problem, options for treatment, etc. He assured that I became well informed and he definitely helped me in making a treatment decision. I chose surgery as my treatment choice and his follow up monitoring and communication was outstanding. I judged his technical skills as excellent by the procedure's success and fast recovery I experienced. As a retired Hospital CEO I've had a professional life of working with and assessing physicians, and I can state that Dr Vashi is among the best in quality, technical skills, and character.
5.0 Rating
May 28th, 2015
Green Light laser treatment for prostate
I am 69 and had postponed prostate surgery, waiting for a better procedure. Turp was out. Physical symptoms required action. Dr. Vashi, with McIver, and I decided green laser vaporization was right for me. Had it in early May 2015. Used Pace center at Baptist, Jacksonville. I found I had wasted time waiting for a better method. Green Light Laser was the better procedure. Good followup, Recovery fast. Symptoms gone. Very Happy.
2.3 Rating
November 24th, 2014
Don't bother me
I have been coming to this clinic for over twenty years to Dr Dalton who passed away suddenly a couple of years ago. I have since been assigned to Dr Vashi and fortunately and unfortunately my experience does not mirror other reviewers. I have suffered with an enlarged prostate for a number of years but fortunately my numbers have been good and the prostate has been smooth. I have been doing the psa test and going to see the Dr once a year for a review and digital exam.. On my most recent yearly appointment Dr Vashi came into the office and told me that my numbers were so low I no longer need to do a psa test and to just come see him once a year He did not review my numbers on the psa test and did not do a digital exam. I felt like he was very dismissive of me as he was in and out of the office in less than two minutes. While I am very pleased that my numbers are very low, I am not comfortable with the recommendation of never doing a psa test again and while its not something to look forward to I think a yearly appointment with a urologist should at a minimum consist of a digital exam. I will probably seek another urologist I feel more comfortable with. My friends have suggested that at my age of 76 the new healthcare law deems it not expedient to do future testing of me from a financial standpoint. Makes me wonder if they are right.
5.0 Rating
October 30th, 2014
robotic prostate surgery
Traveled from Daytona for prostate removal with Dr Vashi after extensive research and visits to Orlando and Mayo Clinic. He saw me for 1 month after surgery then released me to my local urologist. He has followed up twice since by phone. My results are much better than my other physician friends. I never told him I was a physician and he treated me with the utmost respect
5.0 Rating
September 12th, 2014
I was referred to the McIver Clinic about a year and a half ago due to an elevated PSA level, and have been seeing Dr. Vashi for monitoring each six months since then. He has made the process as pleasant as it could possibly be, and has been very generous in taking the time to answer questions so that I feel fully informed. I would be very confident in Dr. Vashi's skills if a procedure is required in the future, and would not hesitate to recommend him to others.
5.0 Rating
April 7th, 2014
Review of Dr. Apoorva Vashi of McIver Clinic