Rate Now
Share Your Experience
Have you seen Dr. April Ulmer?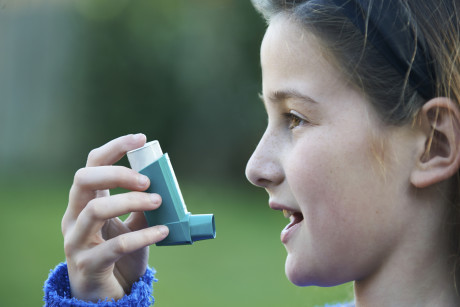 Childhood Asthma
Get the facts about childhood asthma, including the causes, symptoms and complications related to this condition.
31 Ratings with 4 Comments
1.0 Rating
July 25th, 2013
I am totally disappointed with the care that Dr.Ulmer has provided my son, she has guessed at her diagnosis' of him based on his complexion. Claiming that he looked like he had celiac diesase and put him on the gluten free diet while we waited on the test result. Which he didn't have, told us that he thought he had another condition when he already had a test that ruled it out because she didn't bother to review his medical test. It took his other doctor requesting his test to rule it out. I am currently looking for another GI specialist for him because after two years of expensive tests and drugs we still are only told he has reflux. And to check back with her nurse practioner.
1.0 Rating
October 15th, 2012
My son had an egd done by this doctor. From the time we set up the appt to have the surgery done until the day of the actual surgery as well as after the surgery we were told it would be 7-10 days on results from biopsies. I was told by more than one person 7-10 days. Here we are 18 days after the surgery and I've been told nothing. All the nurse keeps telling me is that they haven't gotten everything back yet and she will call when they do. Don't tell someone 7-10 days if sometimes that may not be the case. I understand things happen and everything doesn't always go as planned but they shouldn't all say 7-10 days indefinitely if sometimes that isnt the case.
1.0 Rating
July 19th, 2012
Find someone else.
She was supposed to recheck my 9 month old in 3-4 weeks for possible colitis. They called to reschedule for after another 6 weeks! She obviously did not care about him. He had even been in the ER the night before and they still would not move his appointment forward. I could not even get them to answer questions. After the initial visit a nurse practitioner is relied on for treatment and advice. I do not recommend this doctor or practice.
5.0 Rating
February 2nd, 2010
D. Dennis
5.0 Rating
August 15th, 2017
5.0 Rating
August 15th, 2017
5.0 Rating
August 6th, 2017
5.0 Rating
April 24th, 2017
5.0 Rating
November 15th, 2016
5.0 Rating
November 12th, 2016
5.0 Rating
July 13th, 2016