Rate Now
Share Your Experience
Have you seen Dr. Aqeel Khan?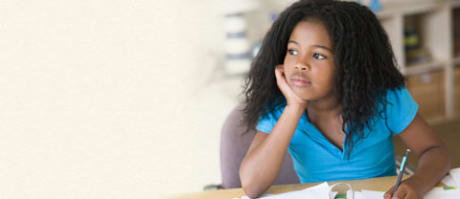 ADHD
Attention Deficit Hyperactivity Disorder (ADHD), including the different types and who gets them.
38 Ratings with 11 Comments
5.0 Rating
October 4th, 2016
One of the Best!
1.0 Rating
September 23rd, 2016
I had the worst experience dealing with this doctor. His bedside manners are terrible. He talked to me on the initial visit for 10 minutes and the next day he asked me a few questions in the hallway of the hospital. He never contacted my family and when they tried to contact him he did not return the phone call for one entire day. At the end of my stay the diagnosis was 'NOT ON FILE'. The first night he saw me 4 hours after I was admitted and the next day he saw me in passing at around 11 PM. The next time I talked with him before discharge for another 10 minutes. Never the less here are the changes: psychiatric diagnostic eval - $387.00 hospital care/day 25 minutes - $139.00 hospital care/day 35 minutes - $198.00 and hospital discharge >30minutes - 245.00. PLEASE READ THIS REVIEW AND THINK HARD BEFORE MAKING AN APPOINTMENT
1.0 Rating
April 21st, 2015
1.0 Rating
February 3rd, 2015
Rude
I took my daughter to see him and he is very disrespectful. He does listen to the problems and he repeats the same question twice. He gives his opinion instead of doing his job as a doctor. He told my daughter she is wasting her time in learning a new language what kind of doctor does that especially a Psychiatric one. Were here to get help not make things worse. Even if you have to travel extra miles to see another doctor go for it. This is one doctor I will never recommended not even to my worse friends.
2.3 Rating
August 18th, 2014
1.0 Rating
April 1st, 2013
Cattle call...
Hi (looks down, stares at file for 2 seconds) "name". Shuts door. How are you doing? (stares at file, yet still asks, "What are you taking?") How are you feeling? Do you feel like hurting yourself or others? Do you want to stay on the same medication? Scribble script. Buh bye. 4 1/2 minutes later. See you next month. Formulate your own opinion. Fine for me, but, I can see how the lack of attentiveness and basic relationship building can be very off-putting. No, the Dr. is not there to be your friend, but it's clear most patients only equate to a manila file every month for 5 minutes.
2.3 Rating
February 9th, 2013
he don't listen to your problems (as a real psychiatrist should), he wants u in and out and your $
1.0 Rating
November 19th, 2012
Do NOT get treatment by him! Terrible!
I am a current patient of Dr. Khan's, so I can give you a firsthand opinion. Personally I think these reviews praising Khan are him, or someone close to him trying to deceive patients into thinking hes professional and and a good doctor. He is only in the Naperville office one day a week. When talking to him he will ask you the same textbook questions every visit and will not delve into a problem and try to help you resolve it. When asking him questions, his reactions always are know-it-all ones and rude ones, and also he is very hard to understand. Unfortunately he is the only Suboxone doctor by my residence so he will have to cut it for now..Please do not waste your time and money with him, he does NOT deserve to be a doctor!! The only good part of this office is the receptionist, she is a very kind, well educated woman. Please look for a different doctor!!
5.0 Rating
April 19th, 2012
Best Psychiatrist in Illinois, Never met my Primary but gave exact dignosis
1.0 Rating
September 6th, 2011
5.0 Rating
December 7th, 2009
Best psychiatrist encountered in 30 yrs.
This man is an outstanding person, caring and deep, but more importantly Dr/ Khan is ahighly competent psychiatrist, caring for the individual, and also for how their other family members impact his wellness. He knows is medicine. Believe me. After living oversedated for over ten years,unable to think,understand anything oreven respond to life as it happened, this gentle doctor carefully tested my healthconditions and then came up with a brilliant solution to my medical dilema.And now I am my complete self again able to give and receive, love and give again.Thank you Dr. Khan. You are amazing.