Rate Now
Share Your Experience
Have you seen Dr. Archana Wagle?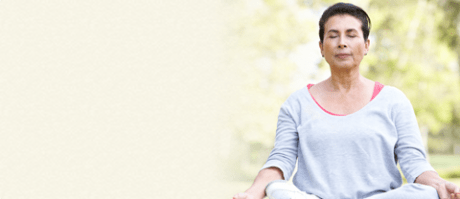 COPD
Get the facts about chronic obstructive pulmonary disease (COPD), including symptoms and complications.
29 Ratings with 10 Comments
1.0 Rating
October 19th, 2016
Avoid this Dr like the plague
1.0 Rating
August 1st, 2016
Dr Wagle does not care about you or your pain. I had called three times to speak to a nurse because I had an allergic reaction to a procedure that she did. The office never called me back and then I got yelled at by the office because I had yo go to the ER. I had an appointment at 7:30 am and the doctor did not show up until after 10 am.
5.0 Rating
July 8th, 2016
Plans Analyst
I injured my back while on active duty in the Army in 1990. Over the years I've seen so many doctors I cannot count them. Dr. Wagle was the FIRST Doctor to help me; explain my problem in detail and treat me, to improve my daily quality of life. I will never use another Doctor as long as she remains in the QCA.
5.0 Rating
October 24th, 2015
1.0 Rating
February 17th, 2015
1.0 Rating
August 29th, 2014
I transferred to this doctor when my other one retired. I had a great life, before Dr. Wagle took over my pain management. I could go to my kids activities, walk my dog and swim, as long as I listened to my body and didn't push myself too hard. At my first appointment she starts bad mouthing my old doc..."She doesn't know what she is doing, She's never had pain management training, She has you on a lethal dose of narcotics." Well, I wasn't dead yet, and I had a pretty good life because my pain was under control! It's now 18 months later and I am bed ridden, because Dr. Wagle has decreased my meds to one-fifth of what I had been taking. She wants to do epidural spinal injections, but I won't let her. I had been told by another specialist that ESIs won't help me, besides the fact that the companies that make ESIs contraindicate its use near neural tissue. In layman's terms, they instruct practitioners NOT to inject them near nerve tissue. Where is she injecting them? Next to the spinal nerves that control everything your body does. This procedure is a big money maker for doctors, they repeat it every few months, and it is quick to do. Eventually, the nerves where it has been injected are surrounded and trapped by scar tissue and the pain becomes unbearable. The last few times I've seen her, I have been in tears because I'm in so much pain and I have waited over an hour to see her. No one should suffer with chronic pain in this day and age...it's 2014 for crying out loud!!! All I want, is to be able to enjoy life. I am now in misery every single day, because of Dr. Wagle.
1.0 Rating
September 18th, 2013
look elsewhere
OMG, It started while I was waiting in the lobby to be called back. The receptionist was ranting and raving about a patient who transferred care elsewhere. Major HIPPA violation- I knew her name, insurance & where she was transferring care to from the receptionist's rants. Four people cycled in & out just to check me in. I waited two hours to see the doctor for 5 minutes. There was no exam, which they are billing my insurance large amounts of money for. They made assumptions without an exam & are in such a mindset that everyone is seeking narcotics that I gave up trying to talk after a few minutes & just wanted to cut my losses & get out of there. They talk bad about patients as soon as they leave. Stay far away from this place!
1.0 Rating
August 20th, 2013
Beware!
Beware. This physician doesn't know her limits. Prescribes narcotics too easily.
5.0 Rating
July 12th, 2013
satisfied patient
Dr.Wagle is an excellent pain relief provided. I have lower lumbar pain & sciatic nerve pain. I went to 3 other Dr.'s before I was referred to Dr Wagle. Those other Dr.'s didn't do a thing to control my pain. Dr.Wagle knows right where to give me spinal injections. I have referred other patients to her as well.
1.0 Rating
February 19th, 2013
Nothing like being under the knife and finding out after the fact that your anesthesiologist (Dr. Wagle) is not a preferred provider. We have excellent insurance and it really sucks that we have to pay the non-preferred provider overcharges, and that it could not be resolved with the doctor. Beware!