Rate Now
Share Your Experience
Have you seen Dr. Archer Tullidge?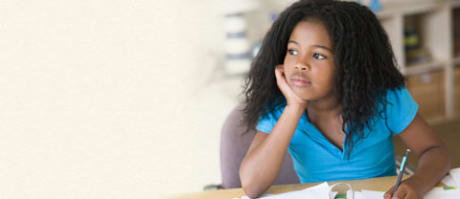 ADHD
Attention Deficit Hyperactivity Disorder (ADHD), including the different types and who gets them.
49 Ratings with 15 Comments
5.0 Rating
November 22nd, 2016
5.0 Rating
January 23rd, 2016
5.0 Rating
May 19th, 2015
Patient
3.7 Rating
May 10th, 2013
satisfied
1.0 Rating
August 21st, 2012
He needs help
His office is extremely dirty. His 3 dogs stilnk All office smells urine. The restroom is disgusting. A normal person can't use this restroom. Shame on him. A doctor should be clean a little bit. I would be embrassed if I had an office or house like his. During the session , his dogs were touching me and he was padding his dogs. He is not professional at all. I don't understand how he is allowed to practice with this dogs and stinky office. The smell is so strong, when I left the office, I was so thankful. His secretary never returns the phone calls. When I asked, she lies that she left a message. I think he has some patients because he over prescribe medicine everyone. Is he a really doctor?
1.0 Rating
April 26th, 2012
Something is wrong
I had a very good first couple of visits, Dr Tullidge identified some physical issues on top of my ADHD. Unfortunately, he no longer has the ability to write prescriptions. I have made two long trips to leave empty handed. The receptionist doesn't return phone call, nor answer the phone, same with the doctor. He should have his office shut down at this point. Ps. The office smells to high heaven of dog urine!
3.7 Rating
April 23rd, 2012
Meds please!
I've been a patient of Dr. Tullidge's for 2 years and have had no problems...until NOW! I have not been able to get my prescription written because he is supposedly still waiting on the state to send him his prescription pads. The secretary doesn't offer an explanation other than "It's just taking a really long time." Yeah, a really long time. About 60 days!! I need my medication to make, not only my life easier, but the lives of those around me as well. I don't understand why he can't call in the script or refer me to another doctor and consult with him/her to give me a script. This is rediculous.
1.0 Rating
April 22nd, 2012
concerned
1.0 Rating
March 22nd, 2012
Lack of Professionalism
Dr. Tullidge ran out of his prescription pads 2 weeks ago. I went to refill my prescription and was put on a waiting list. The first time that I went to get the prescription his secretary told me she hoped his pads would come in the same week (Wednesday she ordered them) the next dat she told me this. I called again Thursday and Friday and no one was at the office. Even drove by to go in and check. I called the following week and it took 23 repeated calls for the secretary to answer. She told me that they are still waiting on his pads. Week 3 still no phone call from the secretary and no prescription pads that have come in. If you are in need of major medication- I would recommend another DR. Obviously he is not professional enough to order his prescription pads ahead of time. His secretary is also unlikely to answer the phone. Also- if you are allergic to dogs, he has 2 pugs that run and jump on you and sit in on every appointment. This also makes his office smell terrible. I would find another RELIABLE DOCTOR.
1.0 Rating
December 31st, 2011
1.0 Rating
August 19th, 2010
Better suited to a field without human contact
Got an appt fairly quickly & was a relatively normal first visit for one of his "specialties". He didn't seem callous or too uncaring, however, my second appt I arrived at the door only to find the door already locked, looked over only to see the receptionist pulling out in her car followed by "Dr" Tullidge pulling out in his car. The receptionist rolled her window down, asked if I needed something, when I told her I was there for an appt (now 2 minutes past appt time) she informed me the "Dr" was already leaving for lunch and that I would need to reschedule my appt (that I was on time for). After my husband took off work to watch our daughter, over 45min drive there, & on time, the "Dr" wouldn't even look out his car window and acknowledge me or the situation. This so called Dr lacks the compassion, care and professionalism, a doctor should have. It is necessary in his field to atleast appear concerned with a patient who is paying him for care. Perhaps he is better suited to a field where he is not in contact with people. (On a side note, if you are not a dog person do not go to him, his entire office smells like urine and the dogs sat in on the appt)