Rate Now
Share Your Experience
Have you seen Dr. Archimedes Ramirez?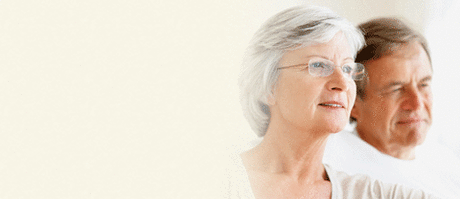 Alzheimer's Disease
Get the facts about Alzheimer's Disease, including the symptoms and stages.
Quality Rating
Highly Satisfied
13 Ratings with 10 Comments
5.0 Rating
November 4th, 2016
Life Saver
Dr. Ramirez told me for 6 months, while I was in absolute agony with a blown disc, I was wasting time by trying nerve blocking, anti-inflammatories, chiropractic, manipulation and other methods. He told me from the beginning that I needed surgery, but I didn't want to go there. Well, he was right. He scheduled a last minute surgery for me and told me to get in and get it done. He was totally right! I walked in and 24 hours later walked out! I flew to Hawaii and got married just days later. Dr. R, you were the answer to my problem. Thank you!
1.0 Rating
November 20th, 2015
5.0 Rating
December 22nd, 2014
5.0 Rating
October 19th, 2014
Exceptional counsel
1.0 Rating
December 13th, 2013
Pt abandonment
I saw dr Ramirez two or three times for a devasting lift injury that was supposedly covered on workers comp ( I never receveid financial compensation for being permanently taken out of the workforce at age 30). Dr Ramirez didn't recommend back sx in 1994 ( I ended up having back sx in 2010, all the while being supported by my mother being denied ssi 4 times). I feel there was no follow through with dr Ramirez to solve the problem and get rightfully compensated financially, with assurred medical benifits ( the comp carrier now refuses to pay for more needed back sx). I feel dr Ramirez hi status, actually hindered my getting care, because he did not recommend back sx when I saw him even though I was completely disabled. His reputation and expertise, I have no reason to doubt and actually know people who have had great sx with him. I however, was left in the lurch with his tx and high power legal reports to a comp carrier and was screwed by the comp process, not getting benifits that were rightfully mine. I feel dr Ramirez should have had more of an advocacy duty, especially given the outcome of seeing dr Ramirez completely disabled. His legal reports somehow failed to get me comp benifits and medical care, other people get. I did not make an apt with dr Ramirez expecting to be left in the lurch medically ( no game plan for tx) and financially by the comp carrier involved. I would advise people, never to see an md on a legal visit basis ( where a md writes a report for an attorney). Most people expect an md to be a fiduciary and are shocked when that doesn't turn out to be the case.
5.0 Rating
November 16th, 2012
Won't break ranks
I saw dr. R twice or three times in the nineties for back sx consult. He has a formidable reputation that's well deserved. I, also know someone who had a horrible head injury after a mortar cycle accident who dr. R saved. And by his reputation alone, if he reccomeded back sx for me when I saw him, I would have gotten on the table. Now I'm having problems getting pain meds for pain control (which so far, no md will remedy). Have I missed something, and currently controlling pain is politically incorrect?? Anyone else having this problem? Ouch!
5.0 Rating
October 24th, 2012
Dr Ramirez is a good diagnostician. I was being bounced around by my health plan, given pain medication for my neck and back pain, not getting better and getting bad side effects from the new nerve pain meds. I could not sleep at night because I could not find a position to avoid pain. Dr Ramirez saw me, consulted with me and gave me a three step procedure to follow. Unfortunately, the pain doctor assigned by my health plan wanted to do things his way and ignored Dr Ramirez' plan. I was given painful shots that did not work. I finally found a doctor who agreed with Dr Ramirez and my neck and back pain are much improved. I can finally sleep and I am waiting for a pain block to my lower spine while doing physical therapy. I am off nerve pain meds which made me very ill and have gotten my life back. Dr Ramirez was caring and really listened to what I had to say. I give him the highest rating possible. He is the best.
5.0 Rating
March 21st, 2012
Talented and Concerned
He saved my son's neck, literally. After a bad windsurfing accident where my son flew into the air and came down on his neck, Dr. Ramirez got him in, got the MRIs and figured a conservative treatment to return him to new. He walks on water in my book. Plus, the hospital he works in was a great place, Queen of the Valley, competent and caring staff all around.
5.0 Rating
December 19th, 2011
Discovered bacteria in my brain
5.0 Rating
January 4th, 2011
5.0 Rating
August 11th, 2017
5.0 Rating
June 16th, 2014