Rate Now
Share Your Experience
Have you seen Dr. Ari Kaz?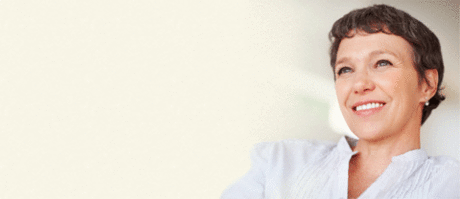 Fibromyalgia
Get the facts about fibromyalgia, including the symptoms and conditions that may be related to it.
Quality Rating
Highly Satisfied
31 Ratings with 19 Comments
5.0 Rating
November 23rd, 2016
5.0 Rating
August 14th, 2016
Thank you Dr. Kaz!
I had severe pain in my left foot when walking from Morton's neuroma and a bunion. I was seeking treatment from a podiatrist that only masked the pain. I was then referred to Dr. Kaz and scheduled an appointment. I immediately knew that I made the right decision after he evaluated my foot and discussed my options in detail with me. It has been 4 months since my surgery and I am able to walk to/from work everyday and up to 8 miles on weekends pain free. I am so grateful and happy!
5.0 Rating
April 20th, 2016
5.0 Rating
January 13th, 2016
nice job, Dr. Kaz!
I had a triple ankle fracture while skiing in Colorado. The local emergency center stabilized me just so I can get back to Chicago. That was on Friday. Dr. Kaz, who came strongly recommended, was able to see me as early as Monday. After doing an X-ray, he scheduled the surgery for Tuesday at Swedish Covenant hospital. The surgery went well - so well, in fact, that I often forget what my ankle has been through. It's been over two years and my ankle is doing great. Thank you, Dr. Kaz!
5.0 Rating
October 1st, 2015
5.0 Rating
June 4th, 2015
The Best!!!
5.0 Rating
March 5th, 2015
A doctor who tells it like it is...and was always right!
Have you ever had a doctor tell you he'd take great care of you? Dr. Kaz is the first doctor who ever said that to me...and he did what he said he would do! My ankle was dislocated and shattered after a fall, and I had broken bones in both feet. He told me how long it would take to heal, phase by phase, when it would hurt and how much, what I could expect and should or should not do...and he was right on target every time. He is a talented surgeon and a very straight shooter. Plus he emails promptly when you heave a question! Go to him...even if you can't run there!
5.0 Rating
January 9th, 2015
Dr. Kaz was a rockstar
Dr. Kaz performed surgery on my right foot to remove a horrible bone spur. Before meeting Dr. Kaz, I spent months trying to find a doctor to help my foot problems but none of them inspired confidence and spent the time and care with me. The experience in working with the doctor from my first appointment and diagnosis to the surgery and follow up was excellent. And the results of the surgery have been fantastic so far.
5.0 Rating
October 23rd, 2013
Due entirely to Dr. Ari Kaz's skill as a surgeon, I am making a full recovery from my achilles rupture. Not only did he fit me into his schedule immediately, but also he took the time to make very clear what I could expect both during and after the procedure. His bedside manner is excellent, and he made himself personally available to promptly answer my questions at any time post surgery. Lastly, he continues to monitor my progress with my physical therapist months after my procedure. I had an outstanding experience and couldn't recommend Dr. Kaz more!!
5.0 Rating
June 26th, 2013
Food service
Dr Ari Kaz was referred to me by my attorney due to a work related injury. I had been seen by another Orthopaedic Surgeon a week before meeting Dr Kaz, and let me tell you the first doctor was HORRIBLE! so of course my first encounter with Dr Kaz was guards up ready to fight! But that wasn't the case, when he walked into the room I was greeted with a warm smile and a hand shake. That alone made me feel better. He covers all the bases , gives excellent and compassionate care and treated me with dignity and addressed all my concerns. He is genorus with his time and made me feel valuable and that my needs were important. I can't thank him enough for his time, attention and follow up.
5.0 Rating
May 29th, 2013
5.0 Rating
May 2nd, 2013
I got a diagnostic ankle injection three weeks ago from Dr Kaz. Surprisingly, it really did not hurt. Dr Kaz took his time and found the correct anatomical placement. Prior to the injection he explained himself very well. He knew I was anxious and tried to put me at ease. He is a very good doctor. Oh, and I cannot forget Dr Kaz's assistant Fred. Fred, giggled and smiled and also made me feel at ease. Fred, has a great smile and he is a very sweet man. Overall, the whole staff are very helpful. Amanda and Angie are great at what they do also. Good place to go.