Rate Now
Share Your Experience
Have you seen Dr. Ariana Smith?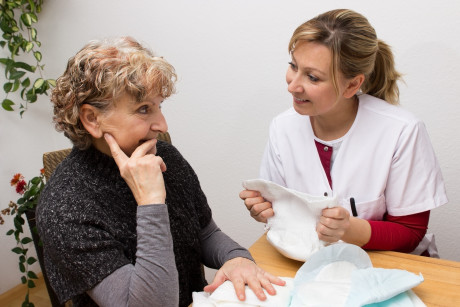 Urinary Incontinence
Learn about the symptoms and causes of urinary incontinence or urge incontinence.
37 Ratings with 13 Comments
2.0 Rating
January 2nd, 2017
As a physician I was appalled by her lack of empathy towards my wife's issues. She communicates poorly,demonstrated no empathy. We had no protocol at discharge which led to a complicated cascade of issues that could have been avoided with a more caring physician !!
3.0 Rating
June 2nd, 2016
5.0 Rating
October 13th, 2015
She is very direct and to the point, knows what to do
My experience was good with here even know it was not her area of expertise. Have seen 3 doctors including Dr. Smith. Both others could do nothing and misdiagnosed. Dr. Smith got things right from the start. I have to give her credit, she out did a doctor 30 years older then her and went to best school in the country. And Penns technology made my surgery 10 time easier. So I do recommend her even if your a guy, because she knows you stuff.
1.0 Rating
September 9th, 2015
Horrible Experience
5.0 Rating
March 5th, 2015
Intelligent Doc, great for women's concerns
I can not recommended Dr. Smith enough. And I have a difficult time believing the negative reviews below are legitimate. She was kind, caring and very thoughtful. She is highly intelligent and takes time to thoroughly consider a patients entire medical history. After being misdiagnosed by a different urologist who told me I would spend my entire life on antibiotics, I traveled to Penn to seek the opinion of the best doctors in urology. I was not disappointed. Dr. Smith, explained the overuse of antibiotics is part of my problem and provided a more reasonable solution. If you are a female seeking help from a urologist, I highly recommend Dr. Smith
1.0 Rating
October 14th, 2014
If You're Looking For A Bad Doctor.....
5.0 Rating
March 31st, 2014
Great Experience
Dr. Smith and her nurse Mary provided excellent care and made me feel at ease.
1.0 Rating
November 4th, 2013
Disdainful doc
Dr. Smith treated me with a disdainful attitude on the three occasions when I had the displeasure of seeing her. She feels threatened by anyone that has knowledge of their condition and will discount anything that you have to say. Had a diagnostic procedure that was not explained, no anti-biotic given and I developed infection and other complications. Has a very narrow area of focus and expertise. I was concurrently having some pelvic pain (one of her advertised areas of expertise) and yet she said "that is not my area of concern or expertise."
1.0 Rating
September 26th, 2013
She is obviously an intelligent woman but she is not caring. When I went for my appointment, a diagnostic surgical procedure was scheduled, but the scheduling agent explained to me the procedure, not a trained medical person. No one explained to me that there would be multiple X-rays involved until I spoke to the scheduling person. Dr. Smith was rude to me and really brushed off my concerns. Her nurse practitioner was the only person who really validated why my health concerns were important because of my family history.
5.0 Rating
August 8th, 2012
1.0 Rating
July 27th, 2012
BIG QUESTION
After reading Dr Smith HUP bio I called to schedule an appomitment.I was told she only sees female patients.I told her staff that her bio says she does have male patients.Male patients have rated her very positive.Dr Smith needs to address this with her staff.I would like to get an apponitment when this is cleared up.
1.0 Rating
April 19th, 2011