Rate Now
Share Your Experience
Have you seen Dr. Arif Rafi?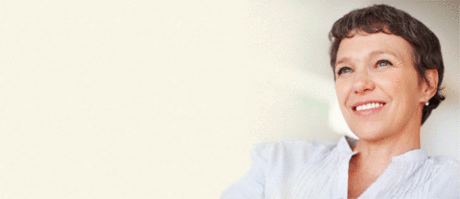 Fibromyalgia
Get the facts about fibromyalgia, including the symptoms and conditions that may be related to it.
24 Ratings with 8 Comments
5.0 Rating
September 11th, 2016
Why persons write Bad reviews
1.0 Rating
July 1st, 2016
WORST DOCTOR EVER!!
Decided to try this doctor...I should have never bothered. He flat out said he don't believe in fibromyalgia and that my degenerative disk disease "isn't that bad" and then had to sit and listen to all his medical conditions and then his father's!! I looked at him and said "We are here to talk about ME NOT YOU!" I wondered about the very tiny waiting room and why there wasn't people there! He could care less about the patient!! If you truly need a pain management clinic...DO NOT go to this one!! The 4 stars I gave for ease of appointment and promptness was because there were no patients!!
1.0 Rating
February 26th, 2016
Made me worse
Dr. Rafi is the worst pain dr I've ever seen! He wouldn't treat me unless I got injections so even though I've had no success or made worse by them in the past I figured it's been years I'll try it, anything to be outta pain! Well I am now in more pain than I've ever been in my life and severe pain in my hip and I've never had hip pain, to the point of crying almost daily, can't sleep for 1 to 2 days at a time and pain so bad my blood pressure is up to 188/116 when my pain level is at the max. All he does is lecture u about how he doesn't need pain meds and how u need to learn to cope and deal with ur pain, talks about the surgeries he's had and he never took pain meds and he pushed thru the pain!! I went in today and he says since I'm not having any relief with the injections I need to seek treatment at a rehab facility and a psychiatrist to deal with my emotions! He doesnt treat people long term or with long acting medication! He gave me my refills, did offer an appt for the next month if needed, but told me I would probably benefit from a different pain dr. Ummm....ur a pain dr that is ur profeession!! So now that he's screwed me up bad, he wants to quit treating me!! STAY AWAY FROM DR. RAFI HE WILL SCREW U UP AND HE DOESN'T LISTEN TO A WORD THE PATIENT SAYS HE TALKS ABOUT HIMSELF THE ENTIRE TIME OR JUST MAKES U OUT TO BE CRAZY CUZ U CAN'T POSSIBLY BE IN PAIN!!!
2.3 Rating
January 22nd, 2015
NOT good but not all bad
Dr.Rafi is all about givingvery expensive injections does not matter if they work or not schedules you for more expensive injections does not matter that you feel worse coming out then going in he works schedule you for more is very expensive injections that is all this doctor is about does not listen you can tell him your pain meds do not work and he continues to give you the same thing refuses to change him because he knows more than you
5.0 Rating
April 22nd, 2014
Very good doctor
I have ben Dr. Rafi for the last few years. He is a very good doctors
5.0 Rating
March 20th, 2014
Fantastic doctor
5.0 Rating
March 3rd, 2013
Surprised!!!
I was shocked reading the reviews on here for Dr. Rafi. I've been seeing him for over a year now and do not experience the problems I see here. Granted, he's not perfect but I don't find him to be a fraud, conceited or ignorant. I have a completely opposite option of him. He is not just about getting a lifetime supply of pain meds. In fact, my last pain doc. had me on a higher dose then Dr. Rafi does. He dropped my mgs by more than half but started giving me injections and sending me to physical therapy. I've never felt better in my life. I do agree the office staff could be nicer and a little more cooperative, but I'm not there to see them. I don't know what happened to the people who wrote those 2 reviews but I highly recommend Dr. Rafi. Even if the doc and the staff was as bad as they say in the reviews (which he isn't at all), I'm not there to make friends anyway. I'm there to get help which I receive which I receive.
5.0 Rating
September 18th, 2017
5.0 Rating
September 18th, 2017
5.0 Rating
January 31st, 2017
Nearby Doctors

Dr. Arif Rafi is similar to the following 3 Doctors near Monongahela, PA.