Rate Now
Share Your Experience
Have you seen Dr. Arkam Rehman?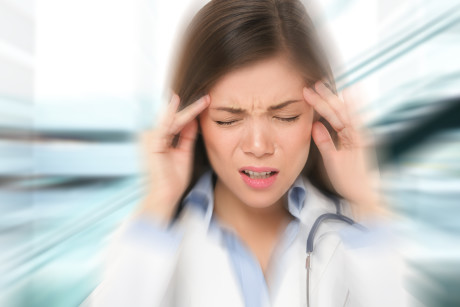 Migraine
Get the facts about migraine headaches, including the different types of migraine and migraine triggers.
31 Ratings with 10 Comments
5.0 Rating
April 9th, 2014
Excellent Doctor
Longest wait was 15 minutes. Explained my problem clearly and defined a course of treatment. Clearly explained the level of expectation and number of treatments. Provided outstanding referral for Physical Therapy. My experience with the staff found them professional and very pleasant. He does not make any claim for providing miracles but very professionally and fully explains every step of suggested treatment and alternatives as appropriate. I only wish the every physician was as capable and professional. He does, however, have to provide care at the discretion of Insurance Companies which can get complicated and elongate to entire care procedure. I strongly recommend Dr. Rehman. He runs a 5 Star program.
5.0 Rating
January 25th, 2013
Been Dr. Rehmans patients for years.
I would just like to say that Dr. Rehman is a great Dr. and he should see his patients more often, I don't agree with the bad reviews, I think he is misrepresented by some of his staff, even though I think a couple of them are fine and been with him a long time, unfortunately you don't get to speak with him or them 8 out 10 visits. I have been treated poorly also by some of his staff, but I want to say that Dr. Rehman has done all he can for me, I suffer everyday but short of surgery I don't want, I will be in pain. If Dr. Rehman knew how some of his patients were treated he would be appalled. Let Him Know. He is not a pill pusher so if thats what your looking for, he is not the Dr. for you.
1.0 Rating
January 17th, 2013
I would not recommend this dr to anyone!!
I started seeing Dr Rehman about a year ago. I was referred to him because I was taking pain killers daily due to my fibromyalgia and chronic migraines. He plan for treatment was to do Radio Frequency but first I had to have an MRI done as well as two rounds of numbing and cortisone (which I have a horrible reaction too, I have told him this, and yet he still continues to inject me with it!). So my first round I brought my MRI disc in to him (per his request) He looked at it and brought it back into the procedure room to show me that my lower spine is curved and my L4 was dried out and slipped. So since then I have had 3 RF's and my medication has been upped due to the pain. He kept telling me these procedures would transform my life! Yea it surely did, for the worst! And to top it all off, last week he denied he ever told me I had a slipped disc and bascially insinuated I was lying! So luckily he has decided to transfer me to a different pain management dr, and I am hoping that my experience is different. But I would strongly advise anyone to keep on looking and steer clear of Dr. Rehman.
1.0 Rating
September 6th, 2012
I would NEVER recomment this Doctor to anyone.
5.0 Rating
May 22nd, 2011
Best pain doc in Florida
5.0 Rating
October 6th, 2010
Excellent Pain Mgt Doctor
Dr. Arkam Rehman is an excellent pain management doctor. He is board certified in not only pain mgt, but in neurology as well. He is very professional and provides a much better diagnositic capability that most doctors. He is not one of these many pain management pill pushers - come to him only if you want a "real" doctor, not a person to provide you with narcotics. He is a top notch professional who made a big difference in my life and the life of my wife. Simply the best.
1.0 Rating
August 9th, 2010
DO NOT GO HERE
1.0 Rating
September 4th, 2009
Good staff, horrible doctor
I've gone to this doctor for a little under a year now. I try to tell him that I'm still in a lot of pain, in spite of taking medication & they have only increased the dose twice. My visits don't coincide with my refills, so I have to call them to get them filled. They hassle me every time because they usually don't do refills over the phone. Sometimes it takes them days to get back to me or to fill the prescription. The doctor has told me the treatment I've had before is not sufficient [which it did help more than his ever did]. The past 3 months he has had to reschedule each of my appointments, & it's created numerous problems with my work. He's not the only one with a busy schedule. One month he didn't even see me after I waited 45 minutes. Needless to say, today was my last visit with him. I wouldn't recommend him to ANYONE.
2.3 Rating
July 10th, 2009
Bad staff, Ok Doctor
2.3 Rating
July 21st, 2008
I didn't realize I was in grade school anymore
4.0 Rating
July 7th, 2017
4.0 Rating
July 7th, 2017
Nearby Doctors

Dr. Arkam Rehman is similar to the following 3 Doctors near Orange Park, FL.