Rate Now
Share Your Experience
Have you seen Dr. Arno Sungarian?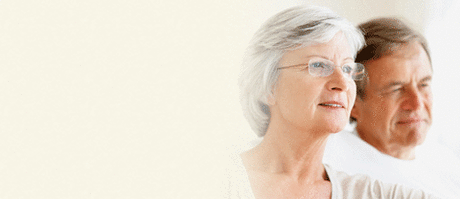 Alzheimer's Disease
Get the facts about Alzheimer's Disease, including the symptoms and stages.
67 Ratings with 34 Comments
1.0 Rating
March 26th, 2015
4.0 Rating
March 10th, 2015
I can only speak about my initial consult for surgery with Dr. S. Others have said he has no compassion. That's not true! He did look at my MRI, He confirmed my Spine & Pain Mngmt specialist's beliefs on what I need to have done. When he told me what surgeries I will be having I started to cry and let me tell you something. He does care, he did take the time to console my feelings and assure me that everything will be alright. It's different to have other good doctors referring you to him and walking in with an MRI to show what you need done. There are far too many people just seeking their next med. fix. If you've done the physical therapy, the steroid injections, and everything else that can be done and it hasn't helped then by all means go see him. If not, I don't blame him for not letting anyone waste his time.
1.0 Rating
January 14th, 2015
I saw this doctor who took no time to examine me, looked at my MRI and said my issues are normal at my age. I can barely walk on most days and have incontinence. I was referred by MY doctor who started surgery is the only key to my recovery and back to a normal life. I was seen in his office in less than 5 minutes with only an answer of "these issues are normal with your age." NO, YOUR WRONG, THEY ARE NOT!!!!!!!! off for a second opinion to a doctor who will take time, show compassion, and realize its not normal for me to live like this!!!!!!
5.0 Rating
May 2nd, 2014
I would trust him with my life.
I have had a laminectomy and left and right ulnar surgeries. Dr. Sungarian has been very informative and truthful about what to expect each surgery. He is one of the few neurologists that I have seen that actually HAS a personality and does not come off as a Godlike surgeon. I would not hesitate to recommend him and I would certainly only trust him to treat me. I also take Morphine and have for many years, he has never indicated to me that I was a drug addict.
3.7 Rating
October 5th, 2013
Excellent care... so far...
Dr. Sungarian's practice is one of the fields of medicine that has seen a large influx in patients exhibiting pain med-seeking behavoir. This country, unfortunately, has had dramatic increase in narcotic abuse. It is for this reason his sensitivity to pain complaints has dropped. He is first and foremost a surgeon. His job is to evaluate, recommend and act on maladies he can correct. Anything outside his parameters will cause him to exhibit disinterest. While this can absolutely be taken as rude, it is not meant to be. As others have said, his bedside manner is lacking. By this I mean he will not empathize with your struggles and does not want nor need to know how the pain affects your daily life. What he needs is to know basic information on where and what hurts. On the day of surgery, this is where you will see Dr. Sungarian shine. He literally looks like he's about to go on vacation. Its apparent he loves to perform surgery but also apparent he won't do so if he believes its not in your best interest. I am going in for a second surgery in about a week. I will post how I feel about my experience after. I suspect I will receive better hospital care this time around (UMASS was horrible, this ones at St. V's). You need to make him hear you if you don't feel like you are getting thru. Be blunt with him and he respects you for it. He does dictate in his office riht in front of you, however not only is this a new surgical trend (rather him do things that are of the times!) But you should understand he is dictating WITH you. Not at you. More in the coming weeks...
1.0 Rating
June 25th, 2013
QUACK
I will never recommend this Dr. to anyone! When i first got into his office he asked me where my pain was and i told him my neck. He then asked what i was doing for the pain and i told him i was on Morphine. Without even opening my chart he told me i was nothing but an addict and there was nothing wrong with me! My PCP found a number of bone spurs in the MRI of my neck which is causing my pain ! He was very rude to my wife and myself! I talked to my PCP later that day and she told me she would never recommend Dr. Sungarian to anyone ever again!
5.0 Rating
April 24th, 2013
CSR
Dr.Arno Sungarian is Awesome. He is the only doctor who was able to figure out what was wrong with me not once but twice!! He is the ONLY back surgeon I will let operate on me. He was able to show me and tell me exactly what was wrong and what my options were. I recommend him to all my friends and family.
3.7 Rating
August 6th, 2012
I found Dr Sagarian to kind and compassionate, this is different from warm and fuzzy. I waited a while for my appt and noticed he spent diffent amounts of time with different patients. He explained everything to me which some stuff I didn't get although when he was dictating it into he his computer I managed to pick up somethings I had missed. I think so far so good with him.
1.0 Rating
May 13th, 2012
1.0 Rating
March 4th, 2012
5.0 Rating
January 23rd, 2012