Rate Now
Share Your Experience
Have you seen Dr. Arnold Delbridge?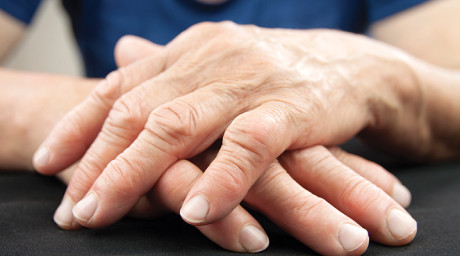 Osteoarthritis
Get the facts about osteoarthritis, including the symptoms and doctors who treat it.
23 Ratings with 10 Comments
5.0 Rating
May 25th, 2016
1.0 Rating
December 30th, 2015
Owner
5.0 Rating
June 6th, 2015
Great experience
I was 20 years old and no other doctors believed my back problems due to my age. My Grandma told me about Dr. Delbridge and he performed an MRI showing two ruptured discs. I followed his advice post surgery and participated in PT, did my stretches, sleep with pillow under knees, and lost weight. Fifteen years later I still do my stretches, get massages, and am still walking, running, and enjoying life!
5.0 Rating
May 31st, 2013
STATE OF IOWA
5.0 Rating
January 23rd, 2013
Great surgeon
Dr Delbridge has a reputation for no bedside manner. Our family has gone to him for years and he has performed numerous surgeries for us. He is an excellent surgeon and appears to be most comfortable in the operating rooms. Over the years we have developed a great relationship. He takes time with us, cares about us, and most importantly provided grat surgical care. We wouldn't want to go to anyone else
5.0 Rating
November 12th, 2012
I owe my hand to this man.
I suffered a gunshot wound to my left hand, entering on the palm side about 1/2 way between the thumb and forefinger. Nerves were torn out, bones shattered and I thought I would be hook shopping very soon. Dr. Delbridge not only put it all back together, but I have 95% use of the hand, all fingers are there and after 10 months, the feeling is coming back! I cannot say enough good about Dr. Delbridge. However, do not go see him if you need to be coddled and are unable to do a little research on your problem by yourself. He is a very busy surgeon and figures adults should be able to be treated like adults. Definitely a country doctor, but man, what a surgeon!
2.3 Rating
July 12th, 2012
Health Care
Is seems the Health care system is at fault. There is a long waiting time to see the Dr. and the nurse have been there forever and are slighly rude and not very considerate. When you get in your apt is very short. Information you requested is forgot. Has to ask to have condition explained. No follow up on possibility of drug addicition. Over all the health care system is about dollars and less focus on the patient. To bad we pay so much for a visit and get so little out of it.
1.0 Rating
February 26th, 2012
Back Surgery
5.0 Rating
September 4th, 2008
Excellent Knee Surgeon
I shattered my knee in a car accident while in college. Dr. Delbridge operated on my knee a couple of times back in 1989 and 1990. At first I was told that I might never be able to walk again due to the extensive damage. However, after a lot of physical therapy and a couple of surgeries I pretty much have full use of my knee. It has been almost 20 years since those surgeries and I'm amazed how he was able to reconstruct my knee. I'm still able to do all sports, etc. He is an amazing surgeon.
1.0 Rating
August 15th, 2017
5.0 Rating
March 12th, 2017