Rate Now
Share Your Experience
Have you seen Dr. Arnold Witte?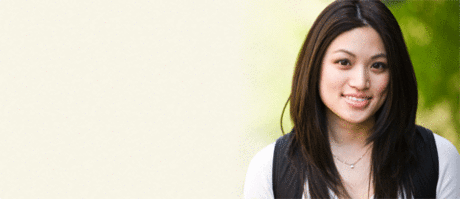 Birth Control
Get the facts about birth control so you can decide which type is right for you.
18 Ratings with 11 Comments
1.0 Rating
March 11th, 2017
His name should not be Dr. Witte. It should be "Dr.Nimwitt". He diagnosed me with MS and treated me with a medication that began with the letter "C". the medication made me very ill with flu like symptoms. By the time I felt better, it was time for another injection. I moved from Lawrenceville, N.J. 15 years ago. When I got to this new location (out of NJ), I saw a neurologist who said I did NOT HAVE MS and never did. When I asked him why didn't Dr. Witte didn't know. His reply was that apparently Dr. Witte did not know how to read MRI's correctly. I went to another neurologist who tested me for MS and she said I did not have it and never did. If you are seing Dr. Witte, I suggest you get another doctor ASAP!
5.0 Rating
August 7th, 2015
I came into Capitol Health ER. My son an EMT, asked for Dr Witte. When I saw Dr Witte afterwards he said I really didn't do anything. I said No but you made the right decisions. I was medevac'd to HUP where I was embolized w/coils. I walked away w/ no deficits except short term memory issues which did resolve. I'd suffered a TBI which resulted in a brain bleed.
4.0 Rating
April 29th, 2015
Good and Helpful Doctor
I was on the downslide in 1988. I visited Dr Witte in May 1988 and he gave me the most thorough exam I ever had in my life. His diagnosis I was suffering from clinical depression and my neurological exam was normal. He put me on a few drugs Xanax and Elavil which I took for 6 months and came off them without incident. I recall one time his instructions were to take a higher dose and it had a bad reaction on me. I informed him and called me back and the problem was resolved. He was beneficial in my recovery. He was also understanding kind and you could communicate with him. He complimented me on my dramatic improvement and I let him know that he was a good portion of it. Thank you Dr Witte and all the best.
1.0 Rating
January 8th, 2015
Warning!
DO NOT EVER trust this doctor to treat any elderly patient. He was called in to evaluate my father when he was hospitalized at Capital Health Hospital for an infection. My father had some mild to moderate cognitive problems and Dr. Witte was called in on a consult by another doctor. Because my father wanted to go home and tried to get up and leave one night, this doctor ordered that my father be given Haldol , a terrible drug which can have potentially deadly consequences for the elderly. No one in the family was told that our father was given this medication. When we asked day after day why our father was not waking up at all, we were lied to. It was not until a family member overheard a nurse talking about giving this terrible drug to our father that we discovered what was happening. The first sentence of the pharmaceutical literature for Haldol issues a warning of increased risk of death for elderly patients. I can attest that if we had not overheard this conversation and demanded that this drug be stopped, our beautiful father would not be with us today. I would not want any other family to go through the nightmare that our family went through fighting to save our father. This doctor should be stripped of his medical license and should not have privileges at any hospital. He couldn't even follow the primary principle of the Hippocratic Oath - First, do no harm. I would not give him any stars, but had to check one to put in this review.
1.0 Rating
April 16th, 2014
unfit doctor
5.0 Rating
October 6th, 2013
5.0 Rating
June 17th, 2011
BEST DOCTOR I HAVE EVER VISITED
DR. WITTE IS A FRIENDLY EASY TO TALK ABOUT YOUR PROBLEMS PERSON. HE LISTENS AND VALUES WHAT YOU HAVE TO SAY. HE ENCOURAGES YO TO ASK QUESTIONS. HE EXPLAINS THE DIFFERENCES BETWEEN VARIOUS COURSES OF TREATMENT AND INVOLVES YOU IN A DISCUSSION TO HELP DECIDE WHICH IS BEST FOR YOUR SITUATION. HE ALWAYS CALLS TO FOLLOW UP TO SEE HOW I AM DOING WHEN WE MAKE CHANGES IN MY TREATMENT. I WOULD NOT HESITATE TO HIGHLY RECOMMEND HIM.
1.0 Rating
March 25th, 2011
No show
2 hrs before appt, office calls to say does not take seizure disorders?? Waited over 1 month for this appt!Not reliable, suspect.
5.0 Rating
November 24th, 2009
Dr. Witte is a caring, informed, punctual doctor. He listens to your issues and discusses possible options for care. Together you determine an approach based on your life situation. He tweaks until both parties are satisfied with the results. I would recommend Dr. Witte to anyone in need of a neurologist.
5.0 Rating
September 3rd, 2009
Leo Jablonski,P.E.
Nearby Doctors

Dr. Arnold Witte is similar to the following 3 Doctors near Lawrence Township, NJ.