Rate Now
Share Your Experience
Have you seen Dr. Arnulfo Carrasco?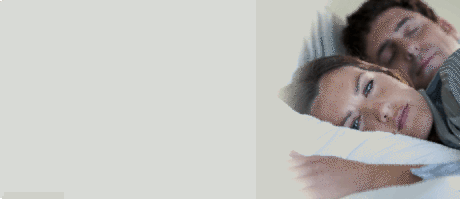 Insomnia
Get the facts about insomnia, including the different types, who gets it, and what causes it.
40 Ratings with 11 Comments
1.0 Rating
September 1st, 2017
December 2007
Upstairs we had a holiday door contest,,,the team that won would get a prize with our Xmas bonus at the party he was throwing for the staff at his club in The Dominion.. That Friday everyone ready,,we had patients pick the winning door,,,no problem,,, Beef Wellington and then some....... When it was bonus time Dr. Arnulfo Carrasco MD pulled out Walmart cards $10.00 each $3.99 fee ...that was our bonus and reward for spending our money on the door contest,,,and this guys bills for medical services as being in 2 places at the same time,,,, And Oh the TV show he hired a crew to start the production at 5k..after a couple of weeks he fired them all gave them $500 kept the work ups,,and started his own production co.HE SUCKS STAFF IS ONLY AS GOOD AS THE DOC.
1.0 Rating
December 10th, 2015
Wolf in Sheeps clothing......
I've watched several of his self made shows and immediately you can see and hear that he has no compassion for the people who are really hurting and need help. He's very condescending to his patients. He claims to specialize in Pain Management but doesn't realize that most people would give anything in the world to be off pain meds and have a "normal" life again. Pain-free and Drug-free. Not all who are on pain meds are addicts! They are dependents. There is a difference Dr. Carrasco! And maybe if you changed your demeanor as well as your attitude and showed a little more human emotion, your current patients, future patients and possibly your past patients would have nice things to say about you and your method of treatment. You should feel blessed to help those that cannot help themselves. Besides, think of all the money you're lining your pockets with.
1.0 Rating
March 3rd, 2015
Fraud
Heres what i know about Dr.Carrasco he makes you do his therapy even tho he knows it wont help and the reason he makes you do it is so he can charge your insurance company and he can make his $ he does not care about his patients he will tell you that the reason you're not getting better is because you're not doing his "therapy" but all it is, is simple streches you can get for free anywhere without having to pay $900+ yeah people this guy charges you no matter what you're deductible is he charges you $900+ for simple streches go to a real doctor not some fraud who's out to steal from the poor
5.0 Rating
October 11th, 2014
1.0 Rating
November 8th, 2013
Hypocrite
1.0 Rating
October 5th, 2013
Rude and no respect
I have never had a Dr. Disrespect me the way he did. He does treat you like a drug addict. He only treats you if you agree to $$$$$ treatment. The 2nd shot in my spine did not work anymore than the 1st & I was not given enough anesthetic & when I told him he did not seem to care. The last visit he wanted to do a 3 rd I said no that I wanted to do something else. He proceeded to scream at me & pound his fist on the desk & tell me nothing makes you happy does it. I did not know I went there to have to entertain him. If you knew my medical history you would know how bad he treated me. There is more, but just find someone else please. If the cameras aren't rolling he behaves badly.
1.0 Rating
May 15th, 2013
Mr "have you seen my t.v. show"...don't go to him!!!
This guy will treat you like a drug addict and is apparently notorious for saying well then what is it you want me to do...I don't prescribe that to people your age. Well no wonder I was able to get a appointment as a new patient for the very next day without a referral...wasted day and unfortinate I can't call my insurance to have them not pay or something like that. His deal was have you seen my t.v. show...he asked me that 4 times!! Quack!!!
2.3 Rating
April 25th, 2013
Rude!
1.0 Rating
May 9th, 2012
Ms. A
The doctor was not at all sympathetic to my pain and anguish. He asked me what I wanted to do at the end of my visit and I said shoot myself. He turned and walked out. In addition, I was made to pay before I saw him. I am self-employed and I have never had to do that before. I was very disappointed.
5.0 Rating
July 2nd, 2010
Nearby Doctors

Dr. Arnulfo Carrasco is similar to the following 3 Doctors near San Antonio, TX.