Rate Now
Share Your Experience
Have you seen Dr. Arthur Balin?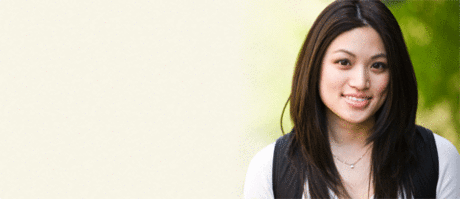 Birth Control
Get the facts about birth control so you can decide which type is right for you.
25 Ratings with 16 Comments
1.0 Rating
July 27th, 2017
Awful
5.0 Rating
April 4th, 2017
good dr. just not considerate of people's time, but i consider him very skilled.
1.0 Rating
February 11th, 2016
You will wait 4-5hrs
Initial apptm I waited 4 hours to be seen. Took 5 hrs for total apptm. Next apptm waited 3 hrs in wait room. Then another 45 min in the Doctor office for 15 min apptm. When I got in the office I could see the previous patients pictures of his head (I assume where he'd had areas looked at). It made me wonder if my pictures (full body -yikes!) were left up for the next patient to see. The nurses/secretaries were very nice & apologetic. Dr. Balin has no personality. Other people in the waiting room said they often wait 3-5hrs for their apptm. I was told he has strange hours. One person in the waiting room said they left the office at 4am after a procedure. Seems like this is somewhat normal.
1.0 Rating
December 7th, 2015
Just Don't Do It - I've never seen anything like this man
Went to Dr. Balin about 5 times one year. EVERY time was left sitting in the waiting room for over 3-4 hours past my appointment time before being seen. EVERY mole was "suspicious" - that part didn't bother me, better safe than sorry. However, when a Dr. comes right out and says "Do you want to use MY GOOD lab, or the questionable lab your insurance covers?" -- My guard goes up immediately. I truly believe he is getting a kick back from his GOOD LAB. Who would say - "No, I'll use the bad lab" when it comes to our health? Rude, no bedside manner, outright demeaning attitude. I would never go to this man again.
1.0 Rating
September 9th, 2013
Unsettling Experience
Like others before me, I found my experience with Dr Balin to be odd: unbearable waits (3-4hrs) before being seen; surgery at strange hours 8p-12a, accurate diagnosis but horrible/excessive scars and overly conservative diagnoses (i.e., a 2nd & 3rd opinion regarding need for follow-up on moles resulted in 2 "no action required" whereas Dr. Balin wanted to remove the moles plus assess 2-3 afterwards). I have since sought care elsewhere.
5.0 Rating
November 5th, 2012
Worth waiting for!!!
3.7 Rating
August 20th, 2012
Waitime
First visit waited 2.5 hours be before seeing Dr Balin.Second visit waited 2 hours before seeing Dr Balin.
1.0 Rating
June 29th, 2012
Absolute Horror
I was told by his very endearing staff to block 4 hours for the visit. I wasn't seen until 4 1/2 hours, when I explained this to the extremely rude Dr. Balin he was silent. He offered no apology, no consideration for the amount of time I had spent waiting. He is a horror of a man and I ended up walking out without an exam because I would not allow his inexcusable self to lay a hand on me!!!
1.0 Rating
April 16th, 2012
Horrible experience!
1.0 Rating
February 24th, 2012
He should be investigated...
I can't believe that Dr. Balin has any return patients. Wait time is outrageous. Waited until 12 midnight for surgery, leaving building at 5 AM!! My scar is horrible but can't afford "elective" plastic surgery. Won't close wound after MOHS on same day like other derm Drs. There is an awesome Derm Dr. in the same complex, go to him.
1.0 Rating
January 13th, 2012
He's a total butcher, and everything he sees is "precancer" and must be removed to the point of needing stitches. He scars up your entire body, rather than refer you to a plastic surgeon. His staff schedules appointments then you sit for 4+ hours waiting to be called. He needs to have his license revoked.
5.0 Rating
January 11th, 2012
Worth the Wait
Dr. Balin is very knowledgeabel about his specialty. He is meticulous and explains everything well and answers all questions. I was very satisfied with the quality of care and will continue to see him for annual check ups. It takes him a while to warm up to.There is usually a long wait for an appt; call ahead.