Rate Now
Share Your Experience
Have you seen Dr. Arthur Matthews Jr?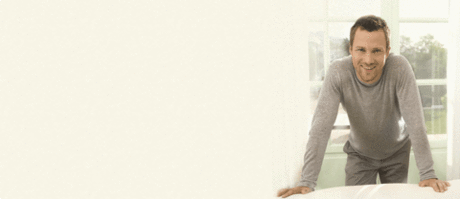 Erectile Dysfunction
Get the facts about erectile dysfunction (ED), including the conditions and medications that can cause it.
21 Ratings with 6 Comments
5.0 Rating
February 17th, 2017
To the point.
1.0 Rating
January 3rd, 2014
worst
1.0 Rating
December 11th, 2013
Bad experience with butcher
1.0 Rating
June 11th, 2013
Dr. Matthews Jr.
I was referred to this physician by biloxi regional ED department. I had never had any contact with this physician prior to meeting him at my first appointment. While his staff was exceptionally friendly and courteous the same can bot be said about the provider himself. He spent exactly 90 seconds examing me and the 10 minutes in his private office trying to explain to me that the blood in my urine, the shap pain in my left and right flank were not caused by the 7mm, 5mm and several other stones in my kidneys but rather by my back. While I do have a preexisting medical condition concerning my back the pain I have been experiencing is much much worse and it is sharp in nature while the back pain that I've had for several years is a dull achy pain and is currently under control by my primary care provider. The next day he performed a scope type of surgery to see where the bleeding was coming from. After the surgery he was no where to be found however my grandmother told me that he said everything was " A ok". A day after the surgery the bleeding stopped but the bleeding continued the very next day after that along with the severe sharp pain in my flank. When I called him over the weekend to discuss my concern with him he very arrogantly stated " well Mr. Garcia your not going to bleed to dealth so just make an appointment with my offive tomorrow. He also stated that he didnt think it was necessary for me to go to the ED. I ignored his ridiculous advise and went to the ED because I was in so much pain. The physician in the ED told me that I was still bleeding very heavily and that he cant understand why my urologist hadn't put in a stent or done a lipo to blast those larger stones which in his opinion is what is causing the bleeding and the severe pain. I would also like to mention that Dr. Matthews never once addressed my nausea or pain. He didn't treat me with any prescriptions because like I said he assumed all the pain I was experiencing was from my back. I would not recommend this physician to any of my friends or family. I am amazed tgat with his 38 years of experience he has such a poor bedside manner. I will also be lodging a complaint with JACHO this week as well as writing a strong worded letter about my experience to the AUA. It's such a shame that physicians treat patients like this in todays modern age. I hope this helps anyone who is lookinhg for insight on Dr. Matthews before scheduling an appointment.
1.0 Rating
September 9th, 2011
1.0 Rating
June 1st, 2009
stay away from this Dr.
5.0 Rating
January 5th, 2017
4.0 Rating
December 22nd, 2016
5.0 Rating
December 22nd, 2016
5.0 Rating
August 23rd, 2016
3.0 Rating
July 25th, 2016
5.0 Rating
June 13th, 2016