Rate Now
Share Your Experience
Have you seen Dr. Arthur Ugel?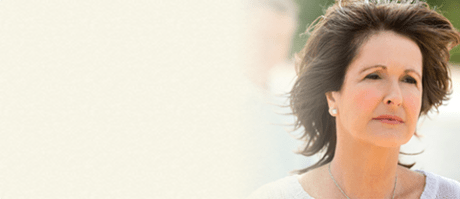 Metastatic Melanoma
The facts about metastatic melanoma, a serious skin cancer, including signs, symptoms & what happens to the body in each stage of cancer.
28 Ratings with 14 Comments
5.0 Rating
January 31st, 2016
Quick & Efficient
I've been seeing Dr. Ugel for perhaps 25 years. His office is the most efficient of all those I visit. He sees his job as to diagnose and prescribe, leaving to his nurse-practitioner discussions of how to apply the treatment he has prescribed. So you will not have a long conversation with him--normally he's not in the examining room more than five minutes--but every time my condition has responded to the treatment he has prescribed. I rarely wait more than 5 minutes before being called in by staff, who write my problem down for Ugel to read, which he will do first, before examining me. As he examines he dictates his findings to his nurse-practitioner. I've always been satisfied with his care.
5.0 Rating
October 13th, 2015
Patient
I started going to Dr.Ugel's new aesthetic nurse, Cissy, for my botox and fillers. She corrected the volume loss in my cheeks with Radiesse, giving a beautiful, even looking results that make me look younger!! I usually go to a local plastic surgeon to have Juvederm put in my lips for a fuller look, since I have a very thin upper lip and a thin lower lip as well. I was a little nervous, but at this point I liked how Cissy did my cheeks so much, I wanted her to do my lips too! Results? They look fantastic! I liked her work better than any of the surgeons I had seen in the past. She created a "cupid's bow" and an upper lip border, which I never had before. I am so happy with everything I had done. Thanks, Cissy!!
5.0 Rating
February 25th, 2015
Real Dermatology
1.0 Rating
June 27th, 2012
A Humiliating Experience
I have been to see Dr. Ugel once and I don't plan to go back. It takes a lot for me to write a negative review, but my experience was so negative, I feel responsible to warn other patients.First bad sign: the counter in the medical room wasn't clean. Something brown had smeared and been left to dry there. When Dr. Ugel came in with the nurse, he spent less than three minutes looking at my problem. (Full disclosure, since this is relevant - I have common warts. Not a dermatologist's biggest concern. But just because I don't have skin cancer and I don't plan to shell out for expensive cosmetic procedures doesn't mean I don't deserve as much attention as the next patient).Not once did Dr. Ugel make eye contact with me or even ask questions about the history my condition. When it started to look like he was preparing to leave, I scrambled to ask questions I had prepared. Then he literally walked out when I was in the middle of a sentence, leaving me gaping at the nurse. It was completely disrespectful. I will never go back to this doctor and I would urge other prospective patients to keep looking.
5.0 Rating
October 23rd, 2011
Wonderful to my family
I brought my adult brother with a disability to see Dr. Ugel on Monday. He has several things wrong with his skin and scalp and is a very difficult patient to deal with due to his mental and physical limitations. Dr. Ugel was brilliant with him. Kind, patient, understanding, and most importantly smart as a whip. We are going back tomorrow for a follow up because Dr. Ugel was very concerned about the severity of one area on my brother's leg. I am happy to report that it is no longer irritated and that Dr. Ugel's diagnosis and prescription were absolutely correct. Highly recommend. My brother and I are very happy.
1.0 Rating
October 10th, 2011
1.0 Rating
September 26th, 2011
Terrible Experience
I went to Dr. Ugel for a terrible fungal infection. After explaining the situation to his nurse (who was very nice), he came in and examined the area for all of 20 seconds. Said it was an easy fix - prescribed 2 creams and I was thrilled. Only to found out one week later that the situation had gotten much worse (painful). Went back to him, saw him for another 20 seconds. He said "I recommend you do nothing, and you're gonna be just fine." Well, I did nothing and it got even worse. Finally went to another dermatologist and got it cleared up. Huge mistake going to see him.
5.0 Rating
September 20th, 2011
great derm
I have been to 3 other dermatologists about a rash and was told everything from "leave it alone" to "lazar it off". Nothing felt right. Dr. Ugel took one look at it and prescribed a combination of 2 creams and it went away in 24 hours. He was the 4th opinion I sought and the only doc who was able to take care of the problem.
1.0 Rating
July 18th, 2011
Only a fool would use Dr. Ugel
I have been treated by military doctors in war zones, and even they had more professionalism than Ugel. Following a quick diagnosis, he suggested a 1960's style procedure for a problem I was having. He insisted that any other method of treatment would be a waste of time. I politely refused treatment and left.When I was subsequently treated at Georgetown Hospital, the physician told me that Ugel's procdure would have left permanent scarring. Only a fool would put his or her body in this man's hands. He belongs in a nursing home, not in a medical practice.
1.0 Rating
July 14th, 2011
Perhaps the worst medical experience of my life. Dr. U. spent no more than two minutes with me. As he walked in the door of the examination room, he said "the nurse will give you a Rx for your forehead." What's interesting about this, is that I had never mentioned or had any problem with my forehead! He is haughty and arrogant--all apparant in only two minutes! His "full body" exam was done in less than 30 seconds, and I was told to keep my underwear on--so there are no cancers in humans in the areas covered by underwear? I see "rave" reviews for this M.D. Can't explain the difference in opinions, maybe different insurances are treated differently. Steer clear of this "doctor."
5.0 Rating
February 3rd, 2011
Excellent Care
5.0 Rating
January 13th, 2011
Good Doc