Rate Now
Share Your Experience
Have you seen Dr. Arturo Hernandez?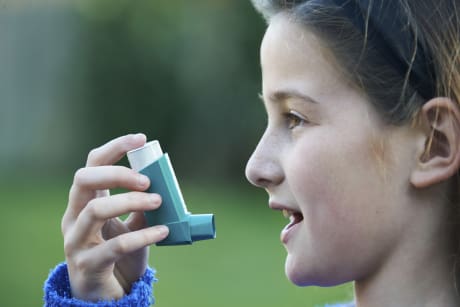 Childhood Asthma
Get the facts about childhood asthma, including the causes, symptoms and complications related to this condition.
Quality Rating
Highly Satisfied
34 Ratings with 15 Comments
1.0 Rating
February 19th, 2016
1.0 Rating
August 29th, 2015
Switched Doctors
When I first to my daughter to see Dr. Hernandez for her first visit I immediately was turned off by the EXTREMELY RUDE front desk lady. After 4 years my daughter saw him one time. The reason we stayed was for Veronica Grajeda. Since she left I dreaded going and easily waiting 2 plus hours. It's ridiculous. With numerous encounters with the front desk lady being unprofessional and rude I was done. As far as Dr. Hernandez HE is a sweetheart, the one time he saw my daughter. I hope he gets rid of the rude staff member who treats patients parents like dirt. With that said, I changed Doctors for my daughter and got the service we deserved. Courteous, prompt time and compassion.
1.0 Rating
January 29th, 2014
SWITCHING TO A NEW DOCTOR
When I first started going to Dr. Hernandez, I was happy with the way this office was run; the wait time was about 20 minutes, the staff was friendly and Dr.H took the time to answer all of my questions patiently. As I took my child for regular check ups (2,4,6, 9 months, etc) I noticed the wait times were getting longer and longer, not only in the waiting room but also after being called and having my child weighed and measured, we still had to wait 30 minutes to an hour in another small waiting room which is hard to do with an impatient young child. Then when the Dr finally came to the room he had his hand on the door knob the whole 5 minutes he was in the room. Each visit from then has been worse and worse. From the rude nurse practitioner, to the very rude and incompetent front desk, I've finally decided to switch to a new doctor. I gave this office way too many chances to redeem themselves, but they just rude and not worth the hassle. Also if your just there for a check up, your child's more likely to leave the office with an illness since you'll be stuck in a waiting room full of sick kids for hours. Appointments mean nothing here!
3.7 Rating
September 25th, 2013
Appointment Time
Dr Hernandez is great however plan on waiting for at least a couple of hours. Ive gone in there about 5 times and 4 times have waited over an hour past my appointment time. Once I even left the room and walked out. The girls at the front make it difficult and the appointment setters aren't any better. Getting appointments are sometimes more of a hassle...
5.0 Rating
March 26th, 2013
Love my child doctors arturo hernandez or veronica
2.3 Rating
February 19th, 2013
angry
the front desk personnel was horrible. i have never encountered such rude, unprofessional staff. Thankfully, other reviews say that the doctor is great. Therefore, I will make an appointment to see him. If i just based my experience on the interaction with the front office employees, it was the worse experience of my life. i waited to be seen for almost two hours when there was no one else in the waiting room and I was the first one in the office after lunch. I told the front desk that i was going to go to the car, and when i stepped out, that's when they finally called me. It was about 2 minutes later when i returned and they told me i had to reschedule!!!!! They refused to see me!!!! even though i told them i was stepping out, and i returned not even 2 minutes after they called me that i was back! i took the day off work for the visit, my children hadn't seen by a doctor in years, and I was excited to actually get a checkup for them. I was crying in the office and they did not care.
5.0 Rating
February 8th, 2013
He is wonderful! After our visit I had a question for him after hours and called his office and it was an answering machine. It didnt take him more than 10 min to call me back to address my concern. He listens and respect you and your child during the visit.
5.0 Rating
July 30th, 2012
Great doctor
5.0 Rating
February 27th, 2012
Doctor is perfect, staff could use a little compassion!
Dr. Hernandez is phenomenal! I highly recommend him and have referred many friends. The only thing lacking is his reception being friendly. Very rude!! Parents dread taking their sick child and attitude or lack of compassion is the last thing parents need. Thank god Dr. Hernandez, he is wonderful and makes up for the front lines. DOCTOR RECOMMENDED, reception could use a little help.
5.0 Rating
December 14th, 2011
Great!
So glad I chose him as my daughter's pediatrician. I highly recommend him. The waiting room is nice, they have children's TV shows on and they also have a room with books and toys for the children to play with while they wait to be called in. I never wait for more than 10 minutes to be called in either so that's a plus. Not only is Dr. Hernandez nice but MOST of the staff is also, I just didn't like one nurse she was kind of rude, but that's seriously the only negative thing I'd have to say!
5.0 Rating
September 11th, 2011
3.7 Rating
September 3rd, 2011
NEED SOME IMPROVEMENT