Rate Now
Share Your Experience
Have you seen Dr. Arun Dass?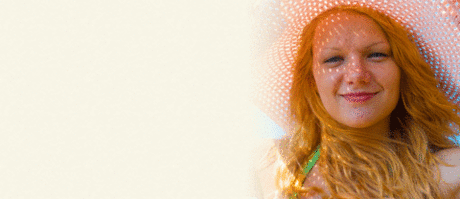 Skin Cancer
Get the facts about skin cancer, including the different types and symptoms.
Quality Rating
Highly Satisfied
58 Ratings with 20 Comments
5.0 Rating
March 29th, 2017
Great day
1.0 Rating
January 16th, 2017
Bad Bedside Manner!
It pains me to write this as Dr. Dass IS a very skilled surgeon. I have seen him for a couple other issues in the past and had always been pleased with my treatment. This time was different as my husband went with me to my appt. Dr. Dass spent the entire time talking to my husband about ME & the reason I was there. It was as if I were a child. He further made a very sexist demeaning comment. We were in shock. He needs training in bedside manner. I am not one to complain, but he made me that mad.
5.0 Rating
December 28th, 2015
shoulder
i have seen dr. Dass for and have had carpel tunnel and trigger finger done, I get treated for a bad shoulder,. He has never been rude and listens, he is always very pleasant.if you people have. nothing to do but complain, why did you leave your dr. To go to dr. Dass. I would recommend him to anyone.
1.0 Rating
June 8th, 2015
Horrible experience with Dr. Dass..
I have never been to such an uncaring, horrible doctor. He came in the room very rude, and full of attitude. I had seen the PA at this office, and I wanted to see him due to the fact that my golfers elbow and frozen shoulder (for 5 months) had gotten worse, and he would be the one doing the surgery, and was he ever full attitude. He kept saying I didn't have golfers elbow, which I do, (confirmed by another doctor) and to go home and goggle frozen shoulder-read about it, to get rid of me. Who says that to a patient ? I went back to my ortho doctor at my old house, who ordered an MRI (Dr. Dass said I didn't need an MRI) and it showed a Labral tear. Good job Dr. Dass, not ordering the MRI. Send me to PT, and make it worse. I will never go back to this place and never recommend Dr. Dass to anyone.
5.0 Rating
April 26th, 2015
I would highly recommend this Dr for hand issues. I had to have a joint replacement done in my ring finger. Best thing I could have ever done, the pain and swelling are now gone. YOU have to do the physical therapy though, and I did and have almost complete range of motion with bending my finger. Was told ahead of time I could never make a complete fist, but couldn't before surgery because of swelling. Well after physical therapy that I took serious, I CAN almost make a complete fist! He is courteous, polite and spends the time you need with you. Staff is the same way. Have never had to wait excessive time in waiting room either. Again I highly recommend this Dr for any hand issues!
5.0 Rating
January 9th, 2015
It is always amazing to me how some of these people complain about dr. Dass. But they have no problem going back to him. If they are that unhappy why are they there. I have gone to dr, Dass for years and he has never been rude. Seen me before surgery and was there seening me after surgery. If it is an emergency. And he has to give a quick report. Don't complain, if you were the emergency I don't think you would be happy to have to wait for anything. Some people are just complainers.
5.0 Rating
September 23rd, 2014
Dr. Arun Dass has performed surgery on me four (4) times. I have had both wrists operated on for carpal tunnel, and two (2) trigger finger releases. Each time, Dr. Dass, and his staff were very professional, and I had no issues. My surgeries were successful, and the physical therapy I received at his facility was top-notch! Presently, I am experiencing another issue with trigger finger, and I am going to meet with Dr. Dass, very soon, to have it corrected.
5.0 Rating
March 31st, 2014
Rotator Cuff
5.0 Rating
March 2nd, 2014
5.0 Rating
January 28th, 2014
Analysis very quick & accurate
I had DeCourvain's Tendonitis in my dominant wrist for 6 months before seeing Dr. Dass. I endured severe pain for that time period, along with 12 sessions of physical therapy, recommended by another doctor, which did nothing to relieve the pain. The surgery was in a building that was clean and professionally staffed, easy-in easy-out. We went for breakfast across the street immediately after. The pain was gone immediately after the surgery two months ago. I was able to use my dominant hand within a couple of days with no pain. I did wear a protective brace, so as not to bump the area tender from surgery for a couple of weeks. But now I have 95%, and climbing, of my grip back in that hand. I did a follow up with Dr. Dass' therapy center and passed all of their dexterity tests after they removed the stitches, and was discharged after the first visit. The only negative comment: the surgical follow-up was at their physical therapy center where they tried to sell me a $25 brace for $200. Other than that I am sorry I waited as long as I did for the surgery.
5.0 Rating
January 7th, 2014
Very good experience
The doctor seemed very knowledgeable. I broke my pinky finger on the side. Not in half, but a chip came off and turned sideways. After a thorough review of my x-rays, asking me questions and checking my range of mobility and such, he told me about the procedure he wanted to do. He said it would be common for a lot of doctors to leave it in a cast to heal, but it would greatly limit my finger's mobility in the future. So I had 2 surgeries under anesthesia. The first was to align the bone to it's original position and pin it. The second was to remove the pins. While my finger is a little stiff 4 years later, it's mainly due to calcification from spending so much time in a cast. When sharing my experience with a friend, she told me that she also had doctor Doss for her carpal tunnel surgery. She also had wonderful things to say about him. The only negative part I can remember is it had been a few weeks in a splint before I had my actual appointment with him, and then had to wait for my surgery date. I suspect this is normal though.
1.0 Rating
December 2nd, 2013
HORRIBLE!!
This was the worst experience at a doctor's office that I have ever had! Terrible bedside manner! Hadn't even heard of my chronic illness and was more concerned with why I was on disability than fixing my broken thumb. He belittled my lifetime battle with type 1 diabetes and was completely insulting! In addition I sat there for 1.5 hours waiting to be called back. When I finally went to the window to ask I was told I was a "no show!" Needless to say I will be seeking another hand surgeon.