Rate Now
Share Your Experience
Have you seen Dr. Arun Gupta?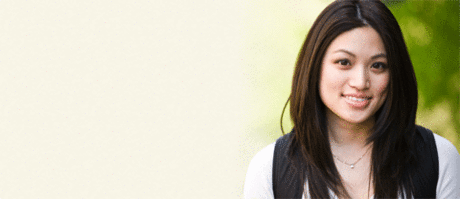 Birth Control
Get the facts about birth control so you can decide which type is right for you.
22 Ratings with 11 Comments
3.0 Rating
December 9th, 2016
Director of Admissions
Dr. Antus and Dr. Gupta are amazing doctors what you call old fashion warm family doctors. Unfortunately my husband and I will be taking our medical business elsewhere do to 100% the NASTINESS of the office manager/accs manger/wife. We have never encounter someone so unprofessional and rude to the patience as this lady. Reaching the point of threatening me and ordering me to be quite on the phone. I know of others that have changed doctors for the same reason and it is a shame since they are wonderful doctors. We have been going for 3 years but we can't take this anymore.They will continue to lose business.
5.0 Rating
November 30th, 2016
5.0 Rating
July 12th, 2016
Financial Analyst
5.0 Rating
March 29th, 2016
5.0 Rating
August 6th, 2015
CEO
5.0 Rating
April 7th, 2015
Excellent
1.0 Rating
October 6th, 2011
Very unprofessional, rude & downright mean
This is by far the worst Dr. I've ever been to. He was mean to my son, impatient, & had no bedside manner. I was very ill & weak. He got angry when my son took his shoe off & said "can't you control that kid?" Then he threw up his hands & said "I can't treat you, get out of my office!" NO kidding! He kicked me out. I was struggling to get my son back in his stroller as I was very weak & he yelled at me to get out. I have never seen anything like it. It was so bizarre. I left kind of in shock. Of course, I was still very ill & he was completely unconcerned. All he cared about was that my son (2 yrs. old) took his shoe off in the room & was walking around. He was so disturbed by this it prompted him to be verbally abusive to me? WTH? This happened 3 yrs. ago & I'm still shocked it happened. I just want people to know as this guy is unpredictable, mean & has no compassion. I would never want anyone I know to go there. I left in tears & had to find another dr. right away. In retrospect I wish I had reported him. I found out I have Lupus, btw. Explains my weakness. I was very ill & this guy threw me out of his office rather than help me.
5.0 Rating
April 9th, 2011
excellent doctor
5.0 Rating
April 7th, 2011
physical
dr was very knowledgable and he reviewed all my history in detail,very thorough examinationspend 40minutes with me
1.0 Rating
December 20th, 2010
dr staff
The last time I went in to see the dr he was not there. I waited for over three hours and finally got diagnosed. On a thursday I came in and gave them paper work to fill out and give to my work, they promised me it would be done by the end of the day. My boss recieved the paper work 4 days later at noon. Now i need a Dr's note so I can go back to work and have been in contact with these people since 9 am it is now past 3:30 and still nothing I would not recomend this place to anybody!!!!!!!!!!!
5.0 Rating
December 18th, 2010
great doctor
5.0 Rating
November 30th, 2016