Rate Now
Share Your Experience
Have you seen Dr. Arun Munjal?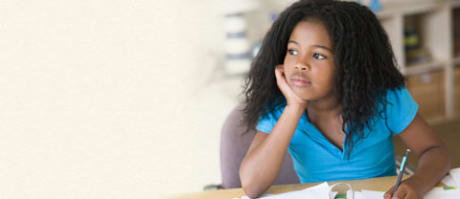 ADHD
Attention Deficit Hyperactivity Disorder (ADHD), including the different types and who gets them.
32 Ratings with 10 Comments
5.0 Rating
May 5th, 2017
SLIGHTLY ARROGANT
This doctor took time with me and made sure I understood everything that he had explained to me and got my entire history. He doesn't have the best bedside manner but is human and is entitled to have his own personality, if you don't like him find another doctor it's that simple. I've only seen him once so I really need more time to form a solid opinion.
2.0 Rating
August 20th, 2016
Is it even legal to see 4 - 6 patients in a one hour window?
I suspect Dr. Munjal mostly has patients because he accepts some insurance types that other doctors don't. Now that I am self pay, it is hard to rationalize the long drive and what I feel we are getting out of the visit. $65 to spend 10 minutes in a room, stand on a scale, and answer 3 questions, and be handed a prescription for the same thing you have already been taking forever seems like about $45 too much. Would like to see this office consider doing tele-medicine. They already appear to turn around 4 - 6 patients an hour. Might feel less like they are taking patients completely for granted if they didn't have to spend an hour of their time driving to get 10 minutes of his. I will say however that the office staff is very professional and helpful when allowed to be.
5.0 Rating
July 14th, 2016
1.0 Rating
April 28th, 2016
Unbelievable Responses
I was trying to follow up with Dr. Munjal who was providing services at a local clinic. After 5 days of trying to reach Dr. Munjal, I was finally able to speak about my child's situation. I expressed my frustration and how I was losing trust in him. His response was that he did not need my trust and that he only cared about his patient's trust in him. When I discussed my child's adverse reaction to the medication he prescribed, he told me that she had to get used to it and he told her how to cope with the nausea. This is not how I expect a board certified psychiatrist to provide care.
1.0 Rating
March 10th, 2016
AVOID THIS GUY
This guy is arrogant and has no personality. I take my teen here because he is local and she needs meds after anorexia. He has no clue on the essence of the issues and he will only give one month's prescription at a time. When I called for a refill I was told it would cost $25 (the same as an office visit co-pay) to have it called in. I've never experienced this elsewhere. His waiting room is always packed with people waiting for overdue appointments. Looking for someone else.
1.0 Rating
September 4th, 2013
Seems if its all about money and time for this clown.Consumer BeWare
1.0 Rating
July 24th, 2012
The worse doctor ever
If you need a doctor go anywhere else but not there. The staff is rude. They never return you phone calls and they tell you one thing one day and the next day is something totally different. He likes to give to the children a lot of medicine.
1.0 Rating
October 3rd, 2011
Looking for answers; don't count on it.
My child was recently admitted to a facility where Dr Manjul was the admitting physician. During the ten days my child was in his care at the facility I received only one returned phone call, never learned of my child's diagnosis or prognosis and on discharge could not obtain my child's paper work. If you are looking care for you or your loved one; look elsewhere.
5.0 Rating
July 13th, 2011
Lifesaver
3.0 Rating
April 12th, 2017