Rate Now
Share Your Experience
Have you seen Dr. Arun Pol?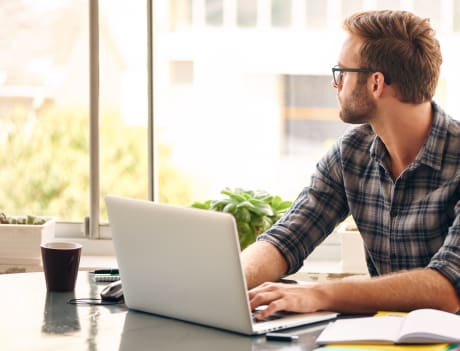 Adult ADHD
Get the facts about attention deficit hyperactivity disorder (ADHD) in adults, including the different types and symptoms of each.
40 Ratings with 13 Comments
1.0 Rating
February 10th, 2017
Medical license should be revoked
1.0 Rating
January 6th, 2017
Wrong Diagnosis - unprofessional
Aside from the unprofessional manner of his staff, we were unsatisfied with how our child's care was going, worried they just weren't getting what they needed. When we sought a second opinion we found out she was horribly misdiagnosed and on the exact OPPOSITE medication she needed to help her out! While kind in speaking to you, Dr. Pol does not seem to take his job seriously. Our child could have been on the wrong medication (or variations thereof) for her whole life if we had not taken her to someone else! This is her MENTAL HEALTH! Her LIFE! Do not take your children to this man. Kind mannerisms do not cover misdiagnosis by a long shot. He barely talks to the kids themselves. This is not what doing your job looks like.
5.0 Rating
September 21st, 2016
Patient
1.0 Rating
July 8th, 2015
Never answers calls or calls back
I have been recommended by one of a friend that she has her child as a patient at this dr. I have tried to contact the office over a whole month, I even thought they needed time to get ready because I hear their message and they change up a bit but it seems as the review and my latest assumption of their staff is that they are lazy or they just don't give a crap about anyone. I beleive these staffs aren't even nurses and makes me wonder how in the world this doctor can keep his clients or even his certifications. I guess they don't care about professional services and just money. And here, I could have found a different doctor to help me much earlier, instead I wasted my precious time on these people.
1.0 Rating
November 12th, 2013
parent of patient
My daughter was a patient of his for 3 years, only there for med refills. Dr Pol has no personality at all. We did not go to him for over 6 months and were told we would be considered a "new patient" and could not be seen for 3 months. Found another Dr. Asked and followed up for 2 weeks for chart information to be sent to new Dr. The office staff told me it would be done. Went to the new Dr.... and no paperwork.. VERY RUDE office staff tried to tell me it was my fault!! I can honestly say, PLEASE don't go here. It is AWFUL!! Everything about it!
1.0 Rating
September 11th, 2013
Horrible
1.0 Rating
January 17th, 2013
Ok I have been trying to get an appointment with Dr. Pol for the last month and the freaking staff won't set one up. Instead there blaming me for not calling and making an appointment when I have called like 10 times and no answer. I am almost out of my medication and I need an appointment to get it refilled but I can't get a hold of Dr. Pol. He always reassures me that they his staff wil call back and set up an appointment. but they don't cause there lazy. Although Dr Pol isn't a horrible doctor his staff suck which makes me want to tell you don't even bother coming to him, it's not worth it!
3.7 Rating
September 11th, 2012
2.3 Rating
March 14th, 2012
Bad Experi
BAD EXPERIENCE WITH DR POL!!! Without warning Dr Pol stopped returning calls to the pharmacy and me about my daughters prescription. We called and left messages for 4 days as result my daughter was without her meds for 5 days. When I drove to the office I was told "Dr. Pol can no longer see your daughter do to missed appointments". Very weird! Why not charge me for missed appointments? Communication and attitude from Dr. Pol and his staff is poor at best!ence
5.0 Rating
October 3rd, 2011
Good Doctor
Dr. Pol is the best in his profession in the area. Many people seem to mistake his professionalism for a bad bedside manner. As for any meds that this doctor prescribes, he has been extremely careful & knowledgable. My young daughter has been seeing him for about 6 years, and he has made an amazing difference in my child's life. As for the office staff, once you become an established patient, you can get an appointment pretty quickly. I've experienced this at any specialist that I've seen. They aren't an overly pleasant bunch, but they always get my billing done quickly & correctly. I'll take that over manners any day.
1.0 Rating
November 30th, 2010
Not Acceptable!!!
3.7 Rating
February 16th, 2010