Rate Now
Share Your Experience
Have you seen Dr. Asa Morton?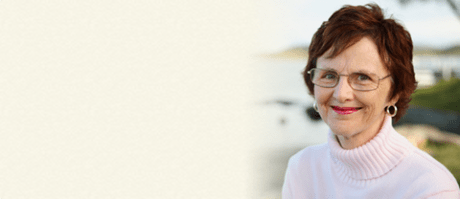 Diabetic Macular Edema
Get the facts about diabetic macular edema, including the different types and the doctors and specialists who treat it.
56 Ratings with 23 Comments
5.0 Rating
April 14th, 2016
Dr Morton is an Artist!
Dr. Morton and his staff are the most caring and professional people I have ever met in the healthcare industry. I suffered an eye injuring over the weekend that could not be fixed by the emergency room staff. They sowed me up the best they could and set up and appointment for me first the thing Monday morning with Dr. Morton. He had me in the operating room that afternoon. I had most of my right eyelid torn off and I was devastated about how I was going to look. I will never forget, one of Dr. Morton's assistants looked at me and said "don't worry, Dr. Morton is an artist. You wouldn't believe some of the injuries I've seen him fix!" From that point on, I was totally relaxed, 3 procedures and 1 year later, you can't even tell I ever had an eye injury. Dr. Morton and his staff are the best in the business and they truly care about you and the care they provide. You can feel comfortable and confident in your decision to visit the office of Dr. Morton. He truly is an Artist!
5.0 Rating
February 24th, 2016
Perfect Results, and Top Notch Staff
1.0 Rating
July 16th, 2015
I'm 56 years old. I needed a bleph very badly,...
I'm 56 years old. I needed a bleph very badly, and dr. said I also needed a brow lift. I wanted the best result possible and I do look better. But almost three months post I'm so miserable with the scalp itching. I've used up 10 years of saved vicodin, and I simply can't ice enough to stop it. I think about it every few minutes I am so aware of it. Has anybody out there who itched badly done scalp steroid injections and/or neurontin to blunt the nerves? Did it work? The benefit of the brow lift won't be so great when I'm BALD.
5.0 Rating
January 14th, 2015
great experience
first, I have to say Dr. Morton has taken good care of the few eye issues I've had. the major one being Basal Cell skin cancer in the lower left lid. A dermatologist did the cancer removal surgery and the next day Dr. Morton did the reconstruction. The downside to this procedure was the possibility of a skin graft in the reconstruction phase, resulting in the eye being sewn shut for 3-4 weeks... something i was not looking forward to. Fortunately Dr. Morton worked his magic, he was able to do the reconstruction without a skin graft... I was one happy man when he was done. Understand the was the 5th skin cancer surgery in 4 months. By this time I was numb and not looking forward to another series of surgeries with pre and post op visits. However Dr. Mortons office staff are excellent, they made me laugh and they understood i had been through a lot and made me feel right at home, trust me this makes a huge difference. Not all offices are like this.. Bottom line I'm grateful, Dr. Morton did a good job and my eye was not sewn shut, I love his staff, they ROCK! I would not hesitate to recommend Dr. Morton and Eye Care, they have always taken good care of me.
5.0 Rating
June 19th, 2014
Pleased Patient
I had several skin tags all over my eye and one very large one that was obscuring my vision. I had a great experience with Dr. Morton. It was easy to get an appointment, his staff sent me out the forms ahead of time so I didn't have to fill out stuff on a clipboard which always irritates me, I was seen on time and the procedure was done well. There was even plenty of parking! I'm very pleased with my experience.
5.0 Rating
February 7th, 2014
Great doctor
I went to Dr. Morton for drooping eyelids. When he examined me I also decided to do a lower lift. Dr. Morton was excellent! After 6 months I returned for a follow up and we decided to make the upper eyelids more even. When I first went to him, both my eyelids were very uneven. After the second (and very fast) surgery, I have excellent results. My upper eyelids are even and my friends have told me how rested I look due to my lower lids. My own doctor recommended Dr. Morton to me and I am so very thankful he did.
5.0 Rating
January 21st, 2014
5.0 Rating
January 9th, 2014
finally!
I suffered with a blocked tear duct for 6 years and had been misdiagnosed by several docs to the point where I couldnt see out of that eye. Thanks to Dr. Bokowsky and Dr. Morton I got the correct dx and surgical treatment. As an RN I was very impressed with their level of professionalism and advanced knowledge. Their office staff is to be commened for their pleasant and helpful attitude towards patients. Really couldnt have had a better experience. Thank You to DR Bokowsky and Dr. Morton!
5.0 Rating
November 28th, 2013
Great Service
1.0 Rating
July 29th, 2013
Live and Learn
1.0 Rating
June 9th, 2013
He is well protected
After 5 years since my experience with Dr. Mortion I have had nothing but complications. I just want to bring you up to date on whats happening to me . As a result of the brow lift which left me permanently paralyzed in the right forehead area. According to the results of the neurologist report, I should not expect the function of it to return ever. Four years later the function has not returned and now leaves me having to be dependent every 3 months on Botox to prevent me from having severe headaches and to create an appearance of cemetery. Also, my left temple area is without feeling; this is permanent too. As a result of my eye lid surgery, and the extreme tightening of my lower left lid my eyesight has diminished. I also suffer with issue with the Meibomian glands that produce the oils necessary to lubricate my eyes they on longer function properly leaving my eyes in pain and have to be constantly attended daily with some form of prescription and artificial drops to try to elevate the constant pain ( In the form of dry burning stinging that I have to live with every day ) feel as if I look at the world through broken glass. Dr, Morton suggested a mid-facelift. Since then I've been treated with steroid injections for infection in my right cheek and also with antibiotics, which is on-going. It's hard to say how I feel " Sad " Regret " five years is long time. I can't even walk or drive past that building on 3rd. Ave.. I always turn my head less the pain inside takes over. I do survive. As a result I now have to ware BostonSight PROSE PROSTHETIC DEVICES (to protect my eyes from CHRONIC DRY SYNDROME ) Untill this I never even hed to ware glasses Whats so sad is my level of thrust in Dr. has been broken. It took me years to find some relief after I was dismissed by Dr. Morton With Much Regret
5.0 Rating
March 31st, 2013
Surgery that lasts
Dr. Morton operated on me over 17 years ago for a severe facial injury involving the eye and lacrimal duct. He flew in and did this work in the middle of the night on an emergency basis. Skin grafting was required from the ear in follow-up work. There has been no drooping or sagging after all these years. Ref. UM Hospital