Rate Now
Share Your Experience
Have you seen Dr. Asha Downs?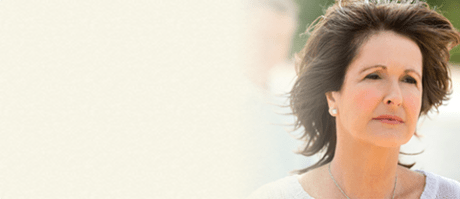 Metastatic Melanoma
The facts about metastatic melanoma, a serious skin cancer, including signs, symptoms & what happens to the body in each stage of cancer.
62 Ratings with 17 Comments
1.0 Rating
September 2nd, 2015
Office staff is absolutely HORRIBLE!!!
My son had surgery earlier this year and he has seen Dr. Downs before, overall I am completely satisfied with Dr. Downs, however the office staff is completely rude and incompetent. I moved 3 years ago and gave the office our new address at the time of scheduling this procedure, it did not get changed in their system and they sent all of my bills to the incorrect address. I have made several calls to their office (changing my address again with them 3 times) to try and obtain a bill so I could pay them and still no bill. I did get sent to collections and was told this was my fault and I should of just paid what my insurance didn't cover anyways. Really? I'm not going to just blindly pay you a dollar amount without first seeing a bill! The billing department is completely rude and obviously can not handle changing addresses and getting bills out to people, they are good however at sending you to collections in a heartbeat! We will not be returning, my family does not need to be treated like we are non-paying bums.
1.0 Rating
July 23rd, 2015
I was told my serum was being made and they would call me when it was ready. They never did. I finally called about it and they told me to come right in. My directions about follow up were never clear. So my serum became out of date. The office staff is not very forthcoming with information. Not very helpful when you have a question, and do not seem to care if you are a patient at all.
2.3 Rating
January 14th, 2015
Rechecks are months apart.. help us out with a reminder other than a land line message
I really had high hopes for this office... I am mostly unhappy with the office and courtesy of staff. We were happy with the operation my son had to have tubes put in.. however, I have found that ent's are a dime a dozen and the way you are treated by the office manager speaks volumes... I will find another ENT based on the OFFICE LACK OF CUSTOMER SERVICE!!!! With the multitude of ways to remind busy family's of appointments that occur MONTHS between each other it seems a phone call on a land line (no text or email capability) is out of date and needs to be updated. Getting charged $25 for this (for the first over site) is unacceptable.. even if the rude office manager lets you know that it was a courtesy and we aren't required to do so.. but hey.. they'll cut it to $12.50.... well keep that $12.50 and we'll have our check ups somewhere else... but hey.. you've got your $12.50! I will find an office that works better with our busy family and offers a convenient reminder such as email/text... welcome to 2015. THANK YOU!
5.0 Rating
December 4th, 2014
One of my favorite doctors!
I have been getting allergy shots at the Metamora North Oakland ENT office for over two years now. I kept going to doctors thinking I had a sinus infection, soon I found out I had many allergies and thanks to Dr. Downs I found out what to avoid, etc. I like going to the clinic and always feel welcome. I don't see Dr. Downs often as I get shots and don't see her on most of those days. When I do see her, she is very friendly and talkative. She answers all of my questions and I don't feel like she is trying to rush me out of the office. She treats me like a human, not like a quick pay check. I like her very much and have had a few good conversations with her, the last one most recently she gave me some good advice regarding my interest in getting a bachelors in biology. Also, I think Jill and Heather at the Metamora clinic are very nice as well and I like talking to them. All and all, in my opinion she is a great doctor and is very personable. I'd highly recommend her for anyone needing to see an ENT. I'll actually miss everyone there when I am done with my shots.
3.7 Rating
March 19th, 2013
Great Dr... HORRIBLE billing staff.....
5.0 Rating
August 1st, 2012
Great Doctor
Dr. Asha Downs has seen both mu daughter and I for ENT issues and has been really great. She is nice, friendly and has a positive demeanor about her. She always takes the time to answer all of our questions. She has appointments in multiple locations and I have always been able to get in and see her within a week for a standard appointment and the same day for more urgent issues. My kids love her, and she is very understanding. We have never had to wait long. Oakland ENT, and Dr. Downs get an A+ from us.
5.0 Rating
May 30th, 2012
1.0 Rating
September 27th, 2011
5.0 Rating
February 16th, 2011
1.0 Rating
November 30th, 2010
she did not treat my daughter properly nor did she ask other doctors for help when she could not the cause for my childs on going ear infections.. my daughter had ear infections with tubes for a month and all she said was lets and see what happens next week.. i had trust in her thinking my daughter was in good hands.. however after four weeks my daughter was having trouble hearing, when she said it wouldnt affect it.. and my daughter landed up becoming ill and i called to consult the dr.. all she did was have me talk to her security and set up a tube removal procedure.. i however was not happy about this, considering she wouldnt talk to me or see my daughter. i rushed my daughter to the hospital she had to have cat scans, ivs and many medications.. she was hospitalized for 3 days, had to see several types of doctors and lost part of her hearing, all because this doctor could not properly treat my daughters ear infections and acted as if they were no big deal and refused to consult other doctors... nor did this doctor ever call to see how my child was and has refused to send all the medical records to the pcp and when we call about them, they ignore the calls... i would never see this doctor again.. my daughter is permently scarred and dramatized from all that has happened because of her negligence.
5.0 Rating
April 6th, 2010