Rate Now
Share Your Experience
Have you seen Dr. Asha Parekh?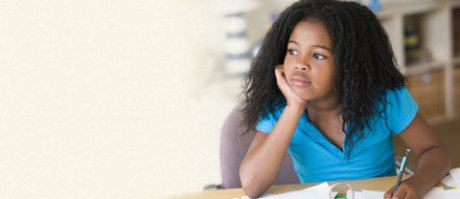 ADHD
Attention Deficit Hyperactivity Disorder (ADHD), including the different types and who gets them.
19 Ratings with 8 Comments
1.0 Rating
October 13th, 2016
The worst psychiatrist
I've been in treatment for almost 15 years with 3 hospitilizations. I've had to interactions with Dr. Parekh. Both almost a decade ago. But they still color how I see psychiatrists in general. Her treatment of me was both callous and dismissive. Going as far as implying I just couldn't handle college when I was being checked into a psychiatric unit after a suicide attempt. I would recommend that anyone considering Dr. Parekh as a potential provider think twice.
1.0 Rating
November 14th, 2015
1.0 Rating
September 12th, 2015
Incompetent Witch!
Run as far away as you can from this woman. She lacks compassion, is a poor diagnostician and has no clue what she is doing! She is blunt but to the point of being rude and dismissive. Do not expect her to listen to you and she will have ore-judged you, so whatever you tell her won't matter! Her reputation among staff and patients is poor but staff will defend her blunt and rude manner because they have to!!
1.0 Rating
March 4th, 2015
NIGHTMARE DOCTOR
Completely misdiagnosed me. Demanded I take 4 medications at once without even taking a drug or medical history; one of the drugs is contraindicated. She actually threatened to commit me to the "State Hospital" if I refused treatment. I wasn't refusing treatment, just her treatment. Thankfully I had the courage to stand up to her, despite my being in the weakest and most confused state in my life. I had to get an attorney who luckily (and unfortunately) has had to deal with the malpractice of these arrogant, incompetent psychiatrists - even at the supposedly world class (not) McLean Hospital where she works. Can you imagine threatening a patient like that for no reason but that you stubbornly and wrongfully believe you can do what you like to a person's body? How is imprisoning someone going to cure them anyway? She is more emotionally unbalanced than her patients, cruel, nasty, arrogant, and dangerously incompetent. You can come away more traumatized than when you sought help.
1.0 Rating
June 8th, 2014
All the above reviews are extremely accurate about this doctor. She is a terrible doctor. I found her to be extremely rude, loud and abrasive. She talks at you, does not listen to you as a patient. If you admit yourself to the short unit at McLean Hospital, do anything you can to change doctors if you have Dr. Parekh, you will end up coming out worse then when you enter the hospital.
1.0 Rating
September 13th, 2013
abrasive, unprofessional, and incompetent
1.0 Rating
March 7th, 2012
Dismissive, authoritarian, defensive
5.0 Rating
December 26th, 2009
I wish she was my Doc still!
1.0 Rating
November 2nd, 2015
5.0 Rating
July 26th, 2015