Rate Now
Share Your Experience
Have you seen Dr. Ashesh Patel?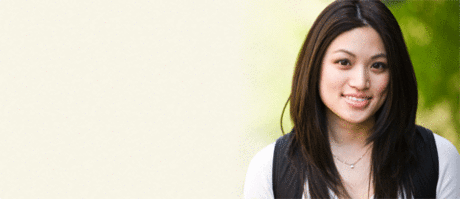 Birth Control
Get the facts about birth control so you can decide which type is right for you.
Quality Rating
Highly Satisfied
12 Ratings with 7 Comments
5.0 Rating
February 25th, 2016
Good
5.0 Rating
October 6th, 2015
5.0 Rating
June 1st, 2014
I've been with the practice for about 15 years and wouldn't change it...
Dr. Patel provides great quality care. I have my health issues which are chronic and don't have to visit him as much as I do my specialists. But it is because of him I have gotten great ones. That doesn't mean he will not begin any treatment, he'll give you something more than a name. A probability, start you on a medication or with treatment, and give you honest advice. His practice used to be owned by Dr. Leslie Fenton who was an amazing doctor. He retired in 2008 after practicing since the early fifties at the same location. I've never met a doctor like him; I've come close but the years of experience he had leaves much far behind. Dr. Fenton could spot strep doing the culture; if he gave me a culture and no antibiotics more than likely it wasn't. Also Dr. Fenton was the easiest doctor to go to, especially with something that's hard be open about. No lectures only support. Much of the same can be said of Dr. Patel. Dr. Fenton groomed him for years before giving him his practice. He also kept on his staff. Some have retired since. But all of them are great people. If you can get Dr. Patel as your primary care doctor do so... I was with two other doctors before and it was a nightmare. Same insurance but horrible office and I actually never saw the doctor but for five minutes. Dr. Patel is not like that (specifically primary care doctors) and you have the added bonus of a reference to excellent specialists often top five care in DC.
5.0 Rating
July 29th, 2011
wonderful
I must say that this was a good experience from start to finish. The front desk staff consisted of two wonderful women who where very pleasant and friendly as if they had known me forever. Dr Patel is excellent as well as the women who drew my blood. I can't remember the names of the women I just know that both start with and R and the blood lady is Toni but I want to. Say thanks again for a warm welcome to the family
2.3 Rating
April 7th, 2011
Patient of Students and Receptionist
Been going to Dr. Patel for years now and in the past two or three I barely ever seen him anymore. When his staff talk to me over the phone and tell me not to worry about coming in but that Dr. Patel will call me back he rarely does. I have to call back the following day and complain...and then he ends up calling me back later OR they have me come in (and then I never see him). The very few times I have actually seen Dr. Patel it is after one of his med students have examined me and he just comes in like a wham-bam and is out again...so "seeing" him is actually stretching it.It's too bad because when he used to be a doctor and actually examined and saw people he was very a very kind and thorough Dr to see...now I can't say I've experienced the Dr. enough in the past few years for all the rest of the crap to be worth it.Bottom line - when you become a patient of Dr. Patel you become a patient of med students and the receptionist. Not the Dr.
5.0 Rating
June 30th, 2009
One of the most competent Doctor's in Washington, DC
My husband and I have been going to see Dr. Patel since he started his practice 10+ years. Dr. Patel worked with our previous doctor, Dr. Leslie Fenton, for several years, before Dr. Fenton retired and left all his patients under Dr. Patel's care. That should say volumes about Dr. Patel. Dr. Leslie Fenton has been practising medicine for well over 40 years. Dr. Patel is an excellent doctor and has as great bedside manner. He is intelligent, quiet, listens well, and is honest and caring. He keeps track of his patients. If you go to the hospital, Dr. Patel does not leave you in the care of shift nurses or doctors when it comes to medications or decision making. He will mark on your chart that all your treatments, medications, etc. are to be approved by him, and that he should be contacted for approval for any treatments. Having a relative to watch over you in the hospital is important, but having a competent doctor watching over you in a hospital is life saving. Also, Dr. Patel has a 24 hour emergency number to call him if you need to contact him. I have always been able to get into the Doctor's office quickly. I have had no problems with my insurances. All his staff are of the highest expertise. They are hard working. You will have a good experience there. Take my adivce, go to Nurse Ellen, if you need to talk to someone. All the nurses are very professional and nice, but Ellen, she will get to the bottom of anything you need done or if you want to talk to someone about anything. I just call her mom, because, I know she will set me straight, no matter what. It is like going into a small hospital that can meet all your needs in a nice neighborhood setting. The office is modest, but the quality results you get are big. In my opinion you are being treated by one of Washington's top doctors at one of the best run medical doctors' offices in Washington, DC and the country. I am constanty referring patients to Dr. Patel because, he is the most accessible doctors I know, especially for emergencies. Go to the emergency room is you have an emergency. Everything else, you can go to Dr. Patel. He can see you for anything. He is absolutely one the best doctors out there. I like a doctor who gets to the bottom of my problems, and gets me quick results, so I can keep on going. Dr. Patel gives me great service and has been doing it for a long time. I keep his card in my purse because I am confident, that no matter what problem I have, Dr. Patel is the right doctor to be notified and he is the doctor I turn to for all my problems. How many doctors can you say that about?
2.3 Rating
January 30th, 2009
The staff must be writing the other reviews
5.0 Rating
April 1st, 2015
5.0 Rating
November 20th, 2014
Nearby Doctors

Dr. Ashesh Patel is similar to the following 3 Doctors near Washington, DC.