Rate Now
Share Your Experience
Have you seen Dr. D Hill?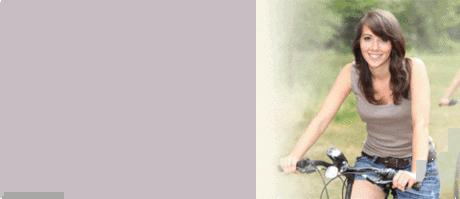 Endometriosis
Get the facts about endometriosis, including symptoms and parts of the body that may be affected.
Quality Rating
Highly Satisfied
38 Ratings with 22 Comments
5.0 Rating
November 14th, 2016
I have been going to Dr Hill since 1997 and found him to be absolutely wonderful. While he did not deliver either of my two children he was with me through a miscarriage, ectopic pregnancy and various other gynacological issues. I am sure that there are lots of OB's that are good BUT dealing with a woman's loss and grief requires a whole other skill set.
5.0 Rating
October 30th, 2016
I wish I could give 10 stars for bedside manner. Dr. Hill is the nicest doctor I have ever seen. I had a complicated c-section with my last pregnancy and had a low placenta this time and needed another section. Dr. Hill found a lot of scar tissue and other problems but he was cool as can be and did a great job with my section. The surgery nurse told me that he takes care of a lot of doctors and nurses. That's good enough for me! I really appreciate him and his office team.
5.0 Rating
April 29th, 2016
love Dr.Hill
5.0 Rating
October 19th, 2015
Thank you
I have been seeing Dr. Hill for 15 years. He has helped see me through the birth of my 3 children, several scares with bad Pap smears, a twisted ovary, and has given me advice over the years on many of my health care issues. Every doctor has a medical license, but not all doctors are the same. No other doctor has sat down with me and made me feel like the only person they care for. Having a doctor that I completely trust is immeasurably valuable to me. Dr. Hill, and his team, have been there for me and my family over the years. Thank you Dr. Hill.
5.0 Rating
February 15th, 2015
Incredible doc!
5.0 Rating
December 20th, 2014
1.0 Rating
January 20th, 2014
Dr hill is the best
Dr hill made me feel like i was his only patient when my son was born he is fun it like hanging out with one of your friends when he around i will be going back for my second child
5.0 Rating
August 16th, 2013
Lapasoscopic Myomectomy
Dr. Hill is a RockStar! He recently removed 5 large fibroid tumors (one double the size of my uterus)and my left fallopian tube through a laparoscopic myomectomy. As a new patient I had a lot of trepidations about whether I would get compassionate care. He exceeded any doubts I had. The total time of my surgery was five hours and required an overnight hospital stay.When I woke up I was in tremendous pain but Dr. Hill called that night to make sure I was able to tolerate the pain & see if I needed stronger pain medications. Throughout this entire process he constantly makes sure I have been treated well by his office staff as well as the hospital staff. The only problem is when you find such a rockstar physician, everyone else is aware of the same thing. So try to book your annual exams early. I have finally found my new gynecologist. Happy Dance!!!
5.0 Rating
July 8th, 2013
Amazing OB
My husband and I waited 5 years for our new baby so when I found out I was pregnant I was determined to find the best OB in Orlando. I asked every nurse I knew and even called the labor and delivery floors of the local Hospitals and time after time Dr. Hill's name was mentioned. I was never disappointed in the care I received at Loch Haven and was very impressed by every doctor in the practice, but Dr. Hill is the reason I chose Loch Haven and I was incredibly blessed that he was the Dr on-call when we had our sweet little girl. He was attentive, funny, and wonderfully impressive. I had a complicated compound presentation but because of Dr. hill it all seemed very easy and stress free. My husband said it seemed like he had 4 sets of hands because he was doing so many things at once. I highly, HIGHLY recommend him! He helped to make the birth of our daughter the happiest day of my life!
5.0 Rating
February 16th, 2013
5.0 Rating
April 5th, 2012
Saved my life!
This is a shout out to Dr. Hill for saving my life. I had an abnormal mammogram and truthfully I was not very worried. Dr. Hill called me to tell me that the report was vague, and that he wasn't super worried, but that the safest thing was to have a biopsy. I wasn't going to do it, but he was very sincere and I went ahead and had the biopsy, and it turns out I have an early cancer with a great prognosis. I have been a patient of his for over 10 years, and I have never had a doctor listen to me or spend so much time with me. This is someone who really likes what he does, respects people, and cares deeply about his patients.
5.0 Rating
January 25th, 2012
The BEST Ob/Gyn at Loch Haven!!
I have been going to this practice for many years but only started seeing Dr. Hill after I couldn't get an OB appt on the day I needed with my regular dr there when I was about 6 months pregnant with my first baby last year (2011) and continued seeing him. I AM SO HAPPY I DID!! I LOVE Dr. Hill!! There are many good dr's at Loch Haven but Dr. Hill is by far the best!! He spends A LOT of time talking to you at each visit, answers all your questions and truley cares about the health and well being of you and your baby! I ended up having to have a c-section and was lucky enough to have him preform it. I actually got compliments from the nurses and other dr's at the hospital on my incision and how well the surgrey was done! I would HIGHLY recommend Dr. Hill to anyone pregnant or not wanting a caring, thorough, very intelligent doctor!