Rate Now
Share Your Experience
Have you seen Dr. Ashok Patel?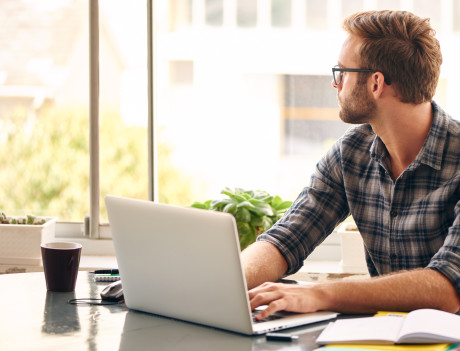 Adult ADHD
Get the facts about attention deficit hyperactivity disorder (ADHD) in adults, including the different types and symptoms of each.
43 Ratings with 18 Comments
1.0 Rating
August 24th, 2017
5.0 Rating
May 22nd, 2017
Takes his time when you ask for it
3.0 Rating
June 25th, 2016
Student
I agree with others on this doctor as far as not looking at the patient, only at his computer, maybe he doesn't want to make the person uncomfortable. But yes he says once a month follow up where the other doctors are 3 months, do that's a greedy Indian thing. Now that I have insurance, going back to my old Doctor, he was so kind. Wish I had never left . However I would not say he is awful, polite but not so open, that could be his personality. The office staff is pretty awful.
1.0 Rating
January 22nd, 2016
Dr. Patel's demeanor was pompos and condisending. He made it obvious that he viewed me as inferior intellually and incenuatated that my prior Psychrist was less than competent. He talked about altering the dosage on a couple of my medications, when I asked him if he could write down the changes, he "huffed", grabbed the bottled and wrote the changes on the bottles. It was all I could do not to not tell him how unprofessional his behavior is perceived.
1.0 Rating
June 8th, 2015
Cattle call medicine
When calling this very large, poorly staffed, wholesale medical pracetice, you will wait on hold 5 to 10 minutes before speaking to a staff member. Dr. Patel comes across as disinterested. If your pharmacy calls for refill authorization, neither they nor you will receive the courtesy of a return call.
3.0 Rating
June 2nd, 2015
I understand a psychiatrist is not a therapist. A psychiatrist needs to have an idea what's going on their patients life though. If a psychiatrist and a therapist of a patient who is struggling could work together and converse. I truly believe this gives all parties involved would benefit enormously.
1.0 Rating
February 27th, 2015
Patient
1.0 Rating
December 31st, 2014
Avoid
This doctor is one of the most unprofessional and overall,poor mental health specialist that I have ever been unfortunate enough to have encountered. He is clearly insurance driven, lacks any compassion, refused to work or speak to any of my existing providers, and not once looked at me- instead focused on his computer. I could not recommend to anyone.
1.0 Rating
October 29th, 2014
Avoid this doctor at all costs.
This doctor has horrible bedside manner. He barely looked at me during the interview; his face was glued to the computer screen. I walked out with the script, but I went home and shredded it. I wasn't there to get medicated. I was there to receive help, and I was hoping that the doctor would be open to further work-up...not a prescription for psychotropic meds. I would NEVER recommend him in this lifetime. Why did he become a doctor if he can't even pretend to like people?
5.0 Rating
June 28th, 2014
Nice man
1.0 Rating
April 9th, 2014
WORST DOCTOR IN THE WORLD, AVOID THIS MAN, HE IS VERY CONDESCENDING, ALL ABOUT $$$$ COULD CARE LESS ABOUT PATIENTS
AVOID THIS DOCTOR!! I walked in and waited an hour which is normal now days for new patients. When he came out he called me by my first name, again no big deal but what really upset me.....as I walked up to great him he looked me up and down and scowled. He did not offer a handshake, just turned and said "follow me" we walked into his office and he started in on what type of insurance do I have and that I need to make sure I pay my copay. I was infuriated, this man was all about the money. Very self serving and obnoxious. He was very condescending and made me feel like I was not worthy of being seen by him. Being an Indian doctor he was very snooty and I have numerous friends who are from India who are fantastic people and have good hearts. THIS MAN GIVES HIS OWN RACE A BAD REPUTATION!! Shame on him for not being true to his medical oath and shame on him for giving his own people a bad reputation. The entire clinic had over 50 (no exaggeration) patients waiting. He made it clear that I would need to see him once a month. My doctor of over 15 years saw me every three months to renew my script. He lied and said that per the DEA he must see his patients every month. I happen to know for a fact that the meds I have been getting for the past ten (10) years you have to go in every three months NOT EVERY MONTH!! Dr. Patels practice is ALL ABOUT THE MONEY and he could care less about the patient. AVOID THIS TERRIBLE DOCTOR!! He does not deserve to be called a doctor.