Rate Now
Share Your Experience
Have you seen Dr. Ashrito Dayal?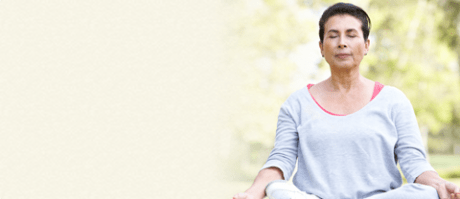 COPD
Get the facts about chronic obstructive pulmonary disease (COPD), including symptoms and complications.
Quality Rating
Highly Satisfied
40 Ratings with 13 Comments
5.0 Rating
September 22nd, 2015
A great rheumatologist
I have been a patient of Dr Dayal for the last four years. He has been point about my health problems and has given me the best care possible. He is truly concern about my health and well being. He takes the time to explain my concerns any other problems I may have. Dr Dayal also has a great sense of humor and chair side manner. I think he is a great doctor.
5.0 Rating
November 10th, 2013
5.0 Rating
January 31st, 2013
Excellent doctor and office staff.
1.0 Rating
January 19th, 2013
Terrible
I went to Dr. Dayal in hopes of finding a Dr. In Monroe instead of making a 45 minute drive to Charlotte. I have been treated for RA for 20 years, confirmed by several doctors as I have moved around quite a bit. After the first visit Dr. Dayal claimed every other doc I had seen was wrong, I didn't have RA, I was just depressed and wanted attention, all I needed was cymbalta and I would be fine. What arrogance, I would rather drive to Charlotte and get stuck in traffic.
5.0 Rating
September 16th, 2012
Bill Foster Ret
5.0 Rating
November 10th, 2011
Ivan Sims
Dr. Dayal has been a great doctor for me. I recently had to move to another state, and one of the people I will miss most is my favorite doctor, Dr. Dayal.
1.0 Rating
May 17th, 2011
Pushes Meds
I was sent tot his practice by my Primary Care who is great.This Dr Dayal is horrible and condescending, treating me as a spoiled housewife. Yes I have Lupus,Yes I have OA and numerous Bone and Joint problems.However he declared I have Fibro and on TWO occasions prescribed medicine that was contraindicated with medications I already take.First time Pharmacist called office and he inssited it was fine, I had a horrible reaction, Second time Pharacy refused to fill it as it was double the prescribed dosage and agai hazardous with my current meds. We discussed what I was taking and he inssited that triple doses of Cymbalta and Lyrica were fine. They were not. Yes I understand that pharmicutical companies push and support these Doctors and spend big money to get them to prescrib it..However I am not willing to be medicated for a problem I don't have to support drug companies. He needs to have his license revoked.
1.0 Rating
February 14th, 2011
Stay away
Possibly the worst doctor ever, rude, unprofessional and cold. I suffer from R. Arthritis and I had to rush in one day cause my legs were swollen so bad, they looked like red tree trunks. Well I forgot my purse because I was in so much pain, and to my shock, he refused to see me until I paid his fee in full!! Who does that?? I had to have my mom pay with a credit card over the phone because she was at work! He is so rude and unbelievably unprofessional. Please stay ill, but DONOT see him, I would rather suffer than see his face ever again.
5.0 Rating
January 27th, 2011
Probably Saved My Life
2.3 Rating
January 23rd, 2011
Dr. Dayal is always in a hurry. It seems that he has good knowledge about his proffesion but it seems that he does not have time for the patient. may be he is to busy with research. He is not caring and does not seem to hear to patient comlaints seriously.There are frequent appointment casncellations which is very inconvenient for patients driving from long distances as rheumatologists are in short supply. I hope he would be a good listener and more caring
1.0 Rating
June 24th, 2010
not impressed at all
after getting the same diagnosis from 3 dr's, my dr left the practice so I decided to try dr. Dayal. He does not listen, talks over you while you are talking and does not remember from each visit who and why you are there. I was all set to start on treatment for RA when he announced that I had fibro and we would just "watch" it, my feet and joints are so swollen that some days I cannot walk, I have nodules on my skin and each day things get worse. I will now go back to my original dr.
Nearby Doctors

Dr. Ashrito Dayal is similar to the following 3 Doctors near Midland, NC.