Rate Now
Share Your Experience
Have you seen Dr. Astrid Gutsmann?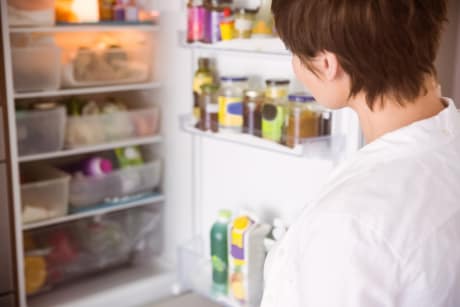 Binge Eating Disorder
Get the facts about binge eating disorder, including symptoms, causes and related conditions.
44 Ratings with 18 Comments
5.0 Rating
March 7th, 2017
5.0 Rating
December 29th, 2016
Over a 3 year period I can say I receive excellent care from this Clinic
5.0 Rating
November 4th, 2015
best thyroid doc in dallas
Doctor Gutsmann is sort of a "one man show" when it comes to care in Dallas. Its not that her staff is bad, its that everyone in Dallas is trying to get in to see her and they are overwhelmed. Once you get in to the room, you will get the best , most intelligent care in Dallas. For hormones and thyroid, you are wasting your time in Dallas going elsewhere. Her husband is constantly trying to improve their processes, but honestly her waiting room is filled with folks who have graves or lives destroyed by hashimotos. If you are looking for a quick visit with someone who doesn't know what they are doing, go elsewhere. If you want someone who is a 4 star EXPERT in hormones and thyroid balancing, She's the best in Dallas.
3.0 Rating
April 20th, 2015
Great Dr.....front office needs training
I LOVE Dr. Gutsmann! She is GREAT with a super caring honest and open bedside manner. Having said that, while her office staff IS professional, they just never seem to know what's going on OR how to move people in and out of the examining rooms. Dr. Gutsmann needs to instill some of her German efficiency in the workings of her front office staff!
5.0 Rating
February 14th, 2015
She listens!
3.7 Rating
February 2nd, 2015
Great Doctor, incompetent office staff.
Astrid is the most careing, smart, professional doctor I've ever met. She will work with lower income patients who have no insurance. She is serious about getting to the root of the problem and will spend as much time needed to help others. Unfortunately her front office staff are idiots. They don't know how to schedule. A couple of them are rude, none seem to want to claim responsibility for not knowing how to do their jobs. I hate to stop seeing Dr. Gutsmann but unfortunately her idiot staff makes the visits intolerable.
5.0 Rating
October 17th, 2014
great doctor
Best thyroid doctor in Dallas. Staff does their best to keep up with the demand. If you are able to get in to see her, count yourself lucky and take the time to wait to see her. She will spend just as much time with you as she did the person in front of you, who is probably in worse shape than you anyway.
1.0 Rating
August 1st, 2014
An hour and a half to confirm I had strep, which I already knew
I was able to get an appointment with the nurse practitioner the day I called since I just needed a strep test. And she was fine--very nice and gave me accurate information. But I had to wait over an hour just to be called for the throat swab. People who arrived after I did were seen and finished before I was even seen! I guess they don't "like" first-time patients. Then of course one has to wait for the rapid culture results, so it was an hour and a half before I even saw the nurse practitioner. Ridiculous!!!
5.0 Rating
December 26th, 2013
I like this doctor!
Referred by my pharmacist. Dr. Gutsmann is a caring doctor. She listens, and give a clear explanation on the follow-up of labwork. I liked her so much that I sent my daughter to her, who is now too old for her pediatrician. My daughter really likes her. She accepts walk-ins. and cash customers. I have insurance and had no problems with them filing. Phone calls were returned quickly by the nurse. The staff at the front desk could improve. I find I spend lots of time waiting in doctor's offices and at fast food restaurants.
3.7 Rating
May 17th, 2013
Very pleased with Dr. Gutsmann
I have been very pleased with my experience as a patient of Dr. Gutsman. She has helped me deal with post-menopausal issues - especially hot flashes - by prescribing bio-identical hormone replacements. They've worked great - any issues I was having are completely dealt with. She also impresses me in other ways: sets a great example in diet & exercise, very friendly and personable, as well as very genuine in her comments and advice. The one area that is frustrating is the unnecessarily long wait times for appointments. This could be a symptom of the positive things I mentioned - if she's taking time with me, maybe she's also taking time with other patients. If there was a way to fix this problem, I would be 100% satisfied.
1.0 Rating
April 23rd, 2013
Changing to a new family doctor... very disappointed in service.
2.3 Rating
April 18th, 2013
Doctor is good, but getting an appointment and wait time is horrible