Rate Now
Share Your Experience
Have you seen Dr. Atara Schultz?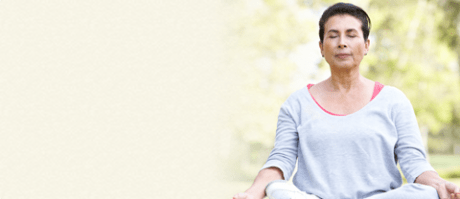 COPD
Get the facts about chronic obstructive pulmonary disease (COPD), including symptoms and complications.
39 Ratings with 19 Comments
1.0 Rating
November 6th, 2016
Awful
1.0 Rating
November 14th, 2015
Terrible!!
5.0 Rating
September 10th, 2015
Diabetes now much better thanks to her!!!
1.0 Rating
March 25th, 2015
Awful, Dismissive, Rude
2.0 Rating
February 24th, 2015
Hashimoto's
I read these reviews and I they seem to echo the experience I had with her being aloof. I thought it was just me.
1.0 Rating
January 2nd, 2015
Do not waste your time with this doctor!
Terrible doctor, disappointed I wasted my time. I have never experienced such a disinterested and unprofessional doctor. I have never written such a poor review for a doctor but thought I should warn people not to waster their time. I had a bit of a cancer scare which is why I went to her for an opinion from a specialist. She actually told me my regular doctor was "over-reacting" and wanted to put me on a diet pill without even asking me about my diet, etc.. Her attitude was so terrible. There was no examination, she just typed on her computer at her desk. I felt like she was surfing the internet because she didn't want to be bothered by me. I went to another endocrinologist who could not believe Dr. Schultz said my doctor over-reacted over my test results and scans because they are pretty serious and something to be closesly monitored!
2.3 Rating
December 10th, 2014
While Dr. Schultz is very intelligent and a thorough doctor, she lacks the bedside manner that makes a Doctor a 10. ZERO, I mean ZERO personality. She doesn't really try to engage her patients - just very clinical. Not sure if it is really her personality, or if its bc she is trying to prove herself since she is generally light on years experience. She often has her office call to give information which leads to much frustration bc her staff really has no clue how to answer any follow up questions. Bottom line, she is a decent Doctor to see if in your insurance plan and you are in need. If you need warm and fuzzy, she is not for you. I have tried to find another endo, but I feel really excellent ones are few and far between in this area that take most insurances.
5.0 Rating
March 8th, 2014
Excellent office
1.0 Rating
August 15th, 2013
Rough Around the Edges...
First, this doctor made us wait for her, and then when she called us in to see her, she made us wait for her even more, while she finished typing something on the computer, for at least 15 minutes. Maybe the office overbooks its appointments , I don't know. Second, she was completely unsympathetic and dismissive, and I felt like I had to beg for tests and/or referrals to figure out what was wrong with me. Third, I was notified by her office that my test results had come back, and that she would call me to discuss them, but I am still waiting ... I know she is young, but seriously?? If you choose to work in a vocation where you are dealing with the public, you need to know how to treat people. Otherwise, you should go work in a research lab...
5.0 Rating
August 23rd, 2012
1.0 Rating
July 10th, 2012
Horrible bedside manner